The aviator jacket – also known as a flight jacket, bomber jacket or even a bombardier jacket – is a bonafide fashion classic. Originally created for pilots, the coats soon broke out into the mainstream. From Amelia Earhart to Steve McQueen to Indiana Jones, there have been no shortage of icons who've known how to rock a leather aviator.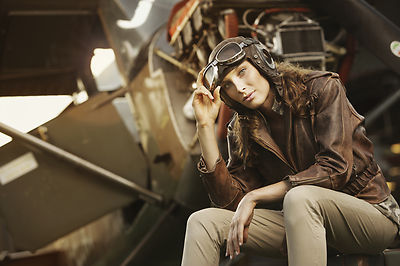 Contents: Chocks away! How to rock an aviator jacket
The history of the bomber jacket
Aviator jackets for women
Aviator jackets for men
Bomber jacket styles
What should men wear with an aviator jacket?
How about women?
---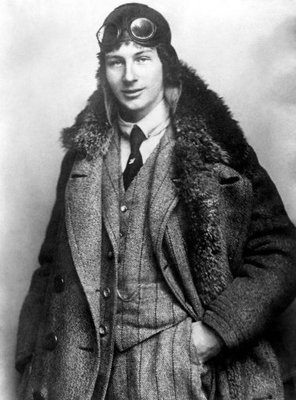 During the First World War planes had open cockpits, so pilots needed to wear something that would keep them warm in the sky. In France and Belgium, pilots wore long, leather coats.
The US Army, meanwhile, distributed heavy-duty aviator jackets with high collars and fur linings.
Planes weren't much cosier during the Second World War, and bombing raids often took place from 25,000 feet, where the outside temperature could be as low as -50°C.
That meant a good-quality flight jacket was a vital piece of kit.
Left: Dutch aviator Anthony Fokker in 1916. Image: PA
---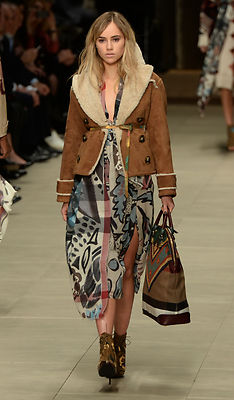 The classic aviator jacket looks as great on women as it does on men. Designers know this too, which is why it's rarely been off the catwalks in recent years.
Standout versions include Burberry Prorsum's cropped shearling aviator jacket (left), which comes in dark malt leather with a soft shearling lining.

Belstaff is also known for its aviator-style jackets, which come in leather and classic wax cotton.
Silk bomber jackets in bold prints are a big trend for spring/summer 14. You'll find intricate designer versions at 3.1 Phillip Lim, Gucci and Marni. But the high street has been quick to pick up on the trend, with Topshop producing a multi-coloured palm jacquard bomber, and Mary Berry making headlines for her floral Zara number. Gap's floral jacket has also been a huge hit.
The
varsity-style bomber
jacket also scores fashion points. Try sports brands like Nike for yours. Or, for a smarter take on the trend, head to Whistles or J. Crew.
What to think about...
Natural materials like leather and shearling are expensive, so a designer aviator jacket can easily cost upwards of £1,000. These are unlikely to be the cheapest coats, wherever you shop. However, if made well, they'll last a lifetime, and are unlikely to go out of style, so think of yours as an investment piece.
This is one item of clothing you'll be able to hand down to your children – indeed, leather jackets often look better with age. And for that lived-in look, head to a vintage store, or browse vintage aviator jackets on eBay.
---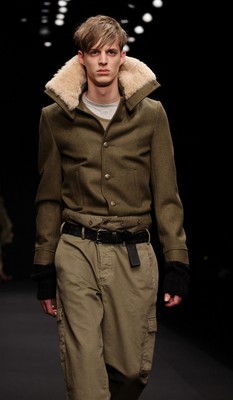 When it comes to aviator jackets, men have even more choice than the girls. It's hard to beat the classic leather aviator – think James Dean, or Steve McQueen in the Great Escape.
Find one with a shearling lining and it'll be supremely warm and practical, as well as stylish.
You can also go for a traditional nylon bomber jacket – the kind sometimes associated with mods and skinheads.
For a more luxe take on the look, try one in silk, satin or suede – Brioni makes stylish (if extremely expensive) ones, as do Missoni and Lanvin.
Again, the varsity-style bomber jacket is a good bet for men – especially if you're after a wholesome, preppy look. Again, these are a classic, worn by everyone from Kanye West to Justin Bieber.
What to think about...
If you're going for a classic leather aviator, look for one with a detachable fur collar. This will be more versatile, as you'll be able to wear it in warmer weather. And if you're thinking practicality, some bomber jackets come with hoods – always useful in a rainy climate.
Meanwhile, if you'd prefer something lightweight for summer, avoid leather altogether and opt for a bomber jacket in cotton or silk.
---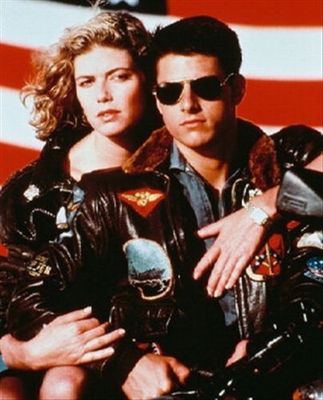 Nearly 30 years after the film was made, people still remember the leather jacket Tom Cruise wore in Top Gun. Search for 'Pete Maverick Leather Flight Jacket' and you'll find dozens of affordable copies.
The trick is to look for one in chocolate brown that's covered with badges. The detachable fur collar helps, too!
James Dean was a big fan of the leather jacket, but it was a black aviator jacket he wore so memorably in Rebel Without A Cause. If you want to channel James Dean, it's all about keeping it simple – so wear yours with a white T-shirt, jeans and biker boots. The Harley Fat Boy is optional...
---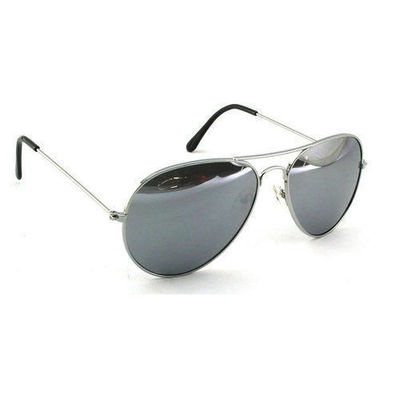 Aviator jackets can be slung over jeans and a T-shirt for a casual look. Or if you want to keep things smart, team yours with tailored trousers and a cashmere rollneck sweater.
Because the aviator is such a strong look, you can keep the rest of your outfit fairly simple.
And of course, the classic look is topped off with a pair of cool-as-a-cucumber aviator shades.
---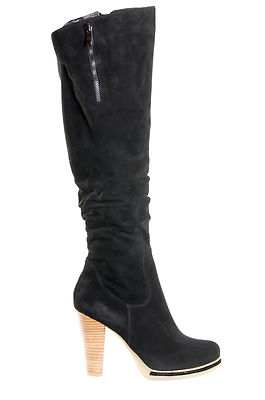 Aviators can be quite bulky, so it's good to counterbalance that with a skinny jean or pencil skirt.
Stylist Rachel Zoe wears her Burberry number with thigh-high boots and huge sunglasses, while Kate Hudson teams hers with denim flares.
But aviator jackets are nothing if not versatile – they look as good with leggings or a mini as they do with jeans or hot pants.
You can smarten them up for the office, too, with a soft, turtle-neck sweater and a sharply tailored skirt.
---