Onesies are nothing to be ashamed of anymore, with a huge variety of styles and colours now available, more and more people are embracing the all-in-one loungewear; donning onesies for lazy days around the house.
So, for those of you who are just catching up with the trend of wearing what is essentially an adult baby-grow, here's how to pick your perfect onesie:
What to consider before you buy
When is it acceptable to wear a onesie?
Did you know?
Which material to choose?
Feet, hoods and flaps
Fun onesie facts
Good question. The trend for wearing
onesies
outside the house by celebrities has long since died and the all-in-one
pyjama
concept has now become exactly what it was originally intended for...
It's perfectly acceptable to be found on a Sunday afternoon, stretched out on the sofa, binge watching Breaking Bad and ordering a takeaway at 5 o'clock because you've been too lazy to cook.
This is the definition of the perfect time to wear your onesie. They are definitely considered as loungewear so you probably shouldn't leave the house wearing yours anymore. That time has passed.
Many onesies come in fun animal or character designs and therefore work as a cheaper alternative to a full
fancy dress
costume.
Superman
, Batman, Jedi knights,dinosaurs and various other
animals
can all be bought as onesie designs, so, when
Halloween
rolls around you really don't have an excuse for not turning up in costume.
The onesie was developed in 2007 by three Norwegian men who decided to sew their
jogging bottoms
to their hoodies whilst relaxing at home and we've basically been wearing adult baby grows ever since.
There are some big decisions to make when it comes to choosing your onesie though:
Material is Important
Choosing the right style and material for your onesie is of great importance. You need something that fits correctly, is warm but not so thick that you overheat. Plus you want a design which is easy to get out of when you need to use the bathroom.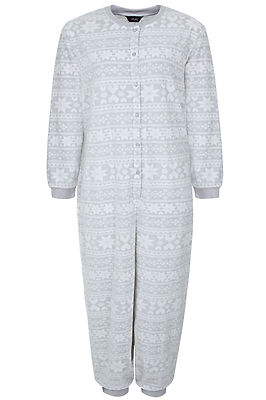 Fleece...
Warm, cosy and very soft.
Fleece material onesies
are perfect for keeping you sheltered from the cold, but you might find them uncomfortable and not practical for sleeping in. Save this style for when you get home from a long day at work and are looking for something comfortable to slip into.
Popular Onesie Ideas
Animal Onesies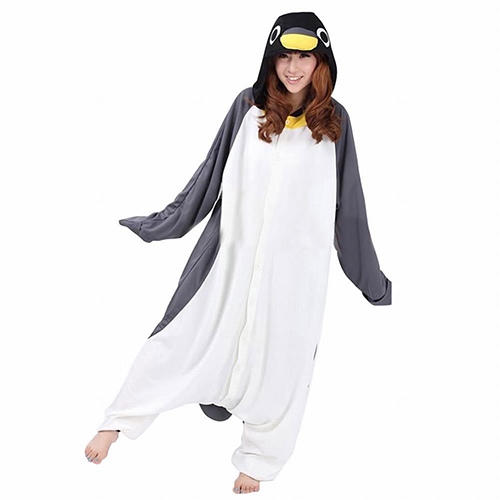 Great for at home and perfect for fancy dress parties, animal onesies are available in a variety of different styles and species!
Popular designs include pandas with ears, penguins with beaks and crocodiles with jaws. Get yours before they're snapped up!



Fashion Onesies




Are you just too cool to walk around in an animal onesie, or maybe you plan on wearing your onesie out in public?

Fashion-inspired onesies are incredibly popular with men, women and children, and come in a number of seasonal printed patterns.



Superhero Onesies




What could be better than watching your favourite Batman film while dressed as Batman on your sofa?

Be a superhero with onesies inspired by classic comic book characters. Go even further with full superhero fancy dress.









Things to consider
The material of your onesie
Fleece and cotton are the two most popular onesie materials. As touched upon earlier, the benefits of each of these vary according to the time of the year.
Fleece


Warm, cosy and soft - very soft. Fleece onesies are perfect for keeping you sheltered from the cold but you might find them slightly uncomfortable for sleeping in.


Cotton


Light, cool and versatile. Cotton onesies are ideal for the summer, with some styles available with short sleeves and legs. Easy to add or remove layers beneath or on top according to the weather.
Open or closed feet?
On the face of it, choosing to buy a onesie with open or closed feet should be pretty straightforward. Chances are, you might not even notice the style until you first try it on.
Open Feet
– The original onesie style. Simply tuck the legs of your onesie into a pair of long socks to keep the warmth in and the cold out.
Closed Feet
– For the complete all-in-one experience, closed feet are a must. But for those more focused on practicality, you might want to give them a miss. Your whole onesie will need washing if you get just one foot dirty – can you really be bothered with all that?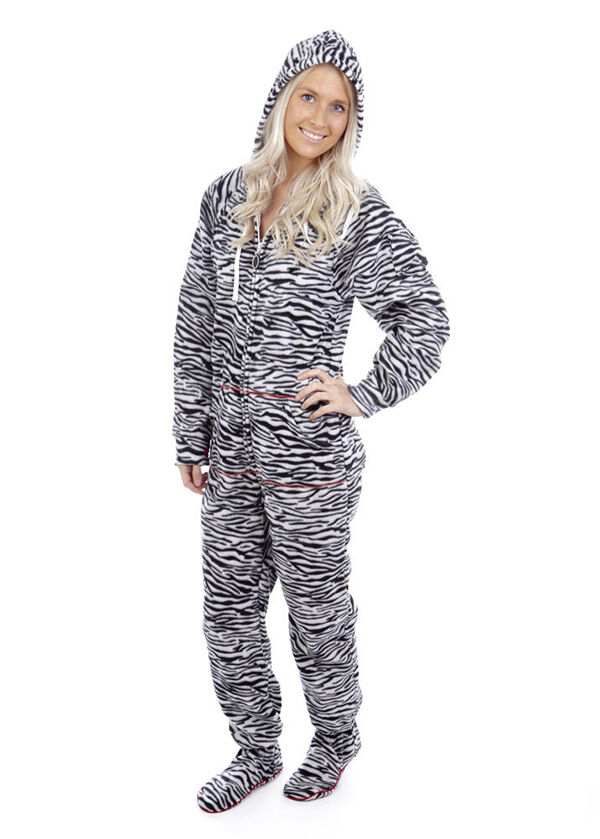 Choosing a hood
Not only does a hooded onesie help to keep your head, ears and neck warm, many also feature fluffy ears of their own. Wearing a onesie without a hood is like building a house and forgetting the roof.

Getting in a flap
Often ignored but always essential, a flap on the back of your onesie can save precious relaxation time by removing the need to get undressed every time you go to the toilet.
Look for simple flap fastenings that are easy to operate and unlikely to affect your sitting comfort, such as velcro or poppers.
Did you know?
Fun Onesie Facts
Pyjamas were not introduced to Britain until the 17th century, with the first recognisable top and bottom suit, not making its debut in retailers until 1880s.
Winston Churchill was once photographed wearing a onesie.
Author Geoffrey Hoyle predicted that everyone would be wearing jumpsuit-style outfits in his 1972 children's book, 2010: Living in the Future.