If your looking for the best wide-format printer for Canvas or Graphics printing then you should start by reading our guide, it's quite short and it will give you some key pointers as what to avoid and what maybe best for you. Printing of Large Format (A0, A1 & A2 and bigger) full colour output is becoming a growing requirement for many businesses & individuals who wish to reproduce Artwork or Photographic work along with Graphics for marketing purposes or message delivery. There are many wide-format printing devices which will reproduce high quality output, but choosing the correct one is often a minefield that without professional advice can lead to costly mistakes. We often see second user machines on eBay with the words canvas printer in the description line and "yes" often they will print on to canvas, however, there can be downfalls, as such here are some key points to assist you in making an informed decision as to the right machine for you.

Can all color machines print on to canvas? Many can, however, the online cutter may not be suited to cutting thicker media stock such as canvas or vinyl and therefore the blade drags, often causing additional repair cost, these heavier medias can also cause the motor to break down beyond repair as they are unable to cope with pulling these heavier stocks through the machine. Furthermore if you require longevity of the printed image then you need to ask if the system uses dye or pigment based inks (alternatively solvent or Latex) if the answer is dye then you will initially get a decent print quality but the image will fade, as such if you plan on retailing canvas prints as a service then you should bare in mind the consequences of providing an image that may only keep it's integrity for 3 months. Pigment based inks are generally UV curable and as such don't fade when used with the correct medias. Many manufacturers will state the life expectancy of prints and on a pigment based system you should anticipate 200 years.
What about photographic printing? The same issues with longevity (as above) exist with this process, most machines including Technical plotters (designed for the CAD market) will print on to high quality Photographic Gloss, Satin or Matt medias and the cutter will be fine coping with this media however images will fade, so if your looking to frame a photo then you should expect the image to fade (unless you have UV glass or have laminated the image-which isn't always guaranteed against fading) , conversely though some people only require very short term life of high quality photo's / poster work as such a technical product such as HP T series or Canon Dye based products used in the CAD market will do the job with great results.
Producing pop up displays and Banners, this process nearly always requires higher grade and thicker medias, therefore it is best to look at a pigment based system that will deliver high quality and longevity, although for ultimate results a Latex Ink or Solvent (Eco-solvent or Mild-solvent as well) should be considered, these units will also provide the capability of providing jobs for outdoor use.
Producing work for outdoors, the only real answer for this is a solvent based printer such as the Espon Surecolor Signage range, HP Latex or Mutoh Printers, don't be put off by the fact that these machines often appear to have a lower resolution than pigment based machines, the point with outdoor work is that it generally needs to be further away and the image quality is based on the viewers perspective. Solvent is ideal for anything that even needs to be remotely weather resistant and variable dot printing technology increases the quality. Below you will see some budget guidelines to give you an idea as to cost.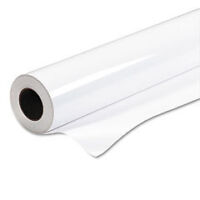 Best wide-format Canvas Printers - Epson are undoubtedly the market leader for this sector but Canon are close behind and then followed by HP. You should budget for a spend of approx £1500 for a 24" Device, the Canon iPF6400 is our favourite device (it's very quick and great quality) as the Espon 7890 / 7900 are now a little long in the tooth. If you only need A2 then the Epson 4900 is ideal but bare in mind that 17" media per square meter typically cost more than 24" media, very often you will need to provide Gallery wraps and the A2 / 17" models leave you with a constricted range of sizes. Finally the HP Designjet Z2100 represents good value for money and is probably the cheapest to run product of all, it's larger brother the Z5200 is alos a good work choice especially for Print Pay providers as it's diverse enough to offer a broad range of services. For production canvas printing then the below options should be considered.
Best Graphic wide-format Printers (indoor) The HP Designjet Z6200 is the market leader, high-quality output of upto 60" wide and low running cost, the Epson 11880 is now very dated and in need of upgrade, at the time of editing this review a replacement device had not been announced but it si worth checking as the 11880 has a very strong fan base. Again when editing this review the Canon iPF9400 had only just been launched, we were lucky enough to go the European Launch and we were extremely impressed, great quality and quick, available in 8 or 12 colour, or like the HP Designjet Z6200 which can be purchased in 42" width or 60" Canon also have the iPF8400 which is 44" width - another device which is sure to be a winner! You should budget to pay over £6k for a decent solution and a RIP Should be considered for some applications.
Best Wide-format printer for Outdoor use - There is a host of products available, to many for us to go through but we have some recommendations where we feel that running cost or total cost of ownership are not compromised by poor quality. Firstly the HP L26500 Latex printer is truly diverse, printing on cast vinyls for vehicle wrapping, polymeric vinyls, Fabrics, Photo-papers and canvas, it has the lowest environmental impact of any device in this category and many end-users love this green message especially the recycling of banners, you should budget approx £16k for this unit. The Epson Surecolor SC-S30600 and SC-S50600 also have good green credentials with Nickel free solvent inks and an innovative heater system helps curing times, a new head system also reduces cost a budget of £10k would be advised. For tight budgets then Mutoh have some great priced devices with lower capital cost, running cost maybe higher but you can be looking at under £8k
Please do rate this page if you found it useful it really helps us, even if you only found one point to help you! This is a very short guide designed to deliver some important key points, it is a much wider topic but hopefully it will give you a more informed position when deciding which printer to purchase and of course you can contact us through eBay for more help with your individual needs.