Before the invention of refrigerators and plastic wrap, people had to use other methods to preserve their foods. One of the biggest problems was keeping bread fresh, and that problem still exists for modern man. Bread goes stale through a process called retrogradation, and that process accelerates in the refrigerator. The solution is to find a functional bread bin that features a modern design. You can be as savvy as Jamie Oliver with simple accessories for your kitchen.
Look for a Functional Bread Bin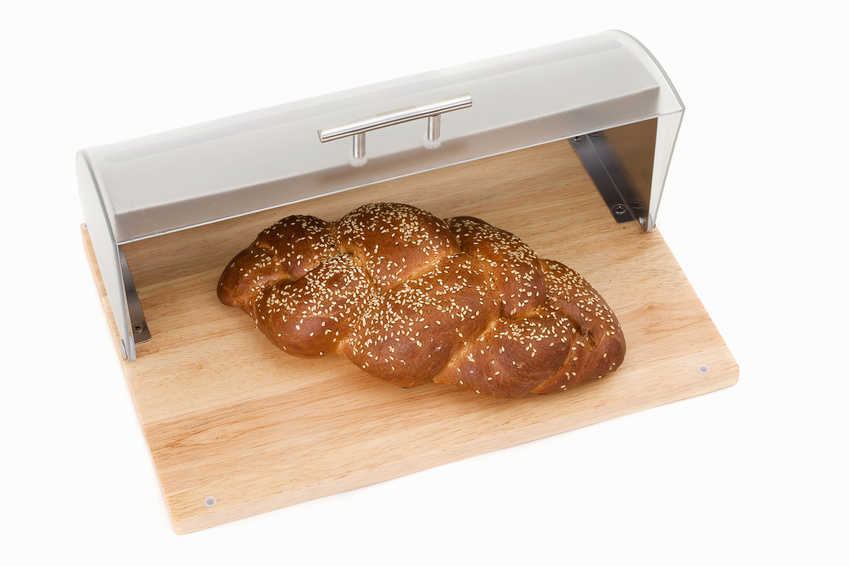 The first and most important thing to consider about a bread bin is functionality. A modern design may look great in a beautiful kitchen, but if the bread bin fails to preserve the bread, it is essentially useless. Bread goes stale when the water inside the bread causes the starch to crystallise. A bread container slows the process by keeping the bread at room temperature while protecting it from contamination. It should close but still allow a minimal amount of airflow through the cracks to reduce condensation. A box that seals off completely promotes the growth of mould.
Choose a Size and Shape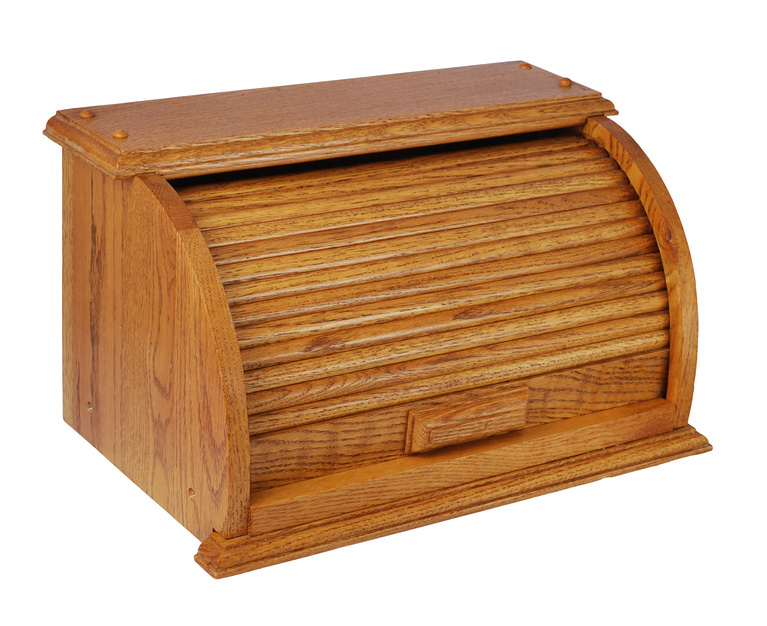 Bread boxes come in all shapes and sizes. Some are oval with sliding doors, while others are actually just covers users place over bread instead of being actual bins. Bins are typically bulky, and it is important to find one that fits into the available counter space. Some storage bins feature double compartments, and the extra compartments are great for those who bake a lot of pastries. Bins preserve muffins, cupcakes, and other baked goods in addition to loaves of bread.
Wooden Bread Bins vs. Stainless Steel Bread Bins
Although wooden bread bins are the most common, bread bins come in a variety of materials, including stainless steel, a durable, modern material that is easy to clean. Anyone who has ever cooked knows how quickly a kitchen gets dirty, and easily cleaned items are always popular. Additionally, those who prefer contemporary appliances often love the glossy exteriors of stainless steel bread bins. By contrast, a bread bin made out of bamboo looks fantastic in either a rustic or modern kitchen. Dark stained woods are aesthetically appealing and have a more formal appearance than lightly stained woods. Numerous possibilities exist when it comes to selecting functional and stylish bread bins for a modern kitchen. Regardless, it's always good to consider reputable brands for kitchen products such as Morphy Richards or Kenwood.