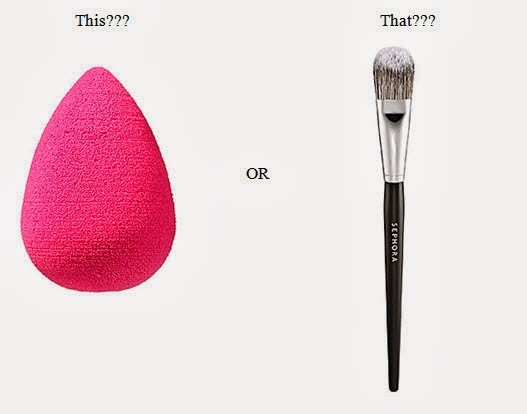 So most people just use the typical foundation brush shaped like the one pictured above. But not many know there are a few different types of tool you can use to apply your foundation.
There is-
Your fingers
A sponge
Beauty blender
Foundation brush
Synthetic fluffy brush
Kabuki brush
Flat top kabuki
There are probably even more than that so please correct me if so. I use a synthetic brush that is a rpunded kabuki type, i like this for foundation best because it blends it to a smooth finish and creates a flawless look.
Its best to just try out the different methods and see what suits you and your skin!
Using different types of foundations can also make a difference in what foundation tool you should use. As there are liquid, cream and powder foundations. I personally use a liquid foundation each day and feel a kabuki brush suits it more. Like i would suggest using a large fluffy brush for powder, and fingers always works better with fingers for me and then buff out with a large kabuki brush.
The classic pointed foundation flat brush is obviously a favourite with many and i also like this brush a lot, but sometimes it creates streeks on my face which i really hate the look of. And then when re applying more and trying to blend it a round it kind of drags the foundation and does not look very nice. This is why i would recommend a fluffy kabuki brush as the best one as it applys and blends the foundation.
Good luck finding the best tool!