Recessed light fixtures give homeowners all the benefits of ample lighting without taking up any visible space. Downlights install inside the ceiling so the light bulbs are actually flush with the surface of the drywall. Nothing hangs down, and consumers can install as many downlights as they want. The installation is a bit trickier than regular lights, but it is possible to achieve subtle lighting with a hint of flash with classy chrome downlights.
IC vs. Non-IC Downlights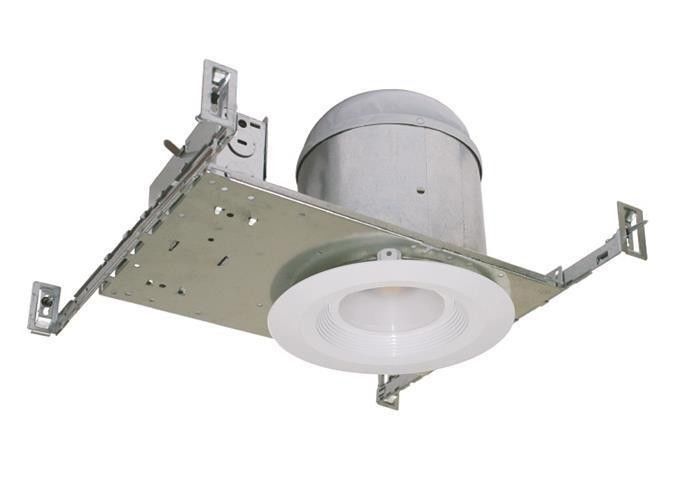 Downlights come with an IC or Non-IC rating that relates to the components of the housing. An IC downlight is for homes with insulation in the ceiling. The fixtures are safe in direct contact with the insulation without creating a fire hazard. Non-IC rated fixtures are only safe in areas where the insulation is at least 8 cm away from the light's housing because they generate heat.
Line Voltage vs. Low Voltage Downlights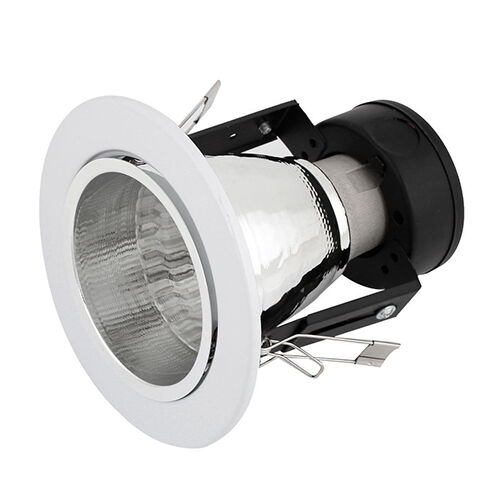 Standard bulbs for downlights are the easiest to install because they use line voltage. This means they connect directly into the house's 120-volt power source without the need for alterations. These lights are most common in houses that use chrome downlights as the main sources of light. Low voltage downlights require the use of a transformer that reduces the voltage to 12. These fixtures work with lower voltage bulbs and also with dimmers for creating mood lighting.
New Construction Housing vs. Remodel Housing
Downlight housings come as remodels and new constructions. The new construction housings are for projects with complete access to the ceilings and walls because construction is underway. Remodel housings are more compact and make it easier when cutting open existing drywall to install the chrome downlights. Putting new construction lights into an existing home would require removal of most of the ceiling.
Dry vs. Wet Downlight Ratings
Downlights have ratings for wet or dry areas. When installing fixtures in a bathroom or kitchen, it is best to use lights with wet ratings because of the proximity to moisture.
Fixed vs. Movable Downlights
Whether chrome downlights are main sources of light or ambient light, they are available as stationary or movable lights. Stationary lights only point a single direction, but movable downlights tilt to focus light on specific areas or on specific objects, such as pieces of art.