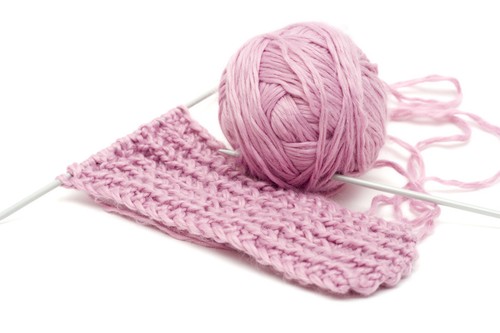 Chunky wool is a type of wool yarn that is a bit heavier in weight than standard wool. It is warm and soft, and it is great for knitting and crocheting sweaters, hats, purses, scarves, and other cold winter garments and accessories. Chunky wool items are also easy to care for, and chunky wool comes in a range of colours and styles to suit every knitter's needs.
Since chunky wool yarn is machine washable, this makes it a favourite type of wool for many knitters to use frequently. Chunky wool is also known as bulky wool. Though chunky wool is made with lamb's wool, there are various types of wool available that may be softer or thicker than other types.
For knitters and crocheters looking for easy care wool that is soft and warm when it comes to making sweaters, slippers, or thick blankets for winter, chunky wool is a great option to consider. There are many types, colours, and styles of chunky wool for buyers to pick from on eBay, depending on what type of knitting or crocheting project they are considering taking on.
Chunky Wool Materials
The material that the chunky wool is made from can alter the texture of the project that consumers knit or crochet. While some wools are softer, some may be thicker and coarser depending on what the wool is made from. There is a perfect type of chunky wool for every knitting and crocheting project. Wools are created from various animal fibres and natural fibres to create the perfect skein of yarn for any project consumers want to create.
Acrylic Wool
For buyers who want a mix of wools, man-made, synthetic acrylic fibres are blended with natural wool to create a type of wool yarn that is easier to wash and wear. It also produces an affordable type of wool yarn, however, it may not be the highest quality of chunky wool yarn available, since it is a blended wool and not just solely lambswool.
While acrylic wool yarns are good for heavy items such as sweaters and scarves, they lack the softness of cashmere or lambswool. Acrylic chunky wool is great for rugs and purses.
Cotton Wool
Cotton wool yarn is soft and durable. Made from quality cotton wool, this type of yarn is good for buyers who want a more natural type of wool and want to avoid synthetic acrylic wool. Chunky cotton wool is still easy to care for, but may be softer. However, cotton wool yarn is still not as soft as cashmere, mohair, or lambswool. Chunky cotton wool is used frequently for knitting and crocheting sweaters and scarves.
Cashmere and Silk Wool
Cashmere wool is one of the softest chunky wool yarns available. It is made with silk fibres and is extremely soft to the touch. Chunky cashmere wool yarn is used for beautiful scarves, shawls, wraps, and other cold weather additions that require a more elegant look. Chunky cashmere wool is also perfect for knitting throws and blankets.
The downside to chunky cashmere wool yarn is that it cannot be washed in the washing machine like cotton and acrylic wool blends. Garments made of cashmere must be hand washed and air-dried for best results.
Mohair Wool
Another type of cashmere wool is mohair, which is made from goat hair. Mohair wool yarn is also another option for a softer style of wool. Chunky mohair wool yarn is often combined with acrylics to make the yarn chunky since mohair tends to be quite a thin type of yarn. It also needs to be hand washed and cared for gently, similar to cashmere wool.
Mohair wool yarn comes in many colours and is even glitter infused or hand dyed an array of colours to make beautiful garments like scarves and baby blankets. The chunky weight of the wool makes it a good choice for beginning knitters.
Lambswool
The ultimate chunky wool, lambswool yarn is soft, lightweight, and machine washable, making it a perfect option for many projects from shawls to sweaters and blankets. Lambswool is usually made with Merino wool, and sometimes blended with other types of wool to create the perfect yarn texture for knitting and crocheting a variety of projects. Lambswool yarn is a common and popular type of chunky wool for knitters and crocheters, because it combines easy care and durability with softness and style, and it comes in many colours.
Alpaca Wool
Alpaca wool yarn is very soft and easy to work with. It comes in a large variety of colours including multicoloured and dyed yarns with multiple looks for knitting projects. Made from alpaca hair, this type of chunky yarn is very lightweight but it is also warm, so it is perfect for sweaters and blankets. It feels good next to skin, and sometimes alpaca yarn is blended with acrylic yarn for a durable wool.
Alpaca chunky wool items must be hand washed and air-dried, and it creates a shiny finish unlike other wools which create a more matte look. Baby alpaca chunky yarn is a favourite of knitters due to its softness, warmth, and thickness, especially in the chunky varieties of wool yarn.
Matching a Project with the Best Wool
For consumers who are taking the plunge with a new knitting or crocheting project, it is helpful to weigh the benefits of the various types of chunky wool yarns that are available to use. Some buyers may not want to use all natural fibres due to the fact that they may be more difficult to care for, and some consumers may want the thickness of a cotton or acrylic fibre and be willing to sacrifice the softness that mohair, alpaca, or other animal fibres create. Selecting the right type of wool depends on the project as well as the personal preferences of the consumers.
Knitting or Crocheting Project

Best Chunky Wool Type

Benefits of Wool Type

Acrylic

Cotton

Easy to care for

Thick and warm

Cashmere

Alpaca

Mohair

Extremely soft

Elegant looking

Mohair

Alpaca

Soft

Natural fibres

Cashmere

Elegant

Soft

Beautiful

Acrylic

Cotton

Durable

Thick, coarse

Easy to care for

Any type, depends on preference

Cotton wools are machine washable, and natural fibre wools are not

Cashmere and alpaca make the softest scarves and look the most elegant

Cotton scarves are quite warm

Acrylic

Cotton

Heavyweight

Sturdy
Chunky wool is soft, sturdy, and thick. It creates warm and soft winter clothing, bags, blankets, scarves, ear warmers, rugs, and throws, as well as beautiful and luxurious shawls and soft baby blankets. Chunky wool yarn is available laced with glitter, in several different colours, or in different chunky weights, so consumers can zero in on exactly what they want their finished project to look like. Picking the right chunky wool yarn is a necessity when consumers are beginning any knitting or crocheting project.
How to Buy Chunky Wool on eBay
Creating winter projects with chunky wool yarn is easy and fun when you buy wool for a great price on eBay. To purchase the exact type of wool you need for your knitting or crocheting crafts, navigate to the right page, or do a search to get to wool, then select the type of wool yarn material, such as mohair or acrylic. From there, you can check the sellers' listings for chunky wool, or do a more customised search, such as chunky cotton wool, to get to the exact items you want to look at easily.
Some sellers may be offering more than one type of chunky wool yarn, so click "Ask a Question" to easily communicate directly with sellers about the types of yarn they are offering and how many skeins you can purchase to create a customised bundle. Find out if you can buy more items for a discounted shipping cost.
Ask about additional items that can be purchased along with your wool yarn, such as knitting needles or patterns. You may also shop for wool yarn by colour if you know exactly what colour yarn you need for your particular knitting or crocheting project.
Conclusion
Buyers who enjoy creating their own knitting projects for winter such as scarves and sweaters will love the feel of chunky wool yarn. Chunky wool is a heavier weight yarn than standard wool, and it is perfect for creating a cosy winter sweater, pair of slippers, soft bag, or blanket to snuggle under during the cooler months.
Chunky yarn is also a great option for beginning knitters and crocheters. The bulk of the yarn allows the knitters to see the larger stitches easily, and avoid mistakes when knitting or crocheting. Chunky yarn is popular for those learning to knit or becoming proficient in the craft of crocheting.
While some consumers may enjoy the ease of washing acrylic blend wools in the washing machine, some buyers may think it is worth it to hand wash cashmere and mohair due to their softness and beauty. Selecting the right type of chunky wool depends on each consumer's specific needs and the types of projects they plan on creating with the wool yarn.