The MINI is a British icon, and if you have a classic MINI, you most likely want to keep it in the most authentic condition possible. Therefore, classic MINI wheels are an absolute must if you need to replace those already on the car, or if you are undertaking a classic MINI restoration project. Knowing what options are available as well as the key factors to consider ensures you get the perfect set of wheels for your classic MINI.
Classic MINI Wheel Condition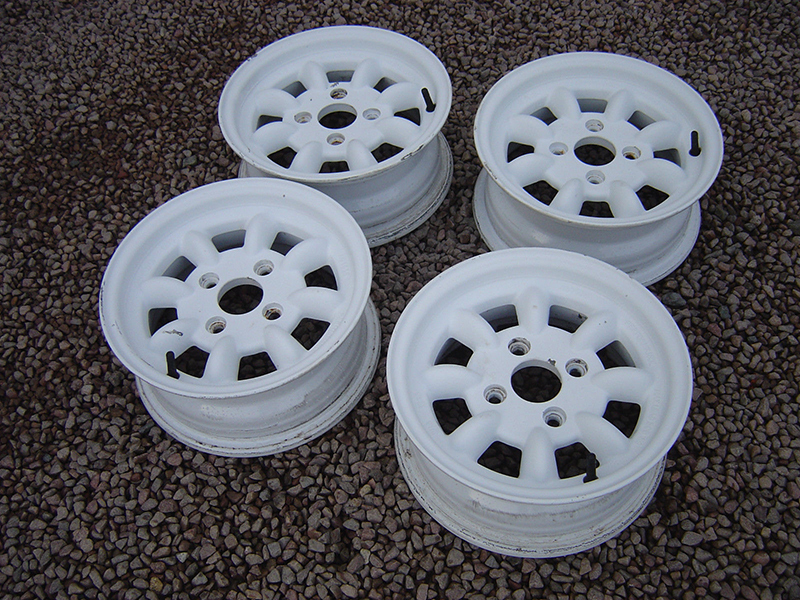 If you plan to purchase original classic MINI wheels, ensure that they are in good condition. Examine the wheels thoroughly. Firstly, check that they have the proper shape and alignment. If they are misshapen, they will not perform well, and may not even fit securely on your MINI. The wheels should be free of significant dents and dings, as this ruins the aesthetic appeal and can impact performance, if the damage is serious enough. Check that there are no signs of cracking or stress fractures on the wheels, as this indicates that they are not safe and have significant damage. Because of the age of classic MINI wheels and the long history of use, they often have scratches, scuffs, and minor imperfections. These are easy to remedy with a thorough cleaning and a touch-up kit. Ensure there is no corrosion, but minimal corrosion is easy to repair.
Choosing Between Wheel and Wheel and Tyre Sets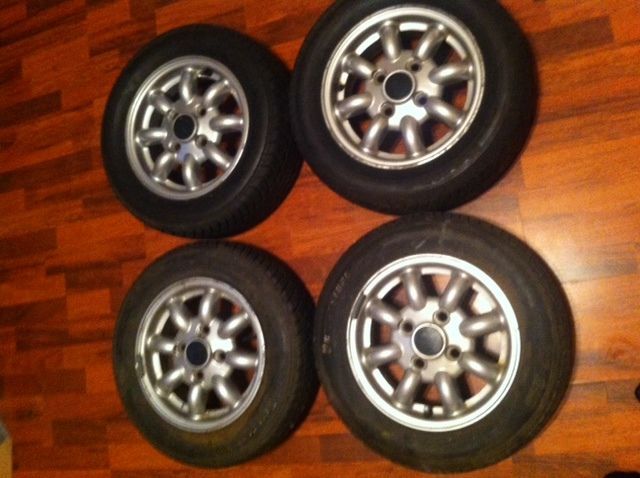 As well as wheels, you can also find tyres, and wheel and tyre sets for your classic MINI. If the MINI already has tyres in good condition, including good tread and no sign of cracking or wear, the best choice is to choose wheels that are compatible with the existing tyres. However, if you want to change the wheel size, or the tyres are in poor condition, then you also require new tyres. While it is possible to purchase tyres and wheels separately, you can often get better value by purchasing them together as a single purchase.
Deciding on Original Classic MINI Wheels or Third-party Classic MINI Wheels
When purchasing wheels for a MINI, carefully consider whether original classic MINI wheels or third-party models are the better option. MINI enthusiasts and restorers seek original classic MINI wheels in mint or near mint condition, so this can prove a costly investment. However, they offer a truly authentic look, and you can find wheels specific to all classic MINI models, from the Mark I to the Mark III. Third-party wheels allow buyers to purchase brand-new wheels compatible with classic MINIs. However, it is essential that you purchase top-quality models from a reputable brand to ensure you get value for money and safe, secure wheels. While some third-party tyres offer replicas of the original MINI wheels, you can also customise a classic MINI by purchasing wheels with distinctive cuts and spoke patterns.