Keep the heart of your kitchen healthy by using the tips in our instructional guide to keep your Neff oven clean and in tip-top condition.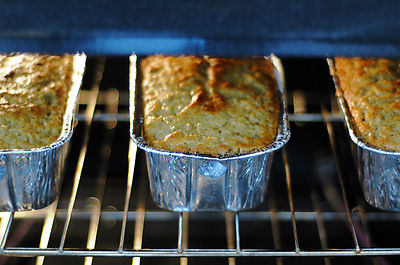 Cleaning your Neff appliance
Why clean your oven?
A time to clean
CeramiClean linings
The right cleaner
Cleaning Neff hobs
Self-cleaning function
Extractor hoods
Maintaining your Neff oven
Neff produces high-quality kitchen appliances, with luxury energy-friendly
ovens
at the heart of its range. But, while the superb roasts, casseroles and cakes that emerge are usually devoured immediately, the task of removing any baked-on residues remains.
Your oven will be less efficient if it is not cleaned regularly, which can increase your energy bills. It will also be less hygienic and burnt-on residues may smell strongly and taint any further food you cook in your oven.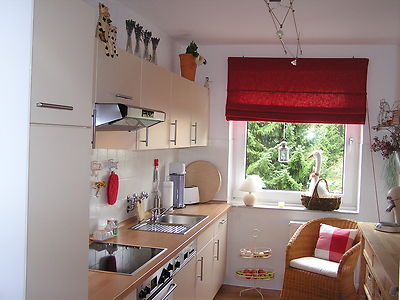 Choose your time to tackle your oven. Make sure children and pets are out of the kitchen and occupied elsewhere. Chemicals, heat and little hands don't mix. When self-cleaning is taking place the oven can become extremely hot. Open windows to release any chemical fumes. You may need to leave oven trays or grills to soak, so don't start half an hour before dinner.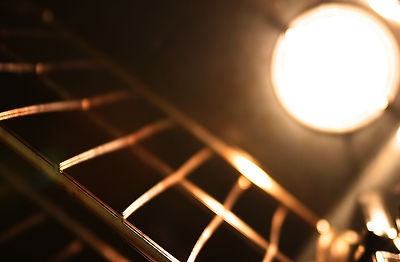 Over time, particles in cookers that have not been cleaned for an
extended period can start to erode the lining. Acidic foods, such as
some fruits, are especially corrosive. Certain food types may discolour
your oven's lining, and baked-on ash or burnt food can create a strong,
smoky and acrid smell.
All Neff ovens, however, have a CeramiClean lining on the back panel, which absorbs and oxidises grease particles. Some also have this lining on the side and roof, and specific cleaning settings to keep these areas grime-free.
The sides of Neff ovens are made from titanium grey enamel, which is scratch and acid-resistant. Its smoothness means it can be wiped clean fairly easily.
So, before you use your oven, find out which walls are made from which material, and make sure they are dealt with according to the manufacturer's instructions. As a general rule, enamel surfaces are smooth and CeramiClean surfaces are slightly rougher.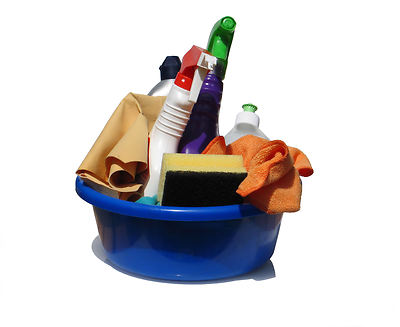 In many cases, a quick wipe with a damp sponge or non-scratch scourer will be sufficient to clean your Neff appliance, but sometimes there will still be tougher residues to remove.
Non-caustic
cleaner
can be used on the enamel surfaces, but make sure you don't get it on ceramic-coated surfaces. Neff recommends K2R oven cleaning gel, which can also be used on baking trays and stainless steel pots and pans. Other options may include mildly abrasive paste cleaners, but check the manufacturer's guidelines first.
Special products are required for cleaning any stainless steel areas on your oven, hob or extractor. Conditioning oils, sets and cloths are available directly from the manufacturer.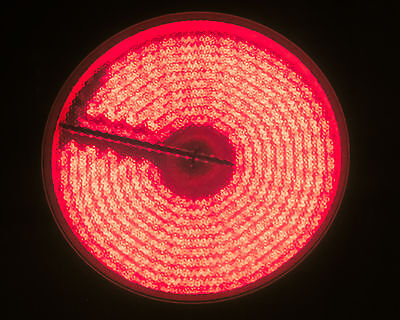 The process for cleaning
Neff hobs
is slightly different, but the same principles apply as for its ovens. Do not tackle the job if the hob is hot or even warm, as it may be dangerous and the fluid can stick to the surface.
Pour a small amount of cleaning fluid on to the hob and use a cloth or kitchen paper to clean away any residue. Burnt-on food will be tougher to remove, but can be displaced using a
glass scraper
. Take care not to jab at the surface, though; use gentle strokes with the scraper set at an acute angle.
Special cleaning kits
are available that contain everything you will need for the job.
Several Neff ovens feature a self-cleaning pyrolytic system, which heats the appliance to about 500°C and burns off any deposits to leave a fine ash that can be swept up. The oven's doors lock automatically until it has cooled and the process can be scheduled for during the night if you wish. Read the appliance's instructions carefully before you use this process for the first time.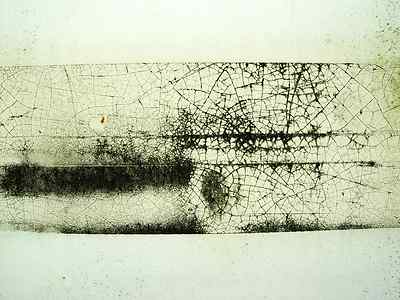 Don't forget that the
extractor hood
will need cleaning every so often too. There are multiple benefits to doing this: other odours and steam produced in the kitchen will be effectively removed, meaning there is less odour to escape into the rest of the house. Removing humidity from the kitchen can also reduce the risk of mould and mildew developing on walls and in cupboards.
Concentrated degreaser can remove residue quickly from the cooker hood, and a combination of this and soapy water will be sufficient for most situations. Metal filters may also be cleaned in a dishwasher, but do not clean them alongside other items if they are caked with grease.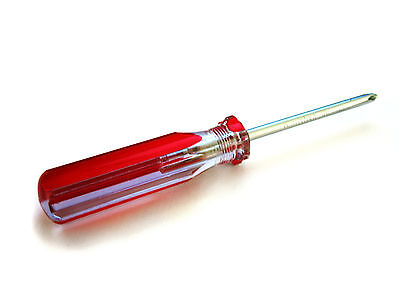 New Neff appliances are guaranteed for two years so there shouldn't
be any need for repairs. But, if something does arise, repairing an oven
should only be considered if you know what you are doing. It is often
better to seek assistance from the company or an appliance specialist.
Neff has a range of spare parts available, such as
door hinges
, which should be fairly easy to replace.
However, we do not recommend you dabble with electrical or gas systems. Instead, seek expert help. Contact the manufacturer direct to arrange an engineer's visit.