Earrings are worn by women and men of all ages, for personal, fashion, and even religious reasons. For those who prefer not to get their ears permanently pierced, clip-on earrings are a great option. When looking at buying clip-on earrings, consider the different types of clip attachments available, the various styles, and the benefits of using clip-on earrings.
Types of Clip-on Earrings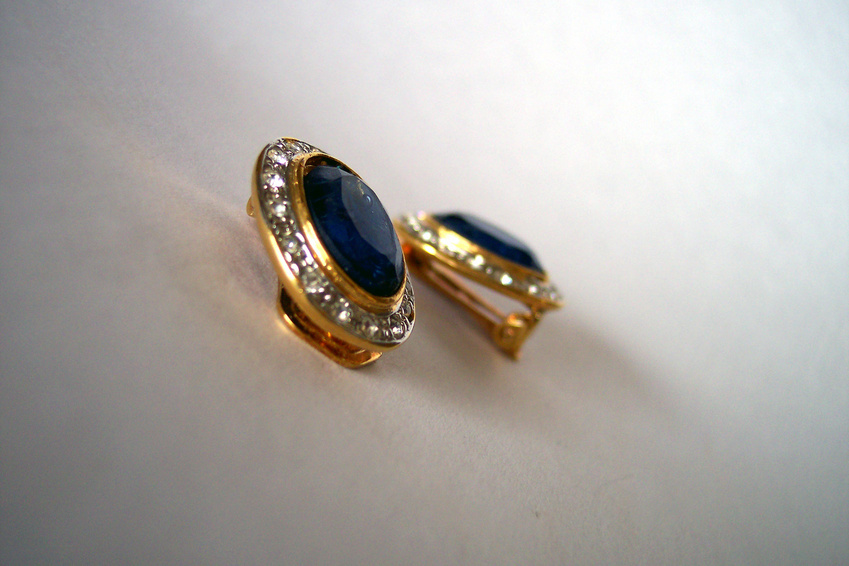 Several types of clip-on earrings are available, with each offering a slightly different type of attachment to the earlobe. Some find one type more comfortable than another, so it helps to try a few different earring-back types to find which one suits best. The paddle clip earring is the most common where two pieces of metal clip around the earlobe. Large paddle clips are suitable for large, dangly earrings and mini paddle clips are suitable for small earrings and children's earrings. Another popular type is magnetic clip-on earrings. The earring is held in place using a small magnetic ring placed on the back of the earlobe. Magnetic clip-ons look very much like traditional earrings. Another type that looks real is the spring hoop clip-on earring. Held in place by spring force, they pinch into the ear, giving the appearance of a pierced ear. Ear screw clip-ons have a small screw behind the earlobe that closes onto the ear. The benefit of this type is they are easily adjustable by the wearer for maximum comfort. Less common types include ear cuffs, ear hooks, and stick-on earrings.
Popular Clip-on Earring Styles

Clip-on earrings come in a range of styles. Fake hoop earrings are very popular and can look very realistic. Vintage clip-on earrings are another popular style. Quality vintage clip-ons from the early and mid 1900's tend to be of particular interest for their intricate and elegant designs. Because clip-on earrings were quite popular during this period, it is relatively easy to find beautiful vintage clip-on earrings, although they may be more expensive than other types of earrings. Drop style clip-ons are long earrings that dangle down the side of the neck. Often intricately beaded and encrusted with gemstones, rhinestones, or crystals, drop style clip-on earrings are also a great option.
Benefits of Clip-on Earrings
The greatest benefit of clip-on earrings is one does not have to have the ears permanently pierced, which also makes them suitable for children to wear. Many people find their ears are sensitive to metals and their ears can react to pierced earrings. Fake earrings are also very easy to put on and get off. With no fiddly earring backs, clip-on earrings are suitable for those with arthritis.