One of the major decisions that parents of new babies need to make is the type of nappies to use. Parents have two options: cloth or disposable. Each type has advantages and disadvantages for the baby, parents, and environment. Understanding these factors helps parents to make the best choice for the family.
Overview of Cloth Nappies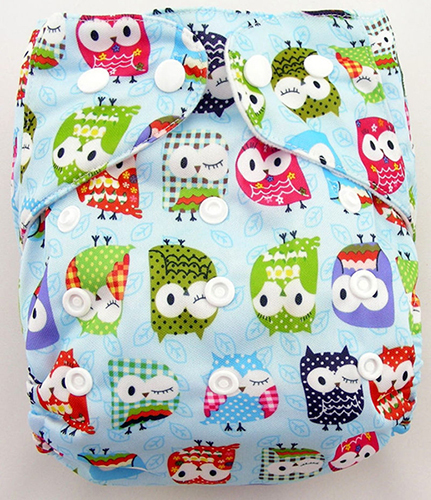 Cloth nappies are available in several materials, primarily muslin and terry towelling. They come in flat, pre-folded, and fitted styles. Birth to potty fitted cloth nappies are ideal for newborns. Pocket-style cloth nappies feature a waterproof outer cover and a fleece or suede lining. The open pocket between the two layers allows parents to supplement them with an absorbent material. All-in-one cloth nappies have a waterproof cover, inner lining, and absorbent material.
Advantages and Disadvantages of Cloth Nappies
Cloth nappies are reusable, so individual items cost less over time. However, they require regular washing, which leads to more energy consumption overall. Cloth nappies absorb less fluid than disposable nappies, which means that they must be changed more frequently. Some parents find it more difficult to change a flat cloth nappy, especially when on the go, so they choose fitted versions. However, sized-fitted cloth nappies do not allow for the growth of the child, so parents need to purchase larger sizes over time, and the smaller nappies are no longer usable. Pocket-style cloth nappies take longer to change than all-in-one versions, and the absorbent material in each type becomes less effective as it absorbs more and more fluid.
Overview of Disposable Nappies

Disposable nappies are available in several sizes and consist of a pad covered in a liner made of a plastic polymer, all enclosed in a waterproof casing. The liner is next to the baby's skin and protects against wetness as fluid flows through the tissue layer into a core made of an highly absorbent material.
Advantages and Disadvantages of Disposable Nappies
Disposable nappies are convenient and easy to use, especially when parents take the baby out of the home. These slim, light nappies are easy to carry, quick to change, and can be thrown away, so parents do not need to transport or store soiled nappies, as they do with cloth varieties. The moisture protection offered by disposable products prevents nappy rash. Nappies from manufacturers, such as Huggies, come in the ideal size for any baby and parents simply upgrade to a new size when necessary. However, as they are disposable, they cost more per nappy when compared with cloth versions, and they take up to 200 years to degrade. There are eco-friendly disposable nappies that offer a chemical-free option.