The clutch is one of the essential components of your vehicle. It is responsible for transferring power and energy from the flywheel in the engine to the wheels, without slippage or loss of power. Therefore, if you clutch is worn, the clutch slips and transfers far less energy to the wheels, significantly reducing power. Knowing what to look for when buying a clutch kit ensures you get the best possible clutch for your car.
Clutch Material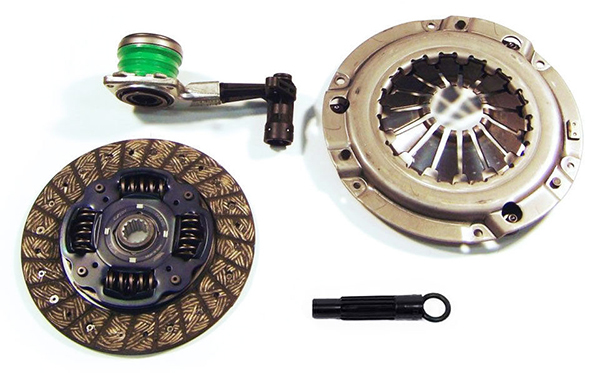 Organic clutches have a fibre glass, carbon fibre, brass, and cotton string composite construction, held together with resin cement. These clutches have a durable construction and a solid grip, making them less prone to slipping. Organic clutches are also quieter and not produce much chatter when in use. They tend to be the option of choice for everyday family vehicles. However, they are not suitable for sports cars and high speed vehicles, as they cannot tolerate extremely high temperatures. Kevlar clutch kits use the same grade of material used for bulletproof vests and body armour. Kevlar is extremely durable and is able to withstand very high temperatures. However, because of the very hard composition, Kevlar clutch kits produce more noise and chatter. Their durability and ability to withstand extreme temperatures, while providing high power levels, makes Kevlar clutch kits perfect for all car types, for racing and everyday use. Metallic clutch kits are made from either bronze or iron and are the hardest clutch discs available. They are generally used in racing cars and in cars that have a large amount of power.
Parts of a Clutch Kit
Clutch kits usually include a clutch, a pressure plate, and a release bearing. While you may not feel that you need to replace all of the components in your clutch kit, it is a good idea to change the entire kit. This is because each element is difficult to reach and, to access the components to change them, you have to remove your entire transmission system. Even without the transmission in the way, the clutch kit components are challenging to access and remove. Therefore, it makes sense to change all the old elements for the new ones you have in your kit at the same time. Some clutch kits also contain other parts including pilot bearings and bushings.
When to Purchase a Clutch Kit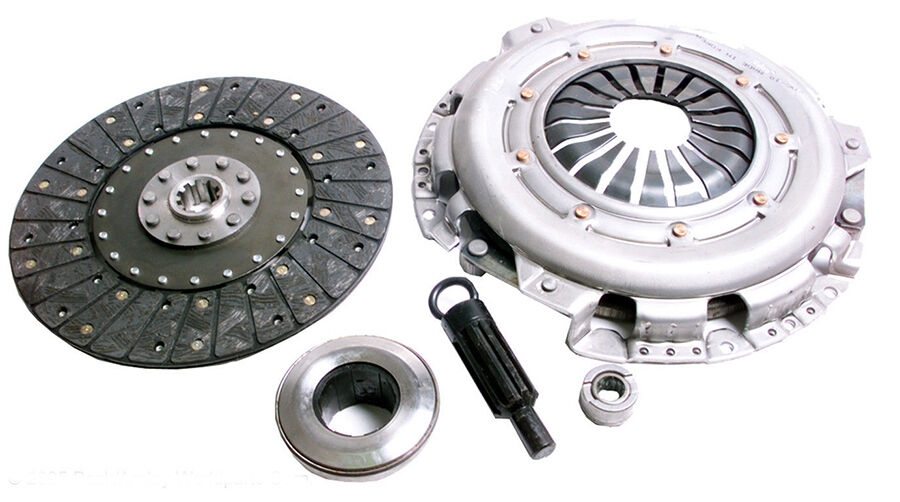 Generally, you need to purchase a clutch kit if the clutch in your car begins slipping. The car begins to lose power when the clutch slips and this leads to the clutch overheating. A burning smell is a sign that the clutch is slipping and beginning to overheat.