In the living room, a coffee table is often the focal point and therefore an essential part of your interior decor. Coffee tables are quite useful as you can set and store things on them and they work well for holding coffee and other drinks. Learn more about the varieties of coffee table types to find the table that is best for your home.
About Coffee Tables

A coffee table is a long and low table that you place in front of or next to a sofa. This table mainly serves to support small items that you need when lounging in your living room. The items can include books, magazines, beverages, and decorative objects. Some coffee tables also feature additional storage spaces in the form of drawers or cabinets. Typically, coffee tables are rectangular, but you could also opt for a round table if this fits better in your room. Coffee tables are generally from wood, while glass and metal tables are also popular.
Wooden Coffee Tables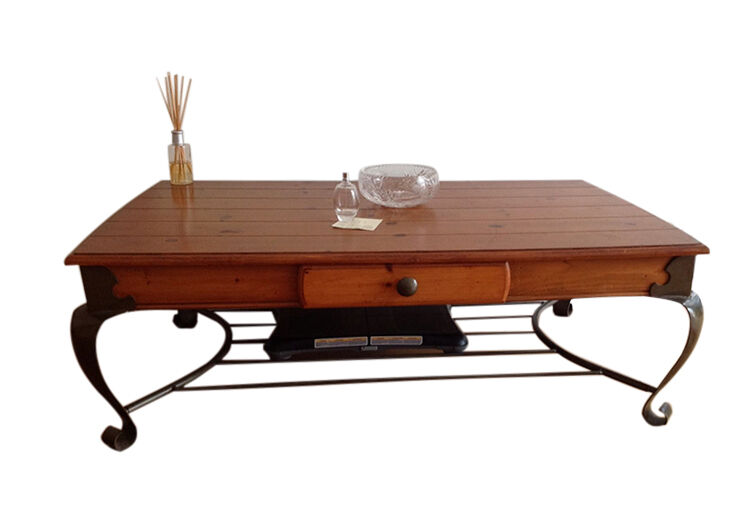 Wood can come in an array of colours and finishes, so you can find wooden coffee tables in many styles, such as modern, simple, classic, and sophisticated. Wood coffee tables thus fit with any kind of interior decor, as necessary. For best quality, choose solid wood tables, such as oak tables, instead of chipboard or veneer varieties.
Glass Coffee Tables
Glass coffee tables typically come with transparent or smoky glass tops as well as wooden or metal legs. They are elegant and can match any design, room, or theme that you may have in your home. Their main disadvantage, however, is that the glass may shatter, although commonly the material for glass coffee tables is durable reinforced glass. If you have small children, you may want to stay away from glass tables.
Metal Coffee Tables
You can still find aluminium, brass, or stainless steel coffee tables. These are very durable and sturdy and they fit best into a modern home. When buying a metal coffee table for your home, bear in mind that in sunshine these tables can get quite warm and may reflect sunlight or lamp light in unexpected directions.
Lift-Top Coffee Tables
Lift-top coffee tables are quite versatile and they come in a variety of styles and sizes. Mainly, these tables are from wood. You can raise the top of such a table in order to transform it into a dining table or desk. Lift-top tables feature lots of storage space underneath and you can use this space to put away remotes or other similar items.