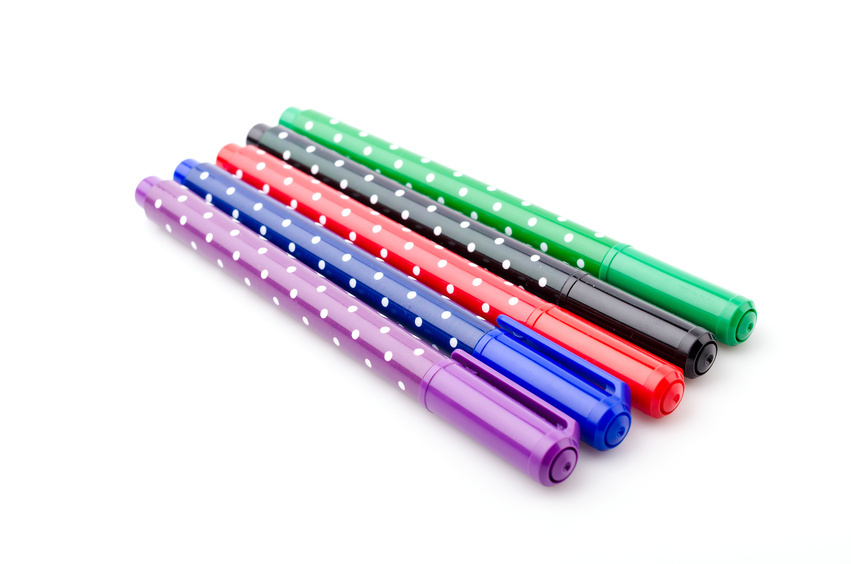 Colouring pens are great tools for children to express themselves and practice their drawing skills. Adults can get just as much pleasure from high quality colouring pens, as well as use them for art projects. Knowing what factors to take into consideration ensures you purchase the correct colouring pens to meet your artistic purposes.
Colouring Pen Size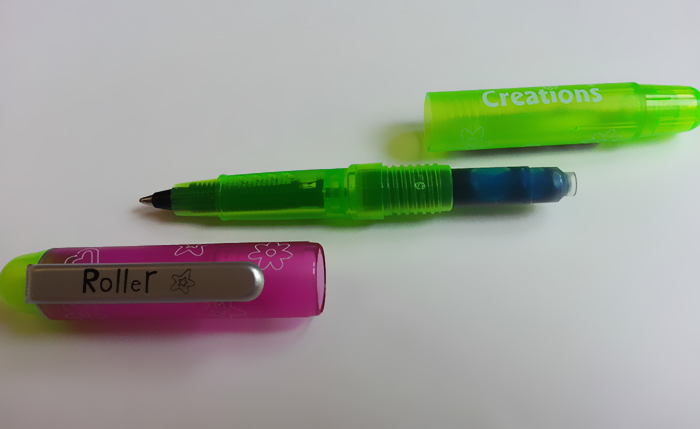 Colouring pens are available in a huge range of sizes. For younger children, choose colouring pens with a wide shaft. The increased girth allows younger children, who have yet to fully develop their fine motor skills, to grip easily. Companies such as Berol and Crayola make fat shaft felt tip pens for children.
Colouring Pen Tips
You have a range of pen tips to choose from, and your choice has a direct impact on the ease of use and precision of the pens. Fat, hard tips are a good choice for young children, as they can fill large areas quickly. While fat tips are less precise, they are very easy for young children to use, and are more durable. Fine felt tips for children offer more precision and are a good choice for older kids. For adults, you can opt for high precision fine liners, as well as brush colouring pens. These pens offer greater precision, more control, and more versatility, and allow the creation of intricate and colourful works of art.
Colouring Pen Types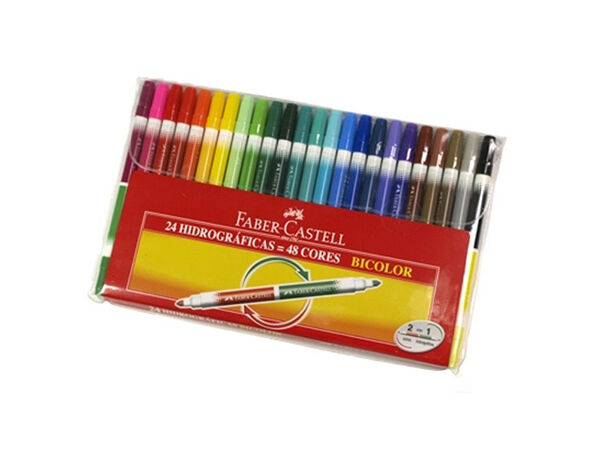 As well as standard felt tips pens for children, a whole host of other colouring pen types is available for you to choose from. For children, you can choose glitter pens, double-ended pens, marker pens, gel pens, and highlighters. You can also opt for scented novelty pens and stamping colouring pens, along with magic colour-swap pens. High quality models are non-toxic and washable, so you do not have to worry about little ones getting ink in their mouths or staining their clothing. Fabric pens are a great choice for adults and children to customise their clothing, bags, and other fabric items. For adults, choose brush pens for artistic creations. These pens provide fine lines and thicker lines with a single tip. Brush pens, such as the Pentel Brush Pen, are a great choice for drawing as well as colouring, particularly for styles such as comic book art and manga. For absolute precision, opt for high quality fine liners, such as those by Stabilo.