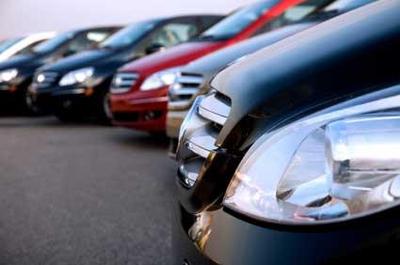 Having just arrived into Boston Airport, I stood at the budget counter with pre-paid car hire voucher in hand waiting for the standard line that our car hire we had ordered (having spent quite a while before booking the car discussing with my friends the ideal size of car) was far too small for our party of 4 and all our ski gear. Unsurprisingly the staff member recommended that we upgrade the car for just $200! This is standard with all the suppliers (especially in America) and after 5 years of travelling their now quite amusing. What was not so amusing was when she finally accepted we did not require an upgrade or GPS (much to her disappointment) she asked me to sign the agreement and as I own a car hire company the last thing I want to do is make an error in front of my friends so I checked the contract and found she had added $90 on to it. When I questioned her about the charge she said it was for a second additional driver and tax. I showed her my voucher that stated free additional drivers and all taxes paid and explained it even had a free tank of fuel included. She made an amendment and asked me to sign again but it still had $45 dollars on it. I told her that I did not have any extra to pay and after a 15 minute wait the manager came out and cancelled it down to $0. The moral of the story is always check what you are signing for as it is easy to sort out at the time than having to sort it out when you return. Always know exactly what is included and what is not and if you are happy with the car you booked don't be forced into an upgrade unless you really want it as it can often cost as much as the rental price you paid at the start!

Other than this incident I also noticed a big change at Boston which I think other big cities will mirror in the future. Rather than waiting for the supplier's bus to come round and pick you up to go to their office you now get a bus (every 10 minutes) to a huge building that houses nearly all the suppliers and you just go to the desk you require and there is a huge car park behind it where all the cars are. If we had not had the mix up with the extra charges this would have been a really quick service and certainly a great improvement for customers hiring cars from Boston and hopefully other cities in the future. Airport authorities often make decisions that are baffling to say the least but credit where it is due the authorities and the car suppliers have come up with a great way of speeding up the process of getting you away as quickly as possible.

It is always best to use a broker where possible as they are usually far cheaper than booking direct.