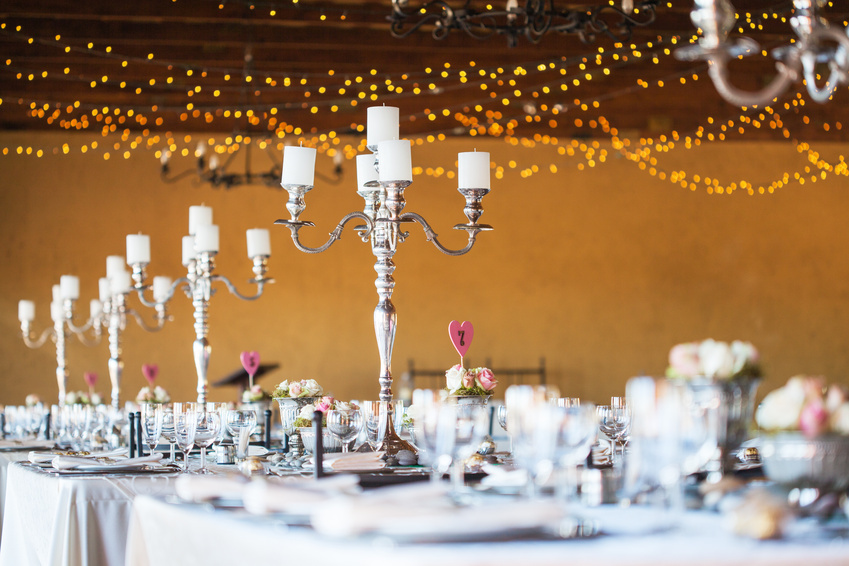 Candelabras are very attractive and have a long tradition, with the earliest known models dating to 400 B.C. They lend an air of grace and tradition to any home or event and are very useful when filled with candles in the event of a power cut. Available in a range of styles, a candelabra helps you achieve an elegant look, conjures up a Gothic atmosphere, or helps you take your guests back to a past era. Knowing what to look for in a candelabra ensures you purchase the model that best suits your needs.
Candelabra Type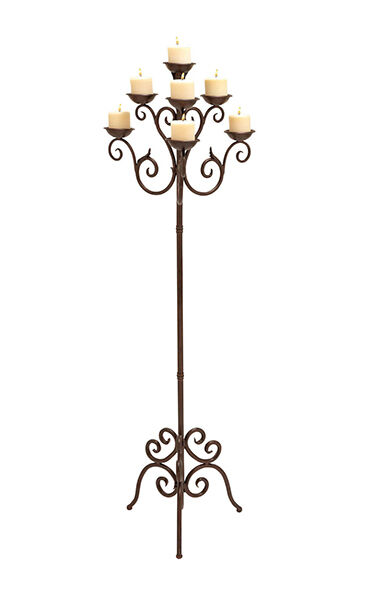 Choose from a range of candelabra types, depending on your needs. Whether you require a single candelabra for a table centrepiece, or multiple candelabras to light a whole event and provide symmetry, there is a type to suit. Floor candelabras are very popular for weddings, and also work well for medieval castle or Gothic-themed events. The vast majority of floor candelabras have large, steady bases or widespread feet to hold them steady, but some models, known as clamping floor candelabras, require support from other solid objects. Tabletop candelabras are smaller than free-standing models and sit comfortably on dining tables or sideboards. Cake candelabras are miniature novelty items placed on cakes with birthday candles.
Candelabra Size
When purchasing a candelabra, pay close attention to the size and the number of arms. While you want enough arms, with large enough candle holders to provide ample light, avoid choosing one that overwhelms and dominates your event space. For example, a large, free-standing candelabra which holds big church candles easily overwhelms a small room and is best suited to a large space. Similarly, a single-arm candelabra that holds a single tapered candle is lost in a large space. Check the candle holder at the end of each arm is of the right size to accommodate your chosen candles securely.
Candelabra Finish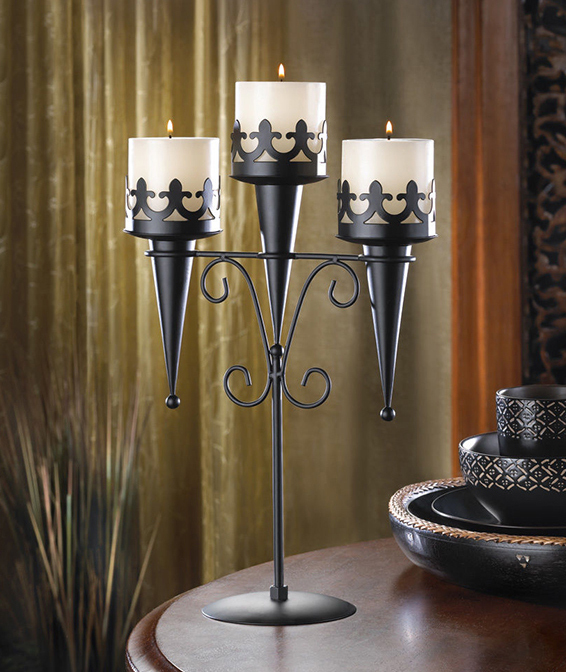 The finish of your candelabra impacts the overall look of the piece and lets you know if it works in your event space. Matte black candelabras work very well when attempting to achieve a Gothic or medieval atmosphere, and are a good choice for Halloween events. Black candelabras are also a good choice for weddings and other events where there is a great deal of white, pastel shades, silver, and gold colours, because the black provides a striking contrast. Glass or crystal candelabras are versatile and sophisticated. Their opulent appearance adds a touch of elegance that is perfect for almost any event and setting, from traditional to contemporary. A silver or gold finish on your candelabra is a traditional option that helps you achieve a majestic, historical atmosphere with its dramatic, rich appearance.