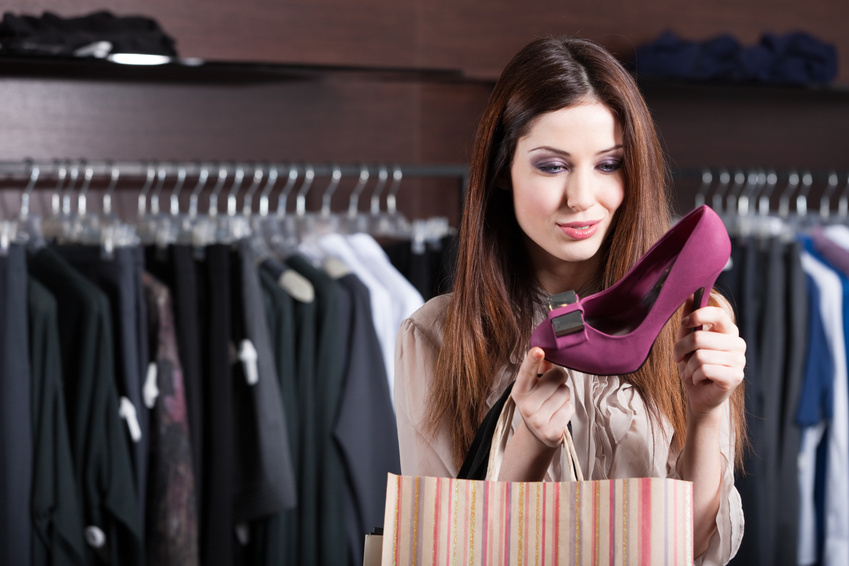 While mini skirts seemed to take over for the long skirt worn by women for thousands of years, fashion offers people the maxi skirt look, which is just another name for a flow long skirt that falls to the ankles or calves. These skirts are versatile and stylish, making them wardrobe additions that work for a variety of occasions. What footwear you slip on with long skirts depends on a variety of factors such as the occasion and your body type.
Flip-Flops
If you are on the shorter side, do not choose flat flip-flops for long skirt wear. Instead, choose a style with a bit of a heel. Long skirts often overwhelm shorter bodies, causing them to look even smaller than they are. Wearing a shoe with some lift helps give a taller appearance so you do not get lost in the skirt. Of course, taller or average-height women do well in flat flip-flops with long skirts. Pair the skirt with a tank top and pair of flip-flops and enjoy a casual summer day.
Wedge Heels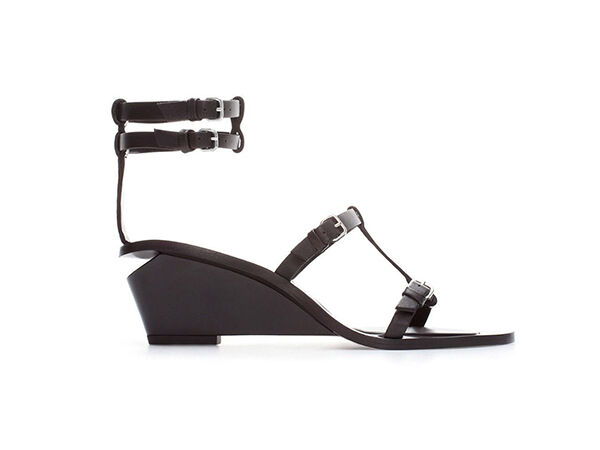 Short women can embrace wedge heels when they go the maxi or long skirt route. Heels offer a lift and help ensure the body does not get lost in a sea of skirt material. Choosing wedge heels over pumps also helps ensure the shoes do not get lost in the skirt either. All that material can overwhelm or hide smaller shoes, but wedge heel shoes offer a thicker look and are more noticeable. Wedge sandals that reveal the toes give women the option of wearing her maxi skirt for dress up or dress down during the summer months.
Flats
If you opt for the high-low skirt look rather than the maxi skirt look and choose a longer skirt, you reveal your ankles while making your shoes more noticeable, so choose well. Flat shoes or sandals work well with this skirt style and even shorter women can pull it off, as the skirt is long, but not quite as long as a maxi skirt. Make sure the sandal's closure does not wrap around the ankle, as it can clash with the skirt's hem. Show off your leg in an ankle-length skirt and do not make your shoe the focal point of the outfit.
Boots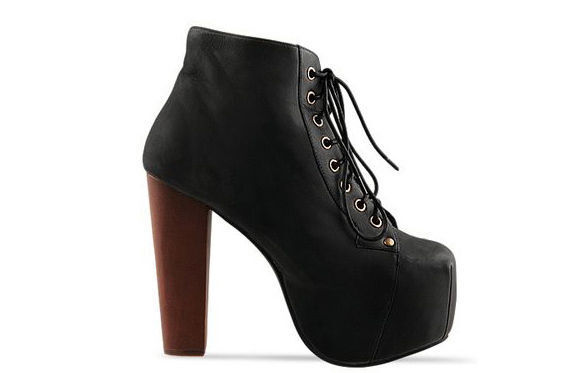 When wearing a long, knit skirt that falls to the feet in the winter, ankle boots or booties work just fine. Do not show a gap between where the skirt ends and where the boot ends. If the skirt is a bit shorter and falls just to the ankle, then choose a longer boot. The boots do not need to be knee-length because nobody will see where the top ends, but a pair that reaches mid-calf works well. Again, shorter women should choose a boot with a heel when wearing a maxi skirt, but taller women look fine in flat boots.