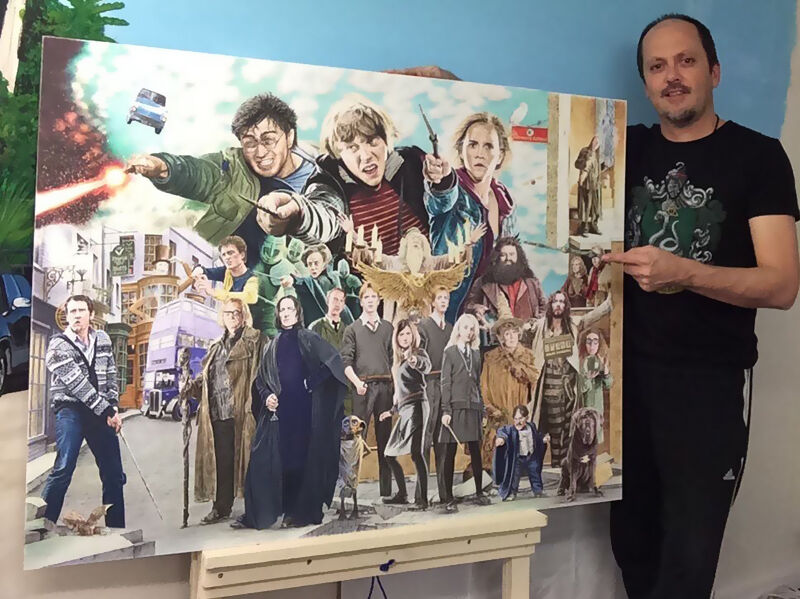 The Harry Potter series is arguably one of the most popular in recent history, with the series holding fans of all ages spellbound. You can find a plethora of Harry Potter collectibles on eBay. To select the ideal piece for your collection or as a gift for an ardent fan, know what is available. You can choose from collectible Harry Potter books, figurines, replica items, wands, and quidditch supplies and accessories.
Collectible Harry Potter Books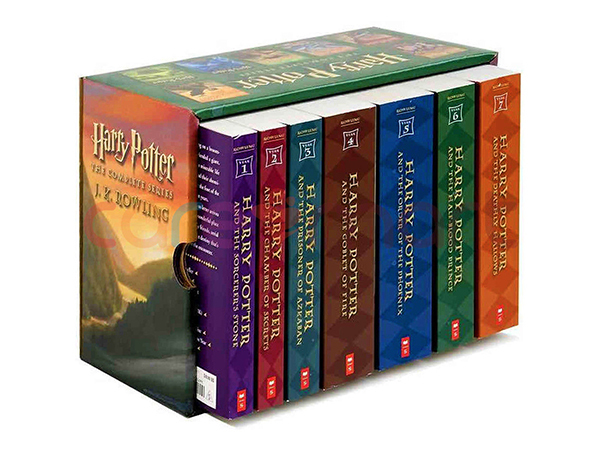 Since the appearance of the first book in the series, J.K. Rowling's Harry Potter books have captured the imagination of young and old. First editions of the original series as well as collector's editions are highly collectible. Harry Potter fans prize signed copies of the books in the original series:
'Harry Potter and the Philosopher's Stone'
'Harry Potter and the Chamber of Secrets'
'Harry Potter and the Prisoner of Azkaban'
'Harry Potter and the Goblet of Fire'
'Harry Potter and the Order of the Phoenix'
'Harry Potter and the Half-Blood Prince'
'Harry Potter and the Deathly Hallows'
Rowling later released books that feature in the series, such as 'The Tales of Beedle the Bard' and 'Quidditch Through the Ages'.
Harry Potter Figurines
Numerous manufacturers produce Harry Potter figurines for display or fun. Lego Harry Potter figurines come with accessories that allow younger fans to recreate Hogwarts and Harry's adventures. Tomy Harry Potter figurines are detailed reproductions of favourite characters. NECA Harry Potter figurines offer an additional level of detail. The Royal Doulton Harry Potter range features beautifully crafted and painted scenes and characters from the series. In addition to Harry, his friends, and his foes, you can find ornaments and toys depicting the Whomping Willow, Gringotts, Hogwarts, the Hogwarts Express, and other objects and buildings. Harry Potter figures come individually or in sets.
Replica Harry Potter Memorabilia
Detailed replicas of the items featured in Harry Potter books and films offer excellent options for serious collectors. You can buy your own wizard chess set, time turner, extendable ears, deluminator, Marauder's Map, or Hogwarts quill set. Harry Potter, Ron Weasley, and Hermione Granger artefact boxes contain a selection of items these characters hold dear, including photos, letters, and posters.
Harry Potter Wands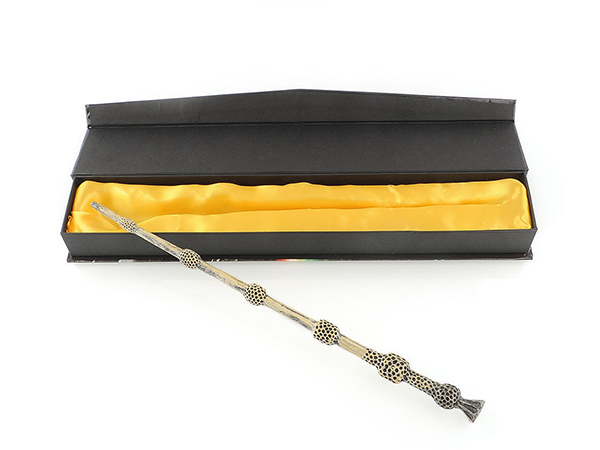 Harry Potter wands are ideal for fun, dress up, or display. You can choose from handcrafted wooden wands, light-up wands, film replica wands in attractive display boxes, and collectible wands by Noble. These come individually or in sets, and you can buy specific characters' wands to complete your collection.
Quidditch Supplies and Accessories
The Harry Potter collectibles available include a wide variety of Quidditch supplies and accessories. The range includes everything from full-sized replica brooms to detailed golden snitches. Robes and figurines are popular choices, and you can even find golden snitch watches and accessories.