While summer is a time of high temperatures and warmth, not every day is a sunny day without cool breezes. If you live by the water or venture out at night, you can often find a chill in the air and a jacket becomes a necessity. Men have a variety of jacket options for the summer months and what they choose depends on their body types, as well as personal tastes. To find the right one, learn which men's summer jackets work for various occasions and varied personalities.
Denim Jackets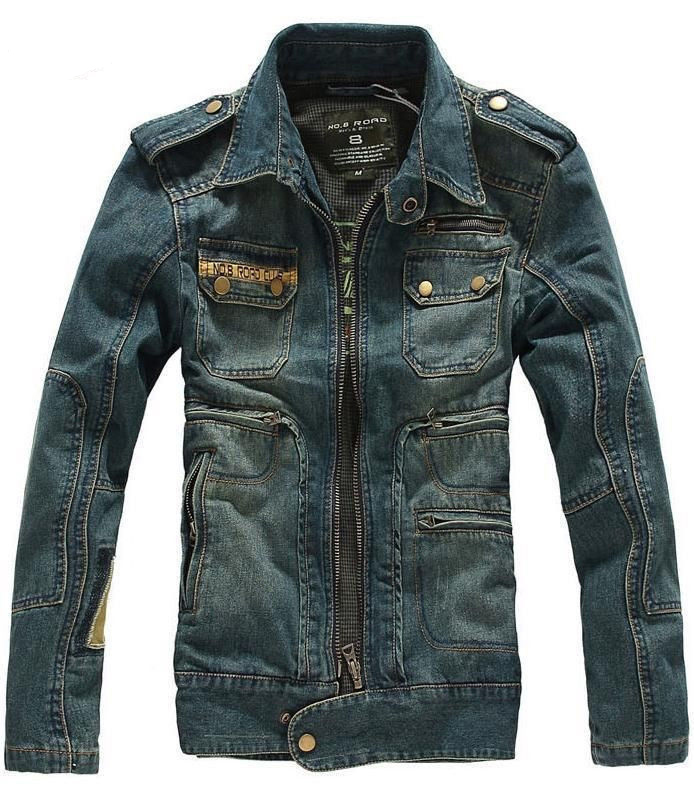 A classic look that never goes out of style, denim jackets are lightweight and work for a number of casual occasions. Pair a denim jacket with a pair of denim pants and a casual T-shirt or Polo-style shirt. Wear it to a lunch out, while running errands, for a walk along the shore, or even to work if you spend the day in a casual environment. Roomy side pockets offer a place for keys and other necessities and collars offer a sense of style. Popular denim jacket brands include Levi's, J. Crew, and Wrangler.
Windbreakers

Perfect for windy and rainy days, windbreakers keep warm air in and breezy air out. Usually featuring a waterproof polyester outer shell and a mesh or cotton lining, windbreakers live up to their name and keep the wind from beating on a man's body on a particularly breezy day. Some windbreakers come with removable hoods to keep rain and wind off the hair and head, while others come with hoods that stay attached. With roomy pockets large enough for keys, wallets, and mobile phones, windbreakers also add convenience to a man's life. You can find windbreakers from makers like i5 and Nike.
Microfibre Jackets
A light, soft outer shell defines microfibre jackets made for summer wear. Made from a combination of polyester and nylon, microfibre material keeps men protected from cool air, but also allows their skin to breathe so they do not overheat on a warm night with a bit of a breeze. These jackets offer a look that works with a pair of jeans or a pair of chinos. Wear microfibre jackets for most casual occasions, including evenings out, workdays, and walks near the water.
Athletic Jackets
On those cool summer mornings before the sun comes up, athletic jackets come in handy when men want to get in that before-work workout. Usually made from a light polyester material, these jackets allow the body and skin to breathe both during exercise time and after. While these jackets often come with coordinating track pants, men can find a neutral colour that matches any type of exercise pants or shorts for a comfortable summer jacket for gym time or any time.

Shop for jackets and other areas of men's fashion on eBay today.