Men's winter jackets make the cold weather more bearable. For the best warmth and comfort, take into account jacket type. For instance, while a general-purpose softshell or fleece jacket can handle mildly cold weather, an insulated or a three-in-one jacket suits colder climates. The right choice makes the difference between getting through a winter and living through it. You can even look the part by keeping up with men's fashion at an affordable price on eBay.
Non-insulated Jackets
Non-insulated winter jackets comprise fleece, softshell, and shell jackets. Fleece jackets tend to use loosely knit synthetic fibres, and the warmth they offer is in direct proportion to their weight. Wear these in mild environments, and in colder conditions, layer them with other clothes. Men's softshell jackets are made of stretch woven materials and are typically lightweight and comfortable. Like men's fleece jackets, they are effective in mild conditions. Moreover, shell jackets are ideal for people who prefer building customised layers for specific activities. Since people wear these jackets over base and mid layers, they tend to offer more mobility when compared to insulated jackets. Users can also wear shell jackets as single layers to serve as protection against wind and moisture.
Insulated Jackets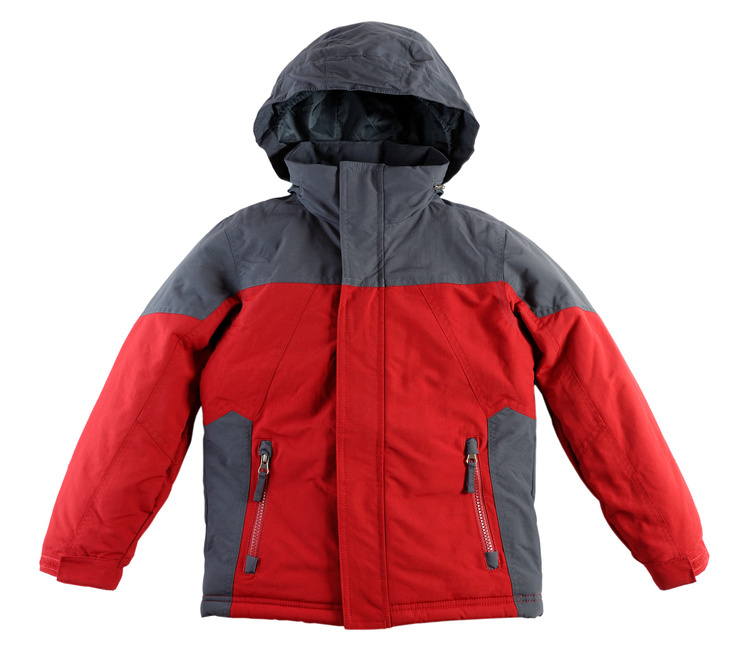 Men who tend to feel very cold should look for insulated jackets. Heavier insulation in men's insulated jackets normally translates into warmer jackets. Outer layers should be windproof and waterproof to offer wearers maximum protection against the elements. Materials used to serve as insulation are synthetic or natural, and natural alternatives are normally more expensive. Down, for example, is a very good natural insulator, but more expensive than fleece.
Three-in-One Jackets
A three-in-one jacket for men comes with an insulated liner along with a water resistant or waterproof shell. A zip combines the two elements together to offer protection in extreme cold, and people can wear individual layers on warmer days. The advantage is that these winter jackets offer maximum versatility, allowing users to wear them in different conditions.
Seams

Seams in winter jackets for men are fully taped, critically taped, or welded. Tape glued on the interior and exterior of fully taped seams is waterproof, and owing to the taping of all stitched seams, offer complete waterproofing. Jackets with fully taped seams are generally more expensive than their critically seamed variants. A jacket with critically taped seams is one where taping takes place only along important seams. This, though, is not a problem for people who do not spend elongated periods in wet weather or snow, and for regular wear, critically taped seams are more than enough. Jackets with welded seams offer maximum protection against moisture penetration and are the most expensive.