Quinny Zapp focuses on creating strollers for the urban market with plenty of modern design. Parents looking for a stroller to meet their needs can find it in one of the several Quinny models. From all-terrain to ultralight weight, Quinny strollers have excellent safety features for babies up through toddlers.
Quinny Zapp Stroller Models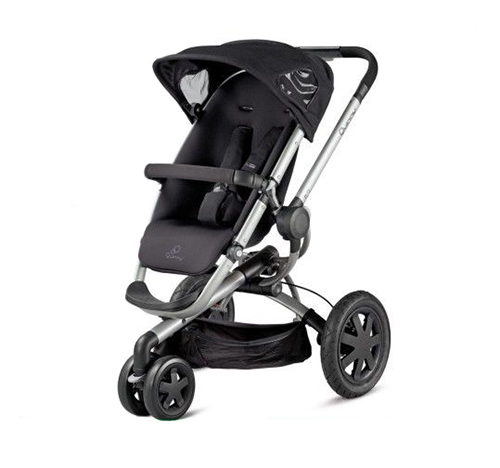 Parents have a line of eight models to choose from for their baby's buggy. While the original Zapp stroller is a classic model without bells and whistles, the Moodd is packed with extra features. The other six strollers include everything in between and are the Buzz Xtra, Zapp Xtra, Buzz, Zapp Xtra 2, Yezz, and Speedi Pack. Some are ultra lightweight, like the Yezz, which is ideal for travel, as it is collapsible, and weighs just five kilograms. Others, like the Speedi Pack, attempt to be extremely versatile with its 3-in-1 travel-system option, reclining seat, and all terrain tyres.
Choosing the Right Stroller Size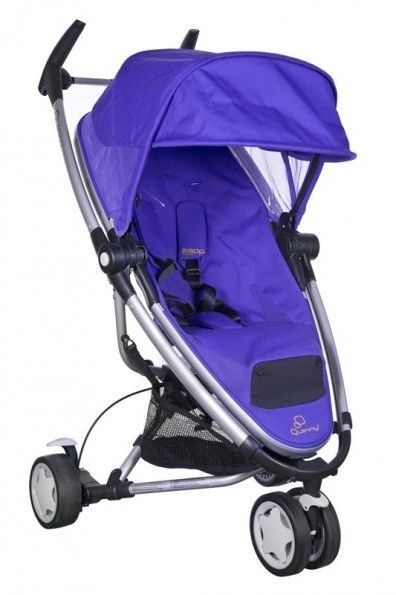 Strollers need to keep up with a growing baby. It is a good idea to pick a Quinny Zapp that keeps small babies safe, but can adapt to children as they grow. Strollers with travel systems that hold or include a baby carrier allow parents to easily transfer the baby from the car to the stroller and back. Later on, the stroller adjusts to the increased weight of the toddler.
Safety Features in Quinny Zapp Strollers
Safety is paramount in a buggy, and it is important to find the safety features that meet your needs. All Quinny Zapp strollers come with a five-point safety harness to hold the baby securely in place. They are also three-wheel strollers, which improves manoeuvrability on a stable base. The Quinny Zapp Xtra features a 360-degree rotatable, locking front wheel, too. Some, like the Speedi Pack, have the all-terrain tyres to improve the ride, and cut down on chances of getting stuck when the terrain is bumpy. Foot-controlled brakes keep the stroller from rolling away while parents stop. Buggies with the removable baby carrier allow parents to set the carrier with the baby facing them, which helps keep wind, rain, and splashing water from hitting the child. An adjustable folding canopy keeps the weather and sun off of the baby's face too.