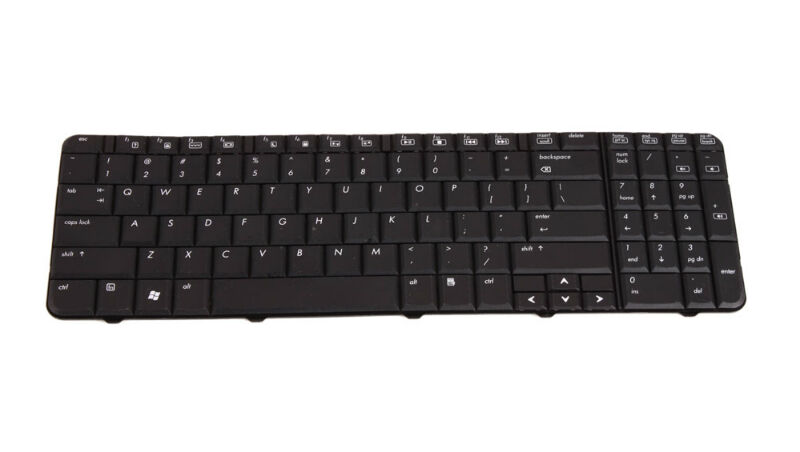 Some laptops' built-in keyboards lack certain keys and features, others are simply not comfortable for extended typing or desktop use; this is especially true in the case of small laptops. Bluetooth technology has made the addition of external laptop keyboards simple and hassle-free. A wireless Bluetooth keyboard can be used with either laptops or desktop all-in-ones, in which keyboards are not included.
Any laptop user who spends long hours working at a desk can profit from having the option to switch to a Bluetooth keyboard in such situations. Combining comfort, superior ergonomics, and many added features, Bluetooth laptop keyboards are becoming more and more popular. Wired keyboards involve the hassle of having to keep connecting and disconnecting them, but Bluetooth keyboards can be instantly recognised by the laptop once they come close to it. After the initial setup, which takes only a few clicks, this type of keyboards can be instantly ready for use.
Purchasing a Bluetooth laptop keyboard means getting some of the benefits of desktops without diminishing a laptop's portability. Keyboards are also one of the components of laptops that suffer the most extensive wear and tear, and Bluetooth keyboards can be a way to restore the functionality of a laptop's damaged buttons. Changing a portable computer's internal keyboard requires searching for suitable spare parts and hiring an experienced technician, whereas purchasing a new Bluetooth keyboard solves the problem instantly. Moreover, modern Bluetooth keyboards are very versatile, and they can also be used with other Bluetooth enabled machines, including tablets and some smartphones.
Bluetooth Laptop Keyboard Basics
Not all laptops feature Bluetooth systems; when they do, there is usually a helyx-style icon somewhere in the system tray or in the networks panel. Sometimes there is a switch on the side of the laptop to enable or disable Bluetooth functions. It is also occasionally possible to add an internal Bluetooth card to older laptops. As an alternative, many wireless keyboards include a small device that can be connected to a USB port to enable non-Bluetooth computers to recognise them. Upgrading old laptops to handle Bluetooth connections is very often not worth the trouble, but it can have the advantage of rendering management and sharing of smartphone data, such as photos and contacts, easier and faster.
Special Bluetooth Keyboard Features
In addition to the usual elements included in any keyboard, Bluetooth laptop keyboards can offer some special features that make them stand out, for example, built-in trackpads or mouse wheels, touchpads, and numeric keypads that can make phone dialing and data entering much more comfortable. Bluetooth keyboard features are designed to maintain and increase portability; some of them can even be rolled or folded up, and they can easily fit inside a common laptop carrying case.
For people who work with drawing and design or just prefer a standard mouse, some Bluetooth keyboards feature a mouse docking port. Many of them also feature a Wi-Fi switch, music playing and screen brightness controls, and backlit keys, which can be a great asset in low light situations. As these special features are designed for Mac and Windows computers, some of them may not work when using Bluetooth keyboards with a tablet.
Power Options
As opposed to USB connections, Bluetooth technology does not have the ability to transfer power. Thus, Bluetooth laptop keyboards are powered with batteries. While some mobile keyboards use standard AA batteries, others feature lithium-ion batteries. AA batteries are inexpensive, and there are many top quality rechargeable options on the market. On the other hand, lithium-ion batteries are recharged by connecting to a power outlet or a USB port.
Replacing AA batteries can be a hassle sometimes, so, the only situations where it is best to be running on AA batteries is when a power outlet is not available. All things considered, lithium-ion-powered keyboards should be preferred when considering these two options, as they offer a great performance and are very cost-effective.
As an eco-friendly alternative, some manufacturers are currently offering solar-powered keyboards. Certain top of the line solar Bluetooth keyboards can function for three months in total darkness, after being fully charged by any light source. The only disadvantage of solar-powered keyboards of this type is their higher price.
Using Bluetooth Laptop Keyboards with Other Devices
A versatile keyboard that can work with iPads and iPhones can be a great investment. A roll-up keyboard that can be easily carried around has the potential of turning a simple iPhone into a full-fledged workstation. Especially when one is buying a Bluetooth keyboard to keep an old laptop functioning, it is a good idea to make sure the new device can continue to be useful after the old laptop has been replaced.
While some Bluetooth tablet keyboards are designed for a specific tablet brand or model, other Bluetooth laptop keyboards are much more versatile, and they can work with an impressive variety of devices. Taking this into account, a few manufacturers have created keyboards that can easily switch between Bluetooth devices, such as the Logitech Easy Switch Wireless Keyboard, which is ideal for switching between HD device, tablet, and laptop as needed.
Price Range
Simple, universal Bluetooth laptop keyboards can be found at bargain prices on eBay. The price increases with added functionalities, powering options, flexibility and fold-up capabilities. Some ultra-modern, solar-powered, or roll-up keyboards can go be very expensive, but even a brand new Logitech solar keyboard can be affordable.
While AA-battery powered keyboards are more usually cheaper than lithium-ion and solar power options, it is important to consider cost over time. A Bluetooth keyboard that requires replacing batteries can often mean a larger expense in the long term, and it is possible to buy affordable lithium-ion powered keyboards, so there is truly little reason to go for AA battery options.
Popular Bluetooth Keyboards
Popular wireless keyboard manufacturers include Logitech, Microsoft, Apple, Sony, and HP. While many laptop manufacturers offer bluetooth keyboards, some of them are designed specifically for a certain line of laptops. Logitech has earned a special place in the Bluetooth laptop keyboard market by specialising in offering a range of very versatile, good quality products.
Although there are dozens of popular Bluetooth keyboard models, some of them are especially good for use with laptops.
| Keyboard make and model | Features |
| --- | --- |
| Logitech Bluetooth Illuminated Keyboard K810 | Very versatile; keys light up as users start typing and fade when they stop; allows for swapping between three Bluetooth enabled devices; very ergonomic |
| Microsoft Bluetooth Mobile Keyboard 6000 | Sleek and ergonomic, especially designed for use with laptops; the numpad and the keyboard are separate units which can be conveniently placed for increased comfort |
| Logitech diNovo Edge | Made to be used with laptops; includes TouchDisc scrolling: a small disc that allows for quick scrolling between files and web pages; uses Li-ion batteries, and includes a charging stand; also available in mini version for tablets |
Some Bluetooth keyboards can work with both Mac and PC; however, when looking for a keyboard for a Mac computer, it is often advisable to look for an Apple product, such as the Maroo Otago Apple Wireless keyboard case, which is ideal for both iPads and Macbooks.
How to Buy Bluetooth Laptop Keyboards on eBay
Starting by using the right search terms is one of the keys to a successful product search on eBay. In the case of Bluetooth laptop keyboards, the initial search term should always be "wireless keyboard", as it is the one that can provide the most comprehensive results. In order to refine the search, you may add other keywords such as laptop, solar, numpad, etc. It is also possible to filter results by selecting your preferred manufacturer, condition, and keyboard layout. Additionally, you may specify your desired price range by fixing a minimum and a maximum price for your search.
There are many things to decide when looking for a Bluetooth keyboard for your laptop. You may find a perfect compact keyboard with all the features you want, but if you are looking for a comfortable keyboard to use at your desk, size might be something to consider as well. Whichever keyboard you may choose, you should always make sure it is compatible with your laptop make and model. You should pay special attention to this if you own an Apple laptop.
Once you have found a suitable product at the right price, you should take a look at the sellers' ratings and take the time to read some of their feedbacks. As a rule, a more expensive product from a more reliable seller is always a safer investment. When saving a few pounds might mean ending up with a faulty product or poor customer service, the choice is not a hard one to make. Finally, it is always advisable to review shipping costs and policies before completing your purchase.
Conclusions
Bluetooth laptop keyboards can be very versatile. They can add functionality and comfort to laptop use without diminishing portability. Some wireless keyboards feature a separate number pad, while others include an in-built trackpad or scroll disc. In a way, using a Bluetooth keyboard can upgrade an old laptop, allowing it to benefit from the latest keyboard technology, adding useful buttons to control music playing, WiFi enabling, etc.
When they have been specifically designed for use with portable computers, Bluetooth keyboards tend to be larger, sometimes featuring illuminated keys and mouse docking USB ports. Solar keyboards are a great option for environmentally-aware users, but they can be a bit pricier than those powered by Li-ion or AA batteries. In terms of mobility, solar power takes the prize, as one single charge can last for months.
As a general rule, the best buy is always the most versatile keyboard one can afford with the largest number of useful special features. People who use their computers for long hours should pay special attention to ergonomics, while those intending to switch often between iPad, laptop, and other devices should consider purchasing an item that allows for fast Bluetooth device swapping. Wireless keyboards can be a solid purchase, as they can work with many devices both in desktop and mobile situations, and with just a little information it is easy for buyers to find the right Bluetooth keyboard for their needs.