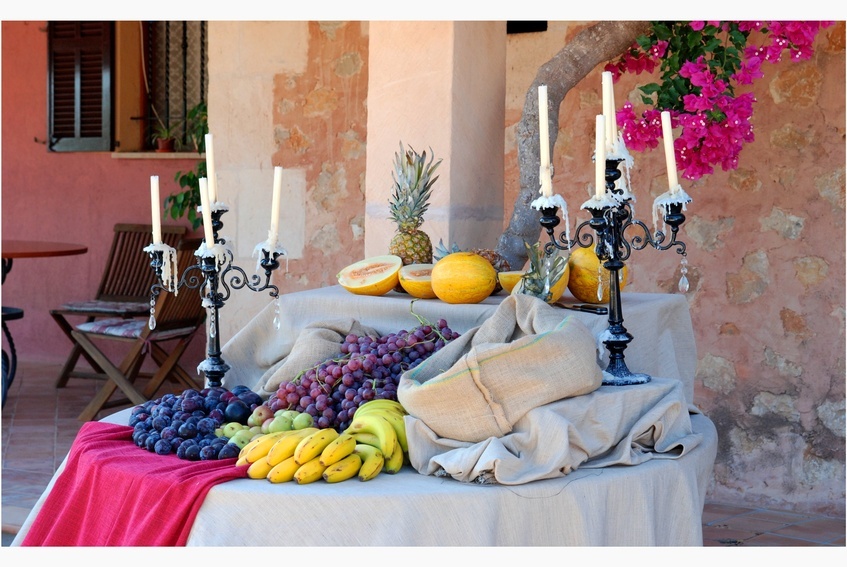 Candles add a subtle beauty and ambiance to any decor through flickering light and moving shadows. However, a candle is nothing without a decorative holder, such as a candelabra. It is actually several candlesticks in one. The stand connects two or more holders together in a decorative manner that multiplies the lighting effect with several candles.
Wall Mount Candelabra
A wall mount candelabra makes an excellent decorative piece for any room. The collection of candleholders together mount on a wall, allowing the light to flicker over the wall space and any nearby art. You could either put a single, large candelabra on the wall or scatter multiple ones across the entire area. Antique and vintage candelabras, in particular, make excellent wall pieces, especially if the architecture of the home is unique. Common vintage pieces include brass and crystal candelabra. As for the former, over time, it develops a patina, which gives it a classic, aged appearance.
Hanging Candelabra
Although candles should never be a primary lighting source, they can accent the existing lights. You can put a hanging candelabra, which attaches to the ceiling, anywhere. Space them away from other lights so their beauty can literally shine. Crystal and glass candelabras make great hanging ornaments because the light shines through the holders.
Table-top Candelabra
For centuries, people have used candles as the centrepiece for tables. Candelabras take that to the next level by making the display larger. Decorate for guests or host large events with special pieces, such as crystal globe or wedding candelabras that adorn each table. The latter come in all sorts of colours, so finding one to match a decorative theme is easy. For instance, consider a black candelabras for a sophisticated event or choose something that goes with all themes like crystal, glass, or silver candelabra.
Tea Light Candelabra

The candelabra does not have to hold large, traditional candles. Sometimes, less is more; small tea lights still create an attractive ambiance. They are also affordable, come in all scents, and shoppers can buy them in bulk. Some candelabras hold multiple kinds of candles because they just have a base that the candle sits on. Just make sure that the tea light fits onto the base.
Candelabra Appeal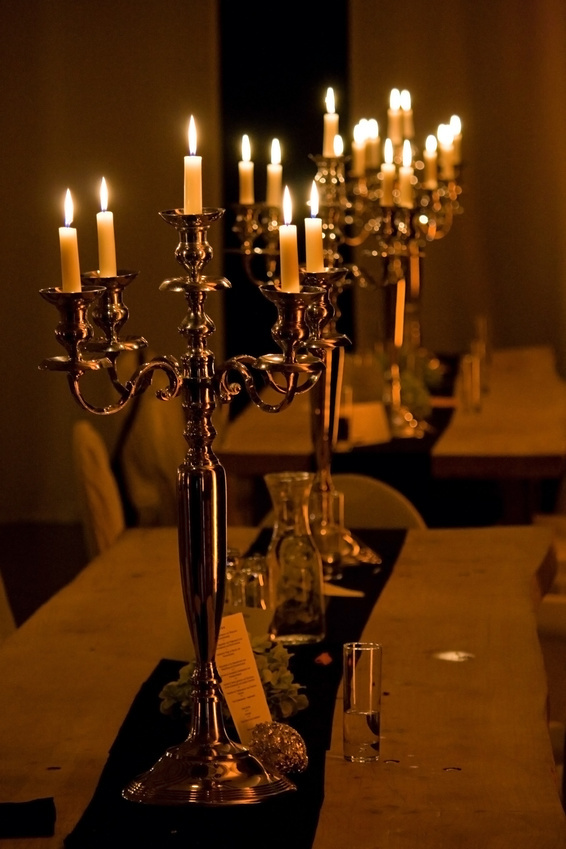 The style and material of the candelabra has just as much impact on decor as the candle does. Look for classy materials like sterling silver that reflect the light of the fire or even invest in high-priced items like gold candelabras. They can be passed down through the generations and never lose their value.