Halter dresses are versatile garments that suit most body types. They work well for various occasions, and are available in many variations, ranging from casual summer dresses to formal dresses. Halter dresses are backless and they come in varying lengths, ranging from mini to floor length. Reading more about the different types of halter dresses and the materials they are made of can be of help when shopping for a new dress.
Halter Dress Type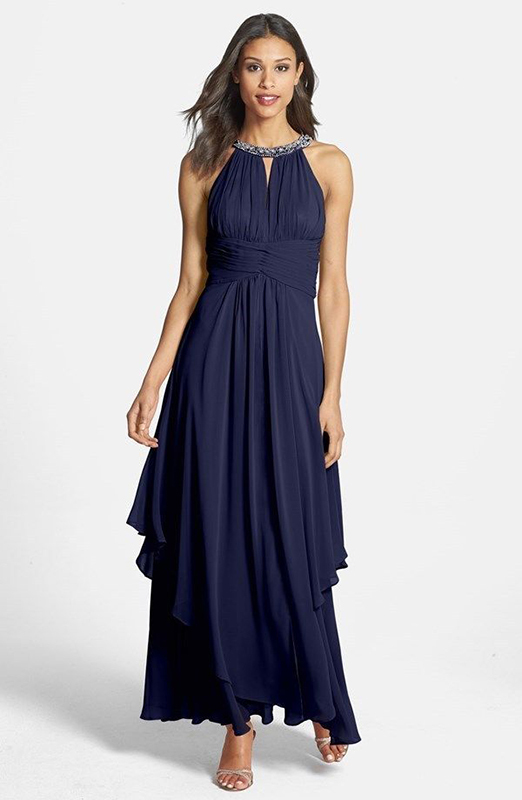 The main characteristic of halter dresses is that they do not have any over-the-shoulder straps or sleeves. Most halter dresses have two straps that fasten at the back of the neck. The neckline of a halter dress can be either V-shaped or sweetheart. While the bodice design is similar for most halter dresses, the skirt design tends to vary considerably from one style to another. You may opt for a tight or full skirt, for example. The length of the skirt also varies, with mini, midi, and floor-length styles being the main choices.
Halter Dress Material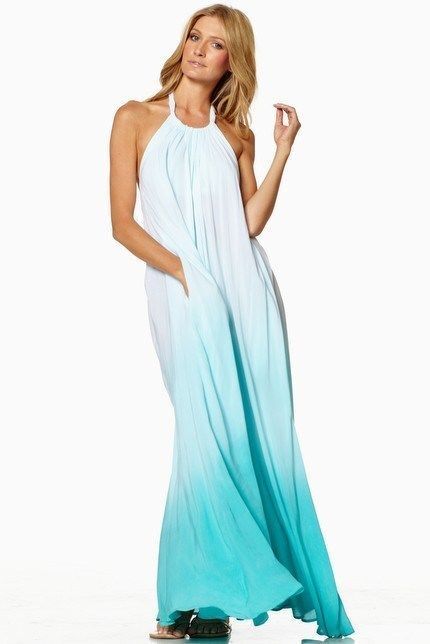 When choosing the material of a halter dress you intend to purchase, consider the occasion and the weather. For summer dresses, opt for cool, soft fabrics such as cotton, linen, or cotton blends. Many halter dresses designed for summer come with a petticoat, as the materials are often lightweight and see-through. For eveningwear, opt for more elegant materials such as silk, satin, or lined chiffon. If the weather is colder, you may have a look at halter dresses made from velvet, heavier silks, or taffeta. Many halter dresses, especially those intended for special events, come with embellishments such as beading or embroidery.
Halter Dress Size
In order to be flattering, a halter dress should not be too tight, but not too loose either. To find a halter dress in the correct size, pay attention to the sizing information provided by the dress manufacturer. As sizes tend to differ from one manufacturer to another, it is always a good idea to take measurements of your bust, waist, and hips before deciding what size would be a good fit for you. Pay attention to the length of the dress as well, especially for short and maxi halter dresses, to be sure the dress is suitable for your figure.