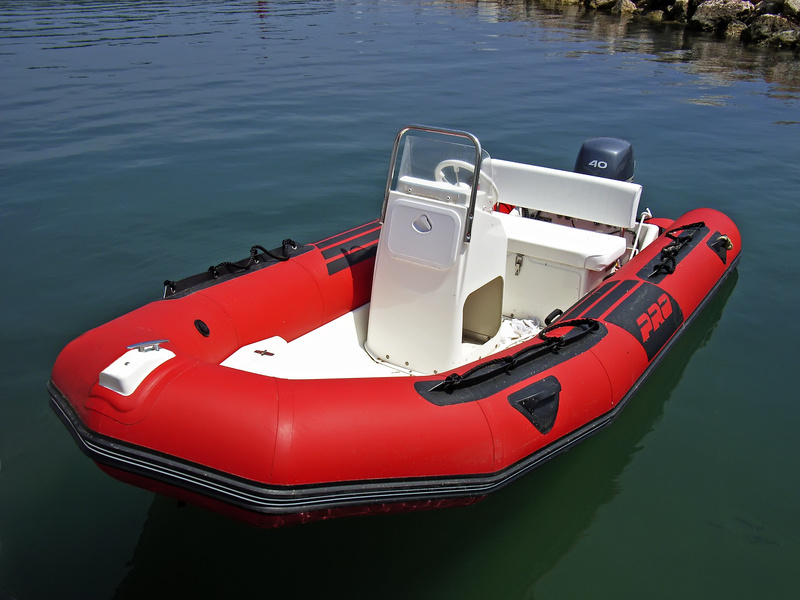 Constructed with a rigid hull and strong, but flexible inflatable tubing, rigid inflatable boats, or RIBs, are small to medium sized watercraft suitable for numerous applications. Built to be strong, sturdy, and versatile, RIB boats are useful in most weather conditions for military applications, rescue, people transport, and recreation. RIBs are excellent boats for fishing, relaxing on the river or lake, and family fun, but buyers should carefully consider their construction, tubing, sizes, and engine options before making a purchase.
RIB Hull Construction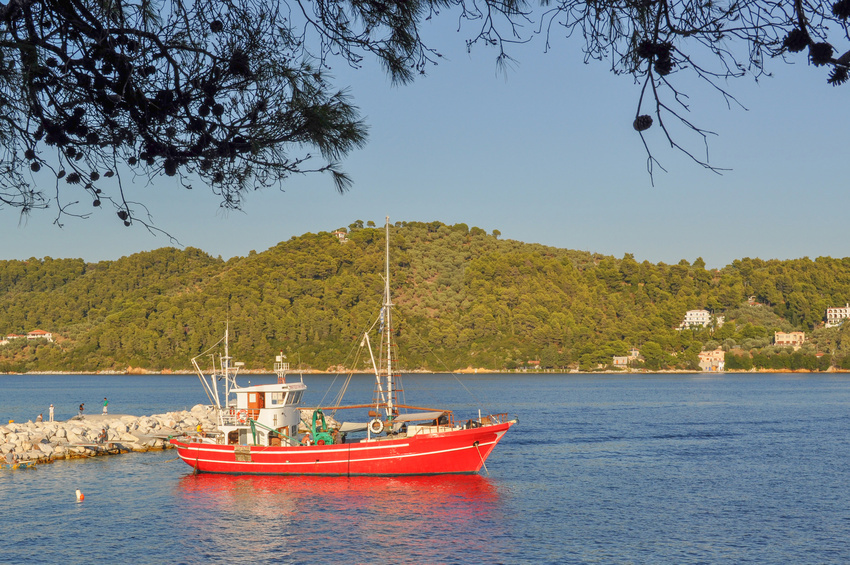 The type of hull on the rigid inflatable boat is an important consideration and affects the manoeuvrability of the watercraft. Manufactured from steel, fibreglass, aluminium, wood, or a combination of materials, the hull is the part of the boat most exposed to harsh treatment and water hazards. Fibreglass combined with Kevlar and woven into wood is a common hull type, especially for marine rescue operations. Fibreglass gives the boat a nice clean and durable finish that looks good on both new and used fishing boats while it gives good flow through the water.
Inflatable Tube Types

The common design and construction of most RIBs features multiple inflatable tubes rather than a single unit. Multiple tubes decrease the risk of deflation in the event of an air leak or puncture. Larger models include more self-contained tubing than smaller boats due to the extra weight allowance and speed. Most powerboat tubing features synthetic and composite materials due to the longer expected lifespan of these materials.
RIB Boat Size
Most RIBs are between 400 and 850 cm in length and can comfortably seat up to six people. Larger models can be up to about 16 metres. Owners can tow leisure and fishing boats under 7 metres on a boat trailer, which makes them perfect for families and dedicated anglers. No matter which size boat you select, be sure to have a safe, approved life jacket on board for each person on the boat.
Engine Types for RIBs
Most inflatable rib boats use outboard motors. Self-contained and attached to the stern of the boat, an outboard motor contains the engine, gearbox, and propeller in an all-in-one combination that is easy to maintain and access. Steering on the smaller inflatables is also controlled by the outboard motor, which the motor a key element of the boat. Larger boats used for rescue and military operations often feature an inboard motor located in the hull of the boat, under the deck. An inboard motor creates more drag on the boat. The speed of the inflatable depends on the size and type of motor in relationship to the size of the boat and the conditions of the water. An outboard motor is usually quite adequate for a fishing boat.