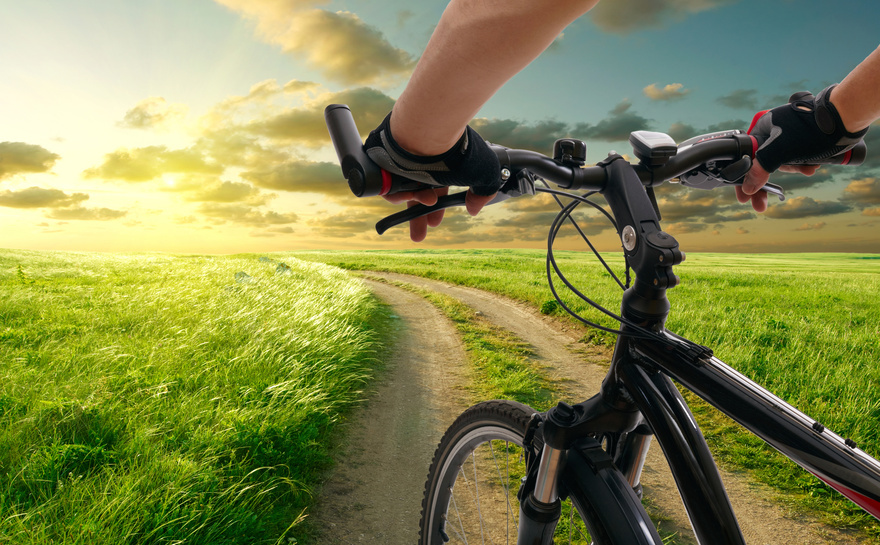 Replacing the handlebars on your mountain bike is a great way to modify the feel or performance of the bike. However, there are many things to consider when you go to buy new handlebars. Mountain bike handlebars are often for specific grip types and uses, so consider your riding style, and the handlebars' size and shape, when choosing handlebars for your bike.
The Size of Mountain Bike Handlebars

Mountain bike handlebars come in a variety of sizes but it is important to choose based on your size. Generally, you should choose handlebars that are 10 centimetres wider than your shoulders. However, wider handlebars offer more control and leverage, but might hurt your hands or wrists. Low and long bars are better for cross-country biking, while smaller bars are better for cycling on mountain trails. Very wide bars are necessary if you practise downhill biking. Usually, 55 to 60 centimetre bars are ideal for most uses.
The Shape of the Mountain Bike Handlebars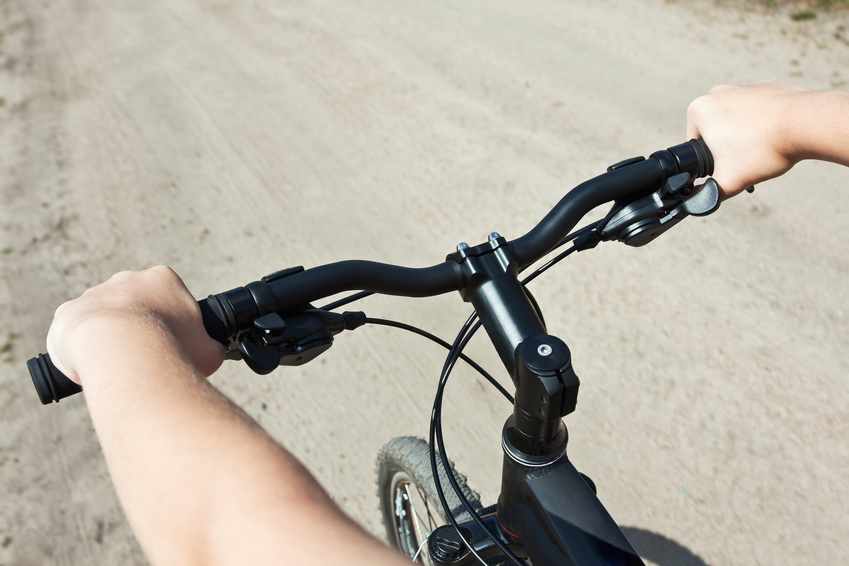 Handlebars come in several different shapes. Rise up or riser and back sweep are two different factors that affect the shape and comfort of the handlebars. Bars that rise up a great deal, or with a great deal of sweep, are comfortable for some riders, but require the wrists to elevate, which other riders may find uncomfortable. Low and straight handlebars are a good combination for wider handlebars. Choosing a type of handlebar should depend on the style of the bike, the type of crossbar, and your preferences. Most popular options, such as Renthal handlebars, include a great deal of choices, so you can choose a type that you find most comfortable for your riding style.
The Clamp Size on the Mountain Bike Handlebars
Finally, you can choose between two different sizes of clamps. The standard 25.4-millimetre clamps are the best option for keeping the weight of the bike as low as possible. In this case, you can also look for ultra-light options. Larger or oversized clamps are 31.8 millimetres and, while heavier than standard clamps, increase the stiffness and strength of the handlebar, which is a very good thing for mountain bikes. If you are accustomed to using the smaller clamps and do not want to switch, or you are watching the weight of the bike, then go with the smaller options, otherwise you might want to size up. You can also consider sticking with the standard sizing unless you are also replacing the mountain bike fork or stem at the same time.