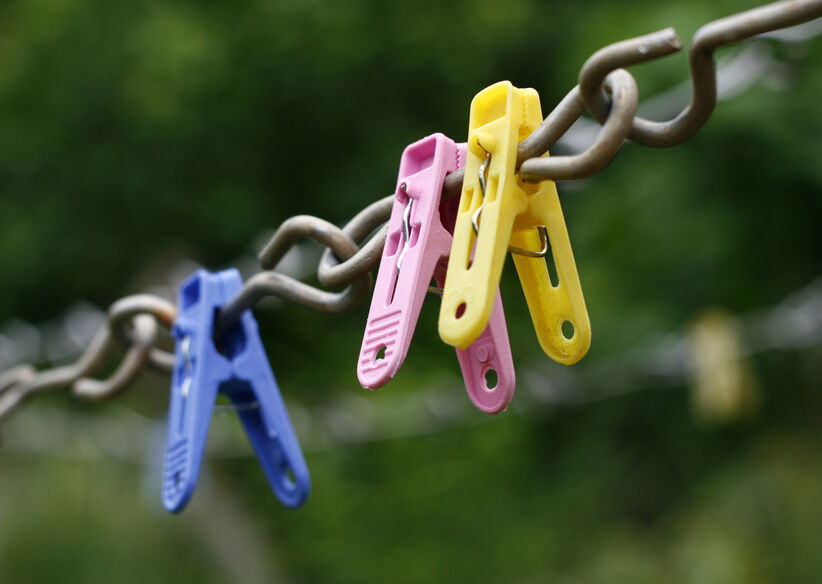 Pegs for outdoor clothes lines need to be strong enough to hold clothes on the line and gentle enough not to leave marks. They have to withstand wind, rain, and sun, ideally for years on end and be easy for anyone to use. Finding high-quality pegs is a matter of looking at the peg materials and durability, grip, and style.
Peg Materials and Durability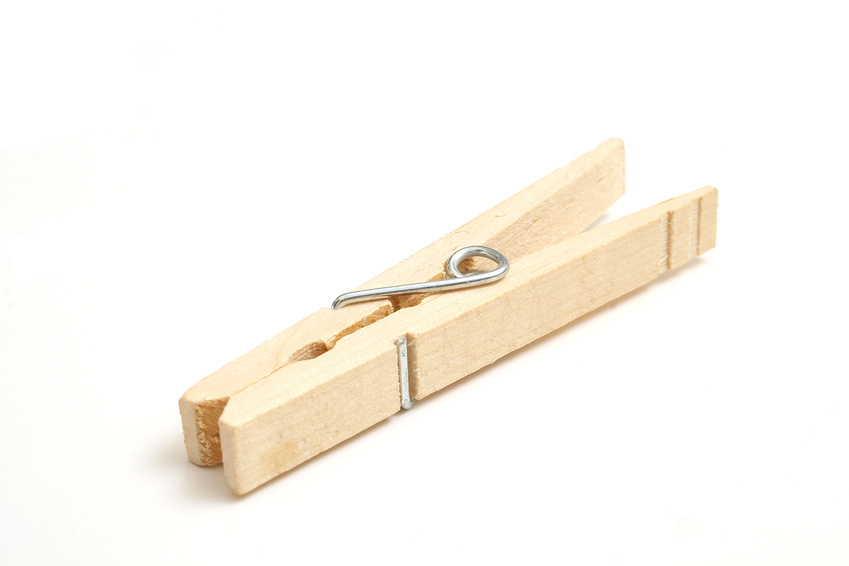 Pegs are generally either wood or plastic, although some metal peg models exist. Wooden clothes pegs are attractive and handle strong sunlight without getting weak. However, it may rot in prolonged wet or rainy weather. Plastic withstands water better than wood, but weakens in strong sunlight. As for metal options, stainless steel is the most common. Metal may get too hot to handle comfortably in strong sunlight, making it a less-than-ideal choice for outdoor lines, but excel in terms of strength and durability. Heavy-duty plastic is another durable materials, as it is strong enough to withstand both the sun and the rain. Additionally, looking at the design and the location of the spring because rust from the spring could potentially stain clothing. Of course, rust-resistance is an important quality in well-made clothes pegs.
Peg Grip and Size
Strong pegs are an absolute necessity in windy areas, those with high-tension springs often leave unsightly marks on clothing, which then require pressing. The solution is soft-grip pegs with rubber grips that hold the clothing securely without leaving marks. When wind is not an issue, regular pegs should be enough to keep laundry on the line. As for size, regular pegs suit most clothing, but large pegs are useful for jeans, jackets, duvets, and other bulky items. Even if not much longer than regular pegs, large pegs have a special wide mouth design to grip larger objects.
Dolly Pegs for Arthritis Sufferers

Traditional dolly pegs are a great solution when it is difficult to use any kind of spring-loaded peg because of arthritis or other problems. Dolly pegs are basically cylinders with a split that extends for almost the entire length. A round head allows for an easy grip. Dolly pegs simply push onto laundry lines to hold clothes in place. A peg bag can protect wooden dolly pegs from the elements and keep them out of the rain so that they last longer. For wood options, hardwood is the best choice so that the pegs do not split over time. Plastic dolly pegs are also strong and generally last for many years.