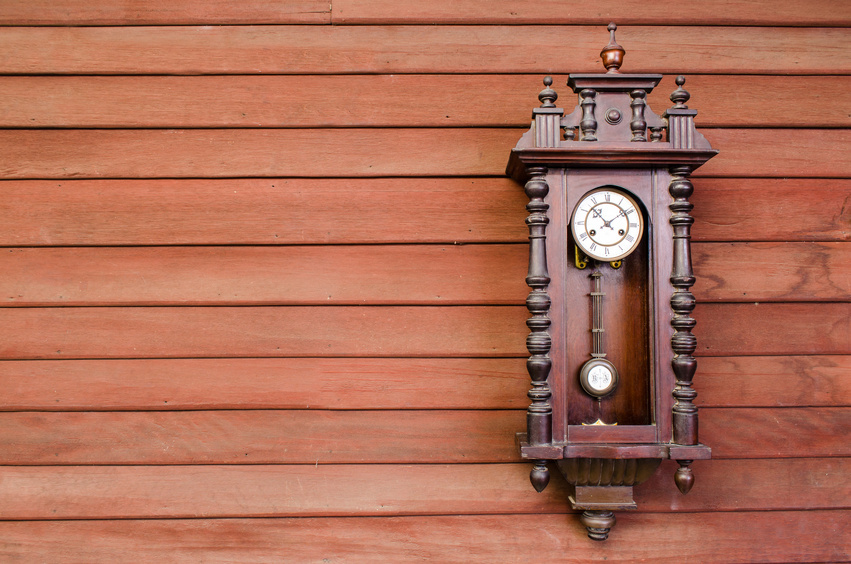 Pendulum clocks are as beautiful as they are traditional. If you intend to mount one on your wall, then there are a few things you have to consider to ensure that the clock is safe, stable, and that it remains in working condition. You have to pay attention to the wall, the packing, and levelling to ensure that you correctly mount the pendulum clock.
Mounting a Pendulum Clock

The first thing you have to do when mounting a pendulum clock is to ensure that the wall is stable and secure enough for the clock. This is especially important if you are mounting a hanging wall clock. You have to find a place in the wall that has a baseboard to ensure that the clock is hanging on something solid. If the location does not have a board, take the panelling off to install a new one where you want to hang the clock. This is not possible if you have cement walls, but with cement, you can simply use longer screws and fasteners to ensure that the clock stays in place. The wall is less important if you are mounting a floor length clock, such as a grandfather clock, because the mount is just for added stability.
Packing a Pendulum Clock Correctly

If you are mounting a new pendulum clock, then packing it is not an issue. If you are using an old or antique pendulum clock, then you have to carefully stop the movement and pack it safely to avoid damaging it. You can do this by opening the case, stopping the pendulum with your hand to stop the mechanism, and either take it out or pack it in with newspaper or other soft material. When unpacking, you can reverse the process, check to make sure that the crutch is straight, rehang the pendulum, and ensure that nothing inside the case is tangled. Cuckoo clocks are more complex and require more care.
Levelling a Pendulum Clock
The easiest way to mount a pendulum clock is to use the suspension screw on the back. You do have to ensure that the clock is level and directly against the wall for stability. That may mean forcing a thin piece of wood between the backboard and the wall. If you have a large floor clock, then you may also have to sink the carpet, remove trim from against the wall, and otherwise ensure that the clock is completely level. If you intend to screw the case into the wall, then you can also do that for added stability. However, allow the clock to run for two to eight weeks first, to allow it to completely level out before screwing it to the wall. You can pre-drill the holes before you hang the clock so that it is easier to attach to the wall after that period.