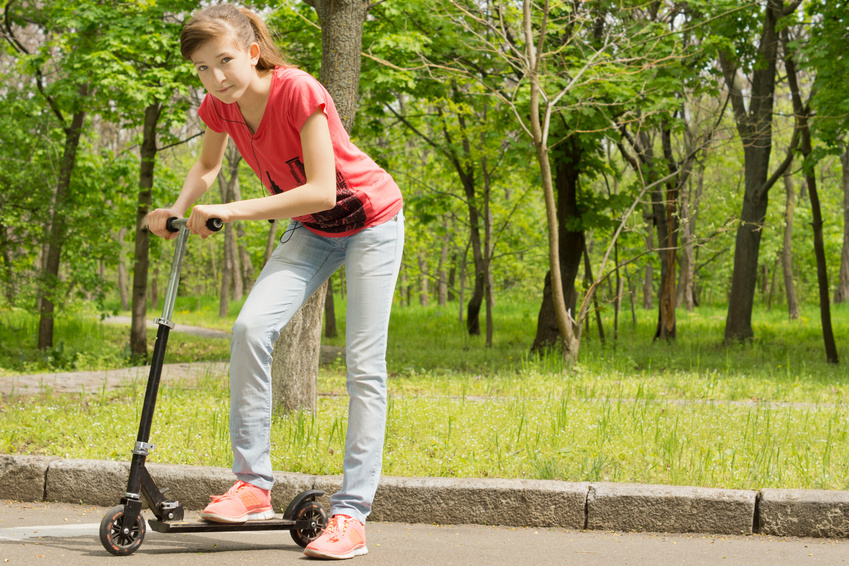 Push scooters or kick scooters offer the fun of a skateboard with the handle control of a bicycle—an ideal combination for those who want a transportation mode other than their two feet. One top brand that produces push scooters is Grit, with a full range of appealing models and options. Learn about what factors you should consider before you buy a Grit push scooter in order to choose a model you will love.
Grit Push Scooters and Deck Width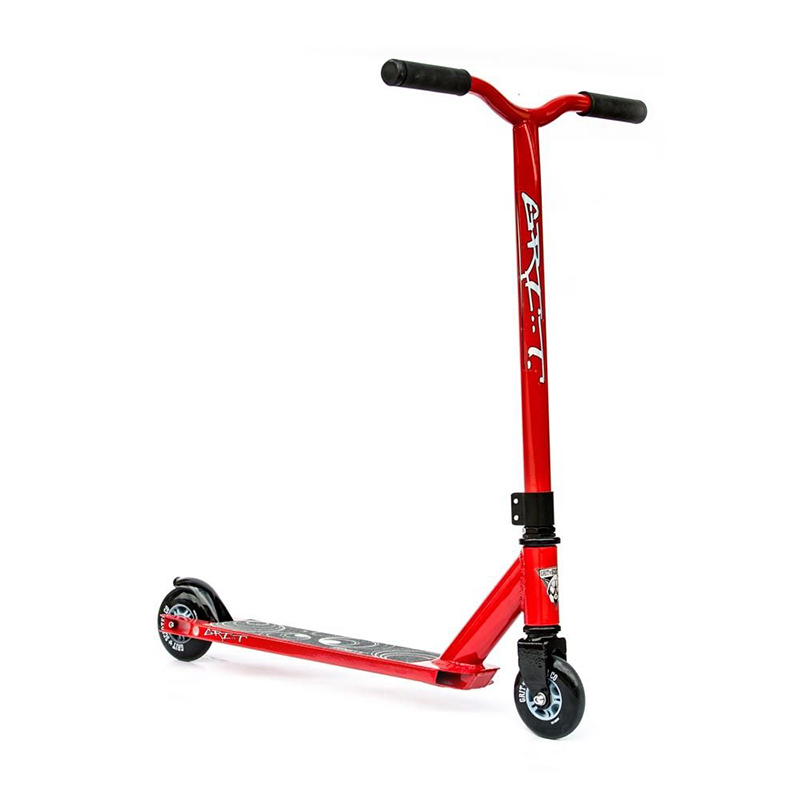 For optimum safety and ideal performance, the design of the scooter must complement the body type of the rider. For example, a narrow scooter deck usually fits a slender, smaller person, such as a petite woman or a child. Tall or broad teens and adults fit better on a Grit scooter with a broader deck. The Extremist, Fluxx, and Elite HIC scooters from Grit all have a deck that is 10.16 cm wide. The Tremor HIC and Invader SCS have decks that are 11 cm wide. The widest model is the Grit Terra A/T, with its deck of 12.7 cm.
Adjustable Handlebars and Secure Grips
The scooter handles must be at a comfortable height for the rider as well, usually about waist level or slightly higher. Some models of push scooters feature adjustable handlebars. The handlebars on all Grit push scooters have a reinforced riser, offering extra support for riders and making the scooter even more durable. With the Grit soft feel grips, riders can enjoy long sessions on the scooter without chafing their palms.
Skill Levels of Grit Push Scooters
Make sure that you accurately gauge the recipient's skill level when you purchase the Grit push scooter. Grit designed the Fluxx and the Extremist models for beginning users or intermediate users. The Elite HIC, Terra A/T, and Tremor HIC models fall into the intermediate/advanced category, while the Invader SCS is only for advanced or expert users. If possible, have the future user test out the available Grit push scooters to see how the handling feels and to check the compatibility of the skill level.
Durability of Fork, Wheels, and Brakes for Grit Push Scooters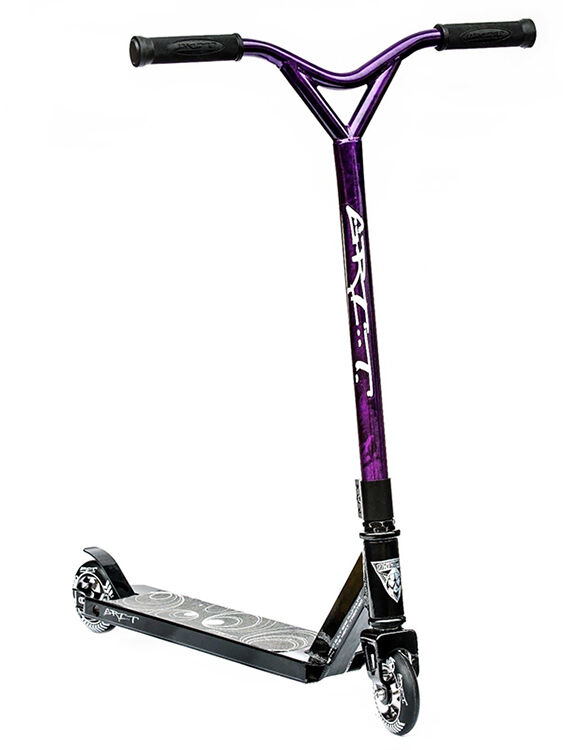 Grit push scooters boast a high-tensile steel threaded fork, which is essential since the fork receives the brunt of the impact during regular riding or tricks. This design, together with the reinforced riser bars and the 31.8 mm alloy triple clamp, makes the Grit scooter one of the top brands for durability. The wheels on Grit scooters come in a few different sizes, including 100 mm, 110 mm, and 200 mm. With an alloy core and a no-rattle design, the wheels make the ride safer and more comfortable. All Grit scooters come with a Flex fender brake as well.