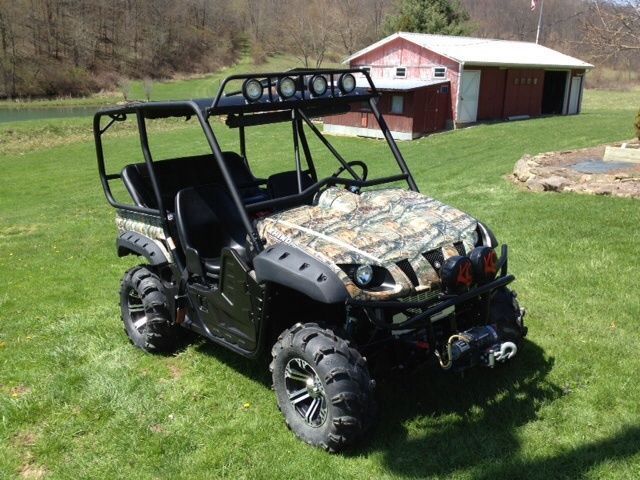 The Yamaha Rhino is an off-road side by side similar to a golf cart, and useful for driving, golfing, and off-roading in most areas. The Rhino is one of the best options for those in search of a durable but affordable off-road buggy. It is also one of the most versatile UTVs ever made because it bridges the gap between ATV and mini-SUV or quad. While no longer available new, the Rhino is still an excellent option for anyone willing to buy a used buggy. When choosing yours, consider its age, engine, and condition.
Year of the Yamaha Rhino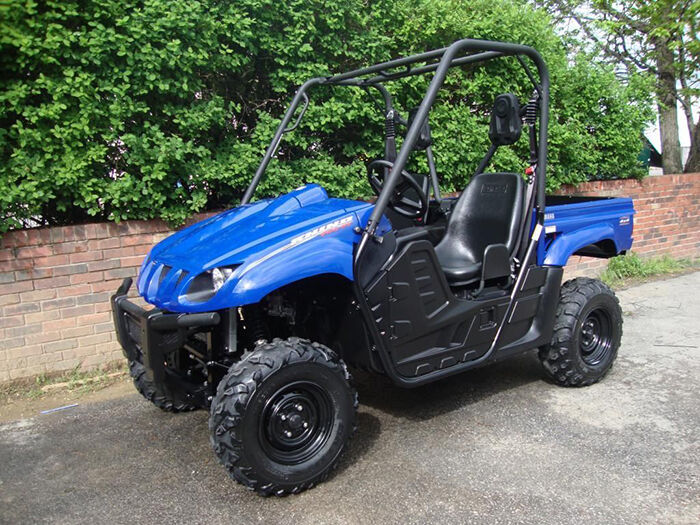 Yamaha manufactured the Rhino from 2004 to 2013. The first Rhino offers almost exactly the same specifications, body, and engine as the last model, so there are only a few minor cosmetic differences between the year models. However, a newer Rhino is likely to be in better condition, but is also usually more expensive. You should choose between them based on your budget and your preferences.
Yamaha Rhino Engine Options
The Yamaha Rhino is available with several different engine options although all of them are petrol. The 2004 to 2011 model is available with a 450 or 650 cc engine, with a carburettor fuel system. The 700 cc model is available from 2008 and onward, and the 450 cc engine is not available in 2011 and later models. All Rhino models have a maximum speed of 61 kilometres per hour, so the engine does not affect the speed, but only the power of the vehicle. If you intend to drive off-road in hilly or muddy areas, or use the Rhino as a utility vehicle to carry supplies at work or haul a trailer, then the more powerful engine is a better option, but if you intend to use your ATV as a golf cart, then it does not matter.
Condition of the Yamaha Rhino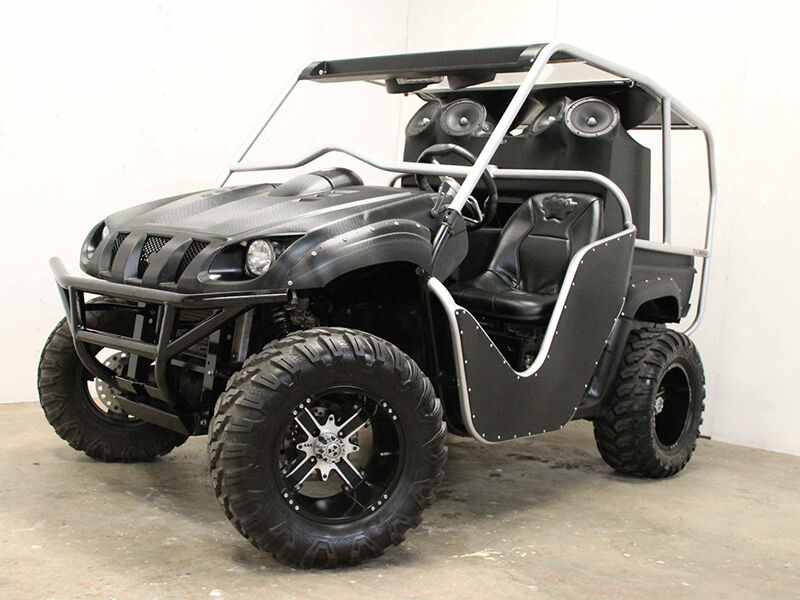 Finally, you have to choose a Rhino ATV based on its condition. The Rhino is very durable, but you can probably expect to see a great deal of cosmetic damage like stains, scratches, and dents, especially on older models. Some of the newer models may be in like new or almost new condition, but will cost more than damaged models. You can also look for a model that is in need of repair, which is considerably cheaper than a working ATV. If your plan is to refit or modify the buggy, then you can get away with choosing a Rhino that is not in perfect condition, because you are replacing parts anyway. However, it is still important to pay attention to the rest of the vehicle.