Oak is a sturdy and durable wood that works well for making furniture as people love its rough texture and open grain. No matter where you live, you need a wardrobe to store away all your clothes, and a traditional oak wardrobe is always a good choice. Learn more about the features of oak and the types of wardrobes available to choose wisely.
Oak Construction
Oak comes in various colours from white to yellow and even reddish-brown. The colour depends on the species of oak. Staining can give the wood other looks in order to match the colour schemes of various bedrooms. Oak is a hard wood and therefore easy to carve with intricate detailing. Rich stain and elegant carvings complement any room, bringing out the natural character of the wood, and you can pick from a range of patterns. Be aware that "oak furniture" may not always refer to solid oak furniture that is entirely from oak. It could be a term for a mixed material of oak in combination with solid hardwood, solid ash, or chipboard with an oak veneer finish. Furniture with a veneer or chipboard finish is not as durable and strong as solid oak furniture is.
Oak Wardrobe Size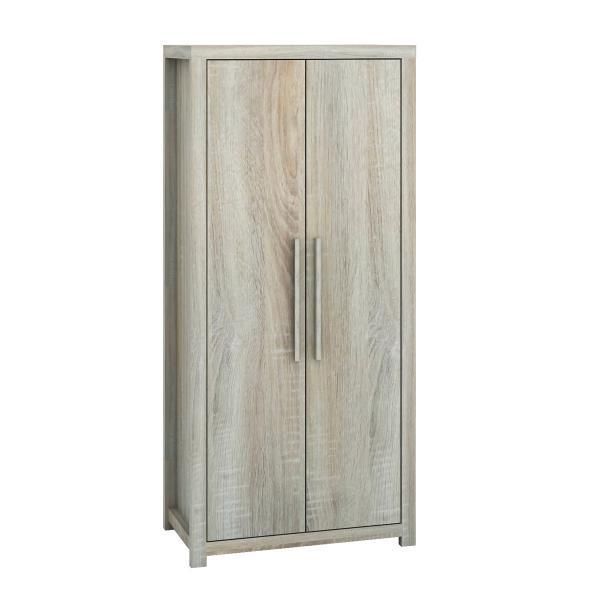 Before you buy an oak wardrobe, decide where you want to position it in your bedroom in order to determine the suitable size. If you have limited space, buy a smaller wardrobe. You should be able to access the wardrobe easily, or at least the drawers and shelves on which you keep items that you need every day. Make sure there is enough room to open the doors or drawers. In terms of size, you should also consider the storage capacity of the wardrobe as well as whether it meets your storage needs.
Oak Wardrobe Self-Assembly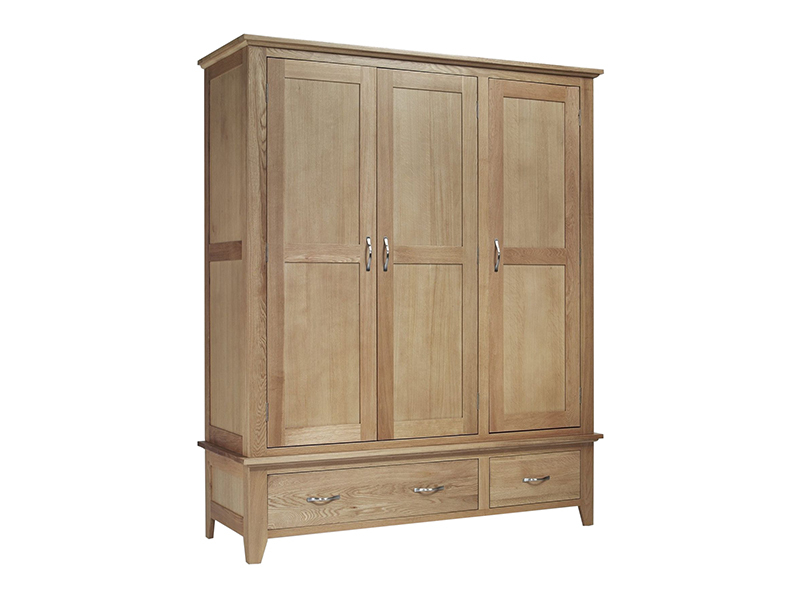 Large wardrobes rarely come in the assembled form and you may need to assemble the furniture at home yourself. This is because larger wardrobes simply may not fit through the door, especially when you have non-standard doorframes. However, the wardrobe could be in two or three parts and require only a little assembly. When looking for an oak wardrobe, consider your capabilities and skills in regards to assembly.
Oak Wardrobe Types
Basic wardrobes are quick solutions that include a frame, a rail, and a shelf at the bottom. Armoires are ornate freestanding wardrobes, but unfortunately, they often do not have internal layouts that you can adjust to meet your needs. A fully customised fitted wardrobe is a closet system that you can adjust according to your room and it provides limitless options.