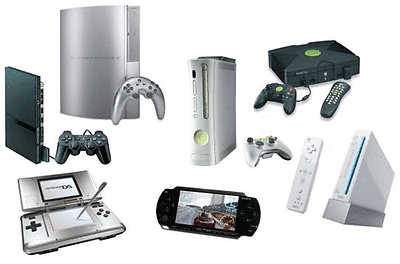 Add a caption
New is best but used can be just as good if you know how!
Used Consoles simple buying guide!
Modern video game consoles can be very expensive and as we all know are a very desirable product for people of all ages!

The problem being do we all have hundreds of pounds to spend on a brand new console every two-three years? well the answer for me is no and i can imagine that applies to many people with young families and the lower end of the income scale.

But help is here!! On Ebay you can grab yourself a bargain as long as you know how,where,who from and how much is a good deal! The search should begin with a rough idea of what your budget is and stick to it! we have a budget for a reason and there is no need to overstretch yourself just to get what you want.

The DO's and DON'Ts!

DO have an idea of the brand new price of the console your after
DO have a budget
DO look thoroughly at what's available with bundles and added extars
DO be prepared to message and ask questions

DON'T impulse buy the first one you see(your likely to get a better deal looking around)
DON'T buy expensive items from brand new sellers
DON'T think because its cheap that its instantly a good deal (research is important)

In general there are a few things to ask and be guaranteed before committing to buy.
The questions to ask!
Why its being sold?
Is it used(how long has it been used), new(ask why its being sold)
or broken(the very cheap consoles are usually sold for cheap for the parts and are not working/unfixable)
Are the warranty seals still valid? (seals that show if the console has been opened or not....if previously repaired these will have been replaced by the manufacturer)
Any Problems? (noisy, struggles reading disks etc...)
What exactly comes with it? (cables, controllers, mic, games)

be sure to ask all these and if the answers are honest and straightforward then its a fairly safe option to commit to buying. You will still have the right to return if it is not exactly as described.....All marks,blemishes and signs of wear should be stated in the listing so if the console you purchase comes with cosmetic damage that was not mentioned then you are in your rights to demand a refund,

This is a simple and basic guide that can apply to any console purchases from Ebay and is a pretty safe methodology to get yourself a good deal.

Just remember the power is yours in deciding what you buy so use it wisely!