Control knobs are an important, but easy to lose, part of household equipment, musical instruments and gear. If you do lose a control knob, you may need to find a replacement. There are thousands of different replacement control knobs available for everything from modern to vintage items, so you can actually replace almost anything, even if it is somewhat rare. Consider the knob's size, fit, colour, and brand in order to buy the right replacement knob for your instrument.
Control Knob Type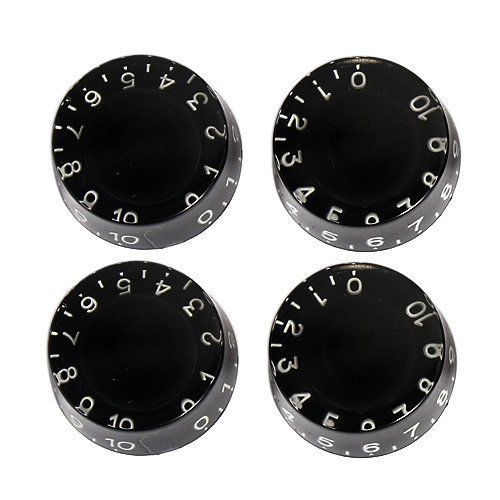 There are several different types of control knobs but the most important factors to pay attention to include the size, the attachment method, and the width of the attachment. Some knobs screw on, others simply press over a small plastic pin. Check the instrument whose knob you lost to see how the new knob has to attach. Pay attention when choosing a knob as some knobs only fit instruments of a specific brand and model. If you have a Gibson Les Paul, looking for Les Paul knobs is an easier way to ensure that the knobs are the right size and style for the guitar. The same theory applies to most other guitar brands.
Control Knob Brand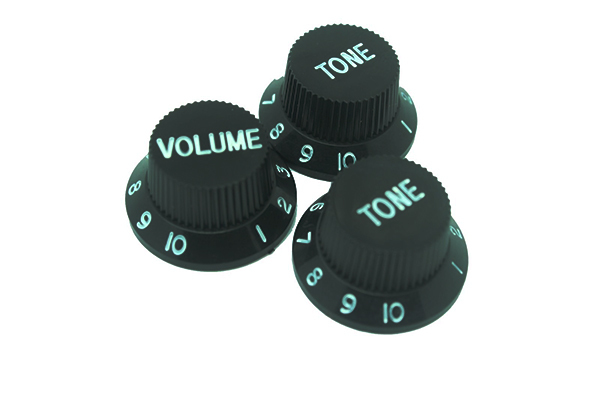 If you want the new control knob to exactly match the previous one, then it is a good idea to buy a knob from the guitar's manufacturer. So, for example, if you are replacing the knob on a Fender Stratocaster and want it to match, you have to look for the original knob made by Fender. If you want a cheaper option for the same guitar, you could also look for a generic option that might not match, but still fits.
Control Knob Material
There are several different options you can choose from when you go to purchase control knobs, but unlike with cookers and hobs, the materials for guitar, amp, stereo, and mixer knobs are mostly cosmetic so you can choose any that you would like. Plastic knobs are the cheapest and most commonly used; metal knobs are very common on guitars and some amps; and ceramic knobs are common on vintage sound equipment.
Control Knob Style
Control knobs come in a variety of different styles and colours but it is usually a good idea to choose a replacement that matches the other knobs and the instrument as closely as possible. This is especially important if the instrument is a guitar rather than a fader or other sound equipment piece. The more visible the knob, the more it should match the original, unless you do not care about the appearance.