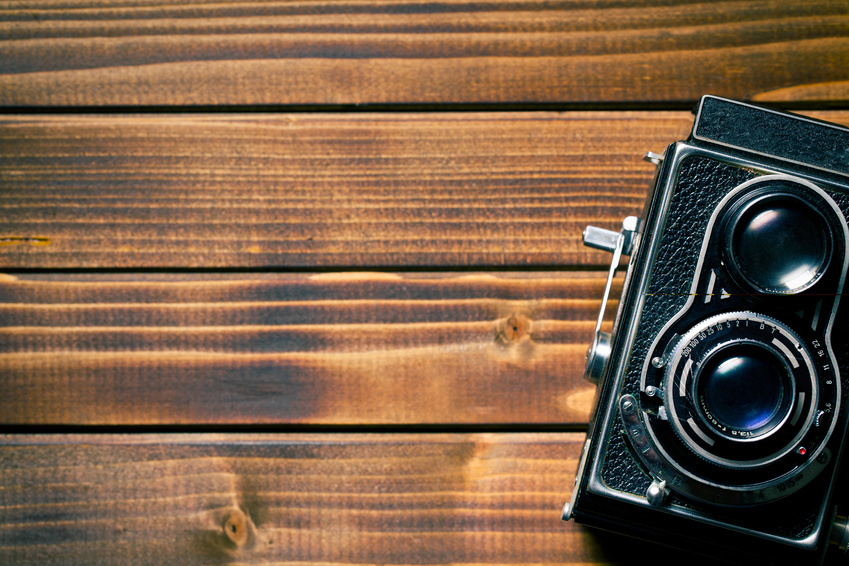 One of the first widely used cameras was the box camera, which dates back to the 19th century when popular photography was born. These vintage cameras are just as their name describes and have all the necessary picture-taking material contained in a box made from wood or plastic. Most of these cameras came mounted on tripods and were not always convenient for handheld use. Conway cameras made their way onto the UK scene in the 1930s and you can learn about them to make the right purchase for your vintage camera collection.
Conway History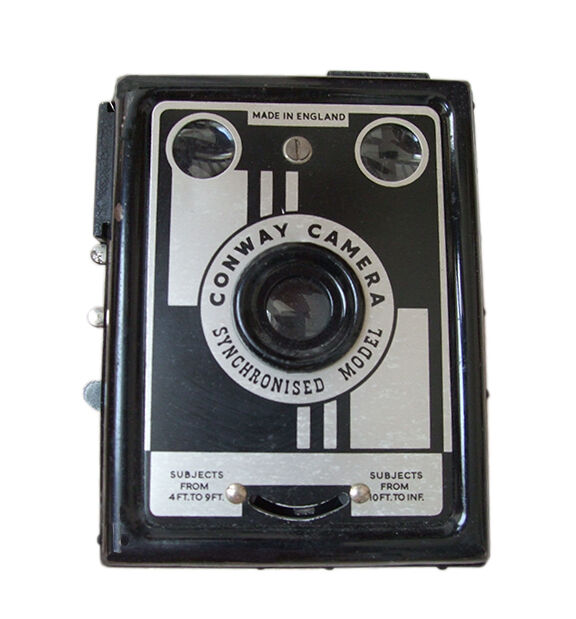 A division of Standard Cameras, Ltd. of Birmingham, England made Conway cameras. From the 1930s until the 1950s, you could find Conway box cameras in a host of British homes, taking family photos and special event photos on a regular basis. Conway cameras were very similar to Coronet cameras, another bargain box camera brand produced by Standard Cameras, and many of their parts are even interchangeable with one another.
The Conway Box Camera Make Up
Housed in a black box, most Conway camera models took 6 by 9 millimetre images on 120 film. The covers over the lens and viewfinder provided shade when taking outdoor pictures in particularly bright sunlight. Some Conway models came with a built in flash for indoor use, but most took external flash cubes as most box cameras of that era did. Due to the box design, they worked best for daytime photography, as even flash cubes and built in flashes could not provide enough light under the nighttime sky. The majority of Conway cameras also had metal boxes, which gave it a bit of added weight for portable photography. They all had varying features inside. For example, the Conway Popular camera offered one shutter speed and a built in timer to delay the shutter. The Popular camera also offered a silver faceplate, which added to its Art Deco style.
Conway Camera Models
Between the 1930s and 1950s, the manufacturer made a number of Conway box camera models for amateur photographer use. They include the Colour Filter Model, the Camera De Luxe Model, the Popular Model, the Synchronised Model, the Super Flash, and the Coronet Conway.
Collecting Conway Box Cameras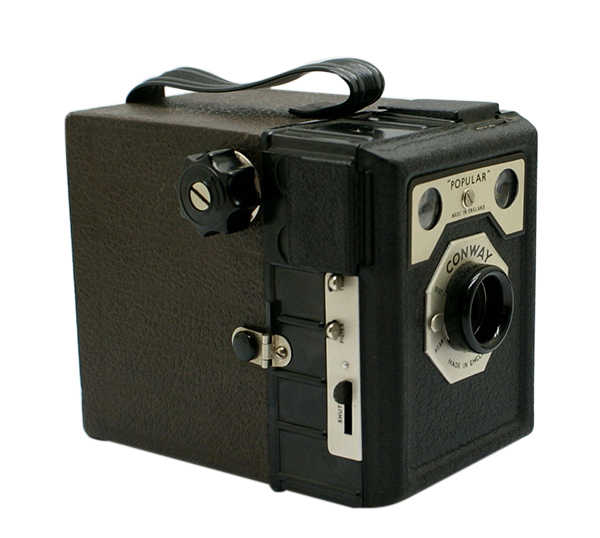 You can add a Conway box camera to your vintage camera collection whether it is in working condition or not. They will not work for the typical photography needs of the modern era, but they make excellent display pieces. Enjoy the geometrical Art Deco design of these cameras and add the original canvas camera bag that held them for a complete picture-perfect display look.