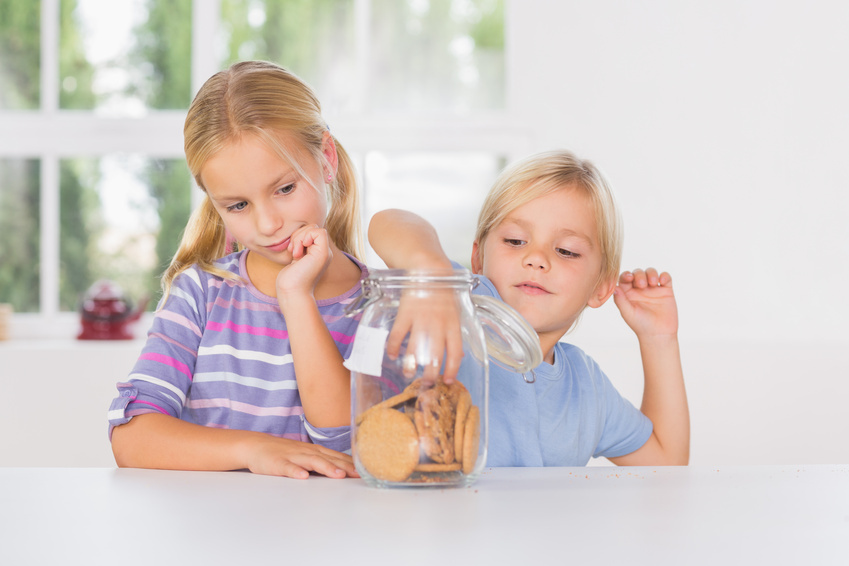 Cookie jars have attained iconic status as collector's items and valuable storage objects. Before companies mass-produced cookies, a biscuit jar was the best place to store and maintain the freshness of the product. Whether you are a collector of traditional biscuit jars, or need a great place to store home baked or purchased biscuits, jars are still a decorative and practical way to keep sweet treats.
Glass Biscuit and Cookie Jars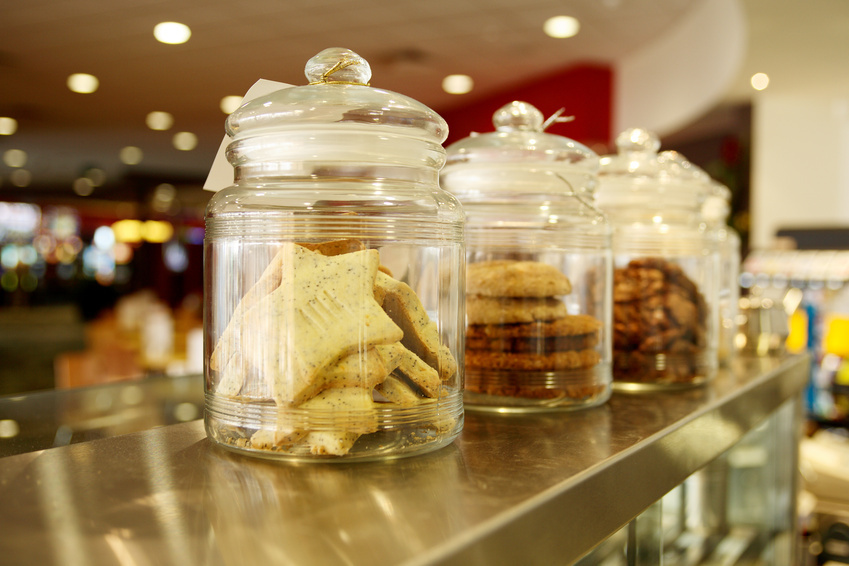 The simple and practical clear glass cookie jar is a good way to display a biscuit jar full of cookies or candies. The contents of the jar can add to the aesthetic charm of a modern kitchen, or blend into a traditional decor with ease. Etched jars, or jars with swirls of colour are charming or can be architectural and sleek. A line of glass jars filled with different treats can be a focal point in an otherwise monochromatic kitchen. Glass is easy to clean and brings a bit of sophistication to any kitchen.
Ceramic Cookie and Biscuit Jars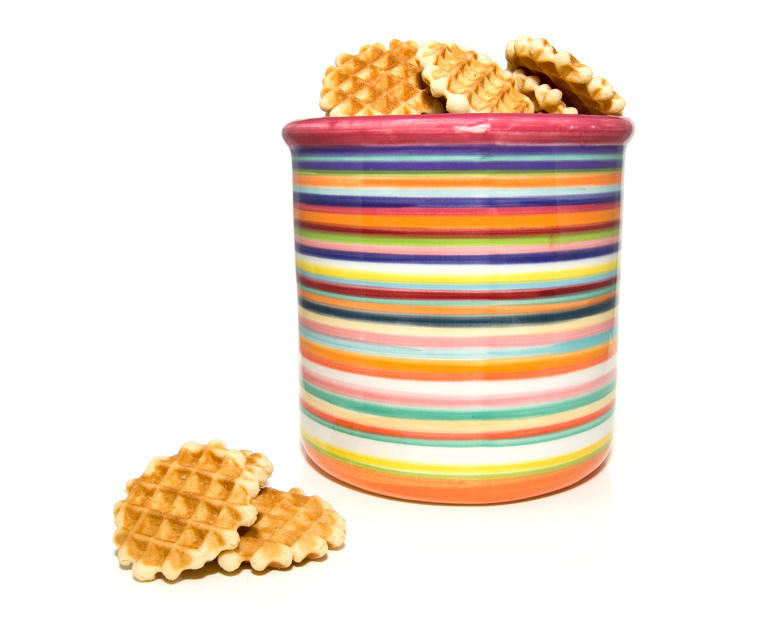 For some, ceramic biscuit jars become the centrepoint of the kitchen. The jar is the objet d'art and the contents are only secondary. Vintage and modern cookie jars, beautiful, decorative, and functional are a brilliant way to dress up any kitchen bench, shelf, or dining table. Whether you like the idea of a perfectly preserved vintage jar, a reproduction, or a new ceramic biscuit jar, it only matters that you like and enjoy owning the storage jar. You can wash ceramic jars in the sink, and some can even go in the dishwasher. Easy to care for and pleasing to the eye, ceramic jars fit any kitchen decor.
Character Cookie Jars
You can find many modern cookie jars with animated characters from film, comics, and television shows. Disney cookie jars with characters are especially popular with those who collect film memorabilia, or just happen to like a certain character. These jars can be ceramic, glass, or plastic and tend to be colourful, reflecting the bright colours of children's films. Plastic cookie jars are quite practical with young children in the home and are easy to clean, while resisting breakage and chipping.
Novelty Cookie and Biscuit Jars
Novelty cookie jars with brightly painted designs, amusing shapes, advertising, and popular cultural icons became popular in the mid-1930's and you can still find them as vintage jars or newly designed and crafted items. Available as tins, in glass, or as ceramic pieces, novelty cookie jars are popular with collectors. When starting or adding to a vintage cookie jar collection, look for limited wear and tear, clean jars free of rust and mould, and popular figures.