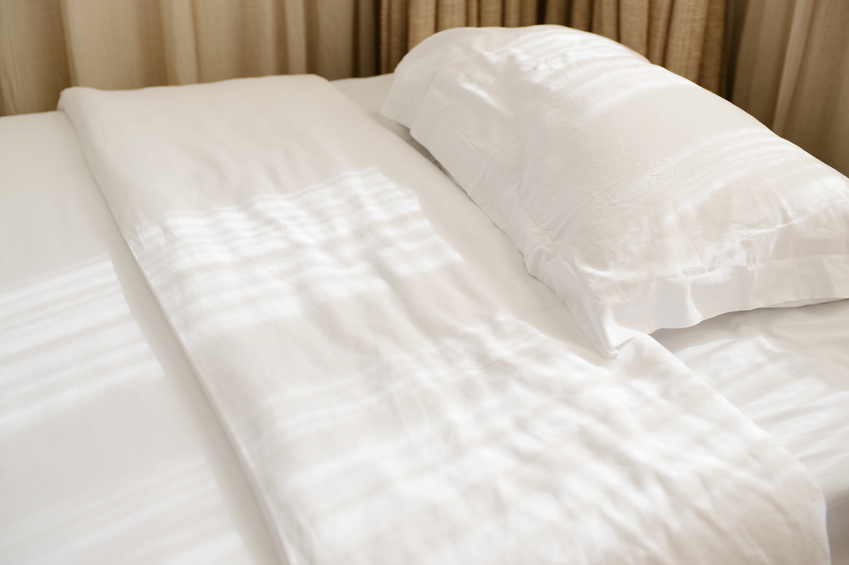 Cotton sheets are renowned for their durability, breathability, and softness. They come in several types, including muslin cotton, combed cotton, supima cotton, and Egyptian cotton. Choosing the best type enhances comfort and helps ensure a good night's sleep.
Thread Count
Thread count refers to the number of horizontal and vertical threads woven into each square inch. As a rule of thumb, the higher the thread count, the softer and longer lasting the cotton sheets will be. Cotton sheets range from 60 to 800 and higher thread counts. For ultimate comfort, avoid thread counts below 180, as these bed sheets are increasingly scratchy and susceptible to pilling. On the other side of the spectrum, Egyptian cotton sheets are considered the best choice for their utmost comfort. Generally speaking, the higher the thread count, the more expensive the cotton sheets.
Fabric Weave
Similar to thread count, the weave of the fabric affects the way the cotton sheets feel. It also determines sheet appearance and longevity. Basic plain weaves are least expensive; these weaves are woven from an equal number of vertical and horizontal yarns. Conversely, percale or upscale plain weaves are durable and have a very fine finish and texture due to their tightness of weave. Still, sateen weaves have more vertical yarns than horizontal, giving the cotton sheets an increasingly soft feel and luxurious look. On the down side, sateen cotton sheets are more susceptible to pilling than other types.
Fibre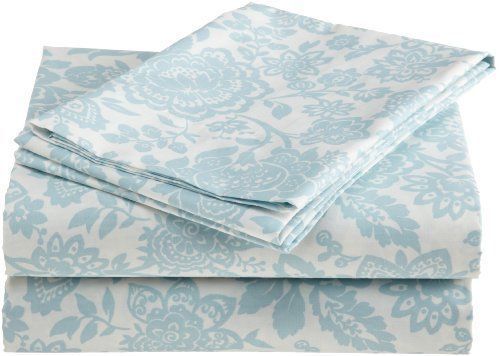 Cotton-polyester blend sheets are wrinkle resistant, durable, and rather inexpensive in comparison to their 100 per cent cotton counterpart. Still, 100 per cent cotton sheets are appreciated for their coolness, low maintenance, and softness of touch. Look for cotton sheets that state "Egyptian long-staple", "Pima", or "Supima"; these high-quality long fibres are highly coveted for their softness and resistance to lint.
Size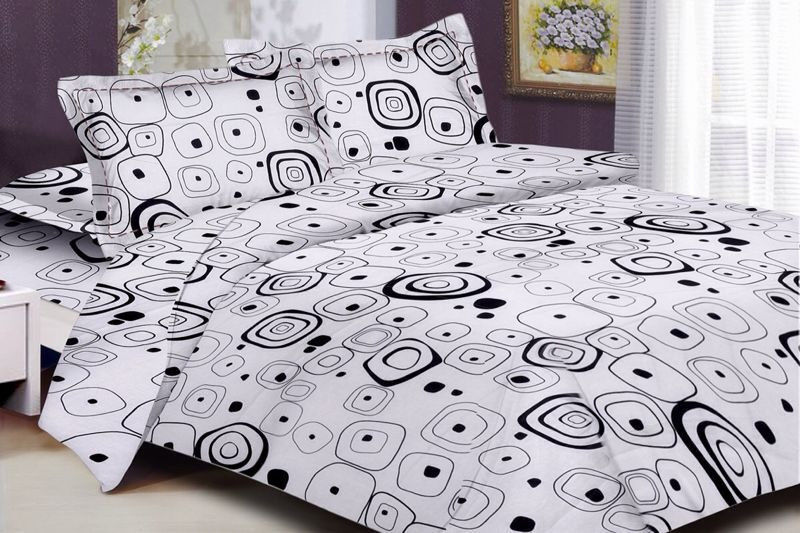 Sizing heavily depends on the size of one's mattress. The use of a mattress topper can also change desired sheet size. If purchasing cotton fitted sheets, look for those with deep pockets to allow for any extra bedding. Whether looking for king or queen size sheets, cotton bed linen can be purchased individually or in a set.
Colours and Patterns
White sheets are amongst the most common. However, coloured or patterned sheets can add aesthetic appeal to the cotton bedding. If choosing a colour other than white, the colour should match or complement the room decor.