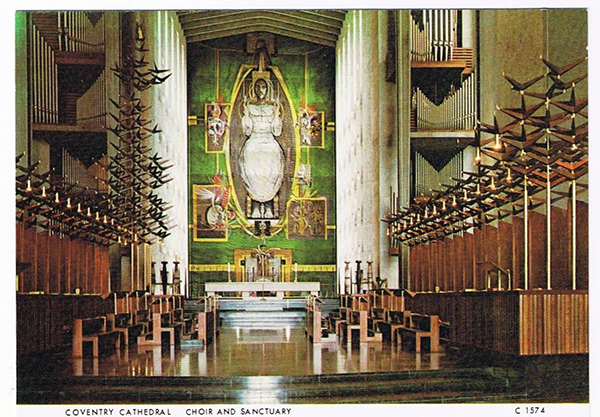 One of the most famous cathedrals in Britain, Coventry Cathedral is also one of the most visited religious sites of the country. Also known as St Michael's Cathedral, it has a history of over six centuries. Whether you love the Coventry Cathedral itself or collect religious memorabilia, multiple types of Coventry Cathedral collectibles are available for purchase. Reading more about Coventry Cathedral memorabilia can help you expand your collection.
Coventry Cathedral Postcards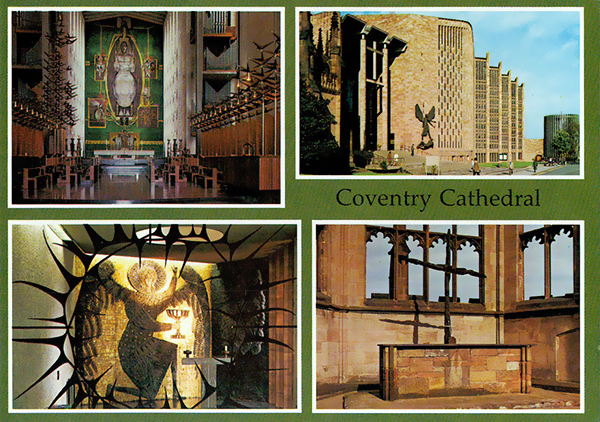 Coventry Cathedral postcards are a popular collectibles because they are available from different historical periods. Depending on your particular interests and preferences, choose from vintage postcards featuring the Cathedral as it looked at the beginning of the century or contemporary postcards illustrating the building's interior or exterior. Some popular images include the Cathedral towers, the mosaic in the Chapel of Christ, the old cathedral ruins, or the choir and the sanctuary. Depending on your preferences, you can choose from unused Coventry Cathedral postcards or for used items featuring postal stamps.
Coventry Cathedral Souvenir Books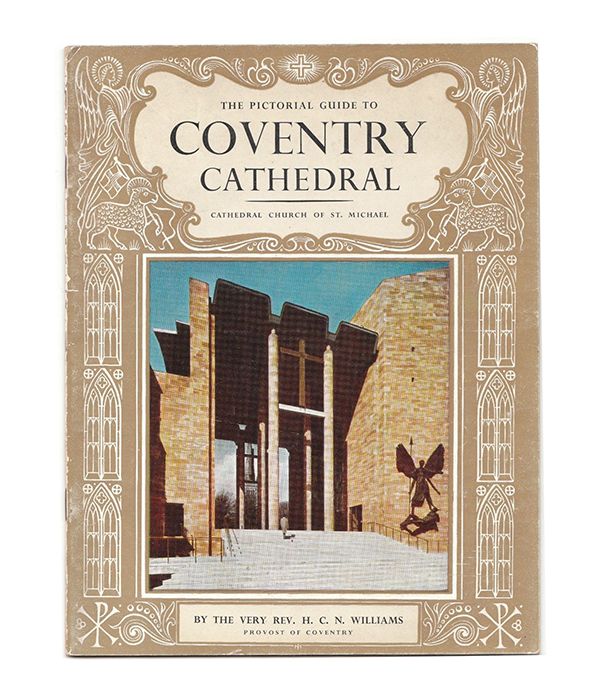 The Coventry Cathedral has been printing souvenir books for decades. Most of these books include selected images of the cathedral, as well as information about the history and architecture of the building. 'The Pictorial Guide to Coventry Cathedral', 'Cathedral Reborn', and 'Phoenix at Coventry: The Building of a Cathedral' are just some of the titles available.
Coventry Cathedral Organ and Choir CDs
With its centuries of history, the choir of the Coventry Cathedral is famous for its Christmas concerts and other types of religious music. There are multiple Coventry Cathedral CDs available for collectors, including 'Kiri Te Kanawa Christmas With Carols From Coventry Cathedral', 'Tangerine Dream – Live at Coventry Cathedral', and 'La Nativite', which includes organ Christian music for Christmas. Celebratory CDs are also available, including the 'Golden Jubilee Organ Celebration by Kerry Beaumont', which celebrates the Golden Jubilee of the Harrison and Harrison organ of the cathedral.
Other Types of Coventry Cathedral Collectibles
There are numerous other types of Coventry Cathedral collectibles available. These include maps of the cathedral from various decades, grip pens and key rings featuring the logo of the Cathedral, lapel pin badges, as well as bookmarks imprinted with the Coventry Cathedral logo. Pocket angels with Bible verses inscribed on them and bookmarks with faith stones are further options for collectors.