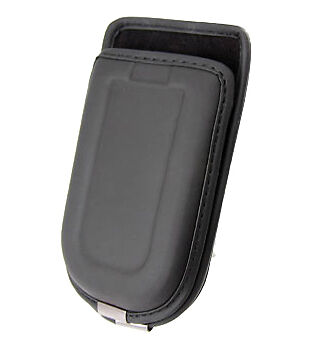 Mobile phone cases come in quite a large range of materials. Some are more popular than others, but one material that is forging ahead in the popularity stakes is neoprene. It has long been used in many industrial applications, but has only made any impression in the phone case manufacturing industry comparatively recently. Within a fairly short time, however, neoprene has proved its worth as well as its popularity among mobile phone owners who want a phone case that not only looks good and feels good, but also provides superior protection for their phone.
About Neoprene
Neoprene is the consumer-friendly name for a form of synthetic rubber called polychloroprene. The term neoprene refers not to a single substance, but to a range of closely related substances that have distinctive properties. These 'neoprenes' can be combined in order to maximise specific qualities that are required for a particular application. For example, in electrical installations, neoprene's electrical-insulation properties are maximised, while for neoprene mobile phone cases, impact resistance is far more important. In other words, the neoprene that is used to make mobile phone cases is formulated to provide the qualities that are most desirable in a mobile phone case.
Properties of Neoprene
As it's a synthetic form of rubber, neoprene is commonly compared with natural rubber to assess its effectiveness. It is superior in several ways to natural rubber, but it's also proving to be superior in many ways to other commonly used mobile phone case materials. The following are some of its more highly-praised qualities.
Impact Absorption
As with real rubber, neoprene has excellent shock-absorbing properties. It will easily protect the phone from falls of six feet or more. The thickness of the neoprene surrounding the phone has to be taken into account too, of course. The thicker the neoprene phone case,, the more impact resistance it will have. Compared with most other materials used in making mobile phone cases, neoprene's impact-resistant properties are notably superior.
Durability
Neoprene is more durable and weather resistant than rubber, which tends to degrade over time as a result of prolonged exposure to direct sunlight, ozone, humidity, and other adverse weather or atmospheric conditions. Neoprene resists these effects, and neoprene mobile phone cases are longer lasting as a result. Neoprene is also tough and can withstand rough handling without losing its shape or other properties.
Chemical Contamination Resistance
Chemical contamination usually comes from handling various domestic cleaning or cooking products and inadvertently transferring them to the phone case just by handling it. Natural rubber can be adversely affected by various contaminants, such as oil and other substances, which can cause the rubber to degrade faster. Neoprene, by contrast, has a better than average resistance to such oil-based or other chemical contamination and is far less likely to degrade as a result of exposure to them.
Water Resistance
Neoprene phone cases have good resistance to water. Note that 'water-resistant' isn't the same as 'waterproof'. The neoprene is waterproof, but, unless it has been specially made for that purpose, a phone case made from neoprene won't be. A good neoprene mobile phone case will protect the phone from splashes and even rain showers in the unlikely event of the phone being left out in one. However, like any other normal phone case or cover, it won't offer any protection to the phone if it's submerged in water.
Fire Resistance
Neoprene is fire resistant. Although this is an essential quality in many neoprene-based products, it's not normally considered a major selling point for neoprene phone cases. Nevertheless, it's a reassuring quality to have. The possibility of an expensive mobile phone being protected from a fire by its neoprene case is enough for many to justify choosing neoprene as the material for their next phone case. However, as with 'water resistance', keep in mind that, 'fire resistant' isn't the same as 'fireproof'.
Superior Grip and Feel
A very important quality of any mobile phone case or cover material is how it feels in the hand. Different materials usually have a different feel, and personal preference obviously plays an important part. Most people, however, agree that some phone case and cover materials, like wool, are warm and comfortable to touch, while others, such as metal, have a colder and more impersonal feel about them. Neoprene scores well in this area. Many owners of neoprene phone cases comment on neoprene's pleasant and reassuringly secure feel. It's not the kind of material that can easily slip through the fingers.
Neoprene Phone Case Availability
Phone cases and covers of all types are available in neoprene. These include pouches,, wallets, flip cases, fitted cases, skins and phone socks.. Whichever type of mobile phone case or cover is required, there are likely to be neoprene versions available. Although neoprene phone cases can be found in a variety of sources from markets to supermarkets, the greatest choice available by far is to be found online. Unfortunately, those selling them online may, and often do, use different terms for the same phone cover type and the same term for different types. If buying online, make sure there is a photo showing clearly the exact type of mobile phone cover or case that is being sold, whether it's described as a case, skin, wallet, pouch or whatever.
Price
Because of its usefulness in a wide variety of industrial applications, neoprene is produced in large quantities, which means that it can be produced relatively cheaply. That, in turn, means that neoprene phone cases, despite their superior qualities, aren't any more expensive than comparable phone cases based on other materials. Put simply, it's an average price for an above-average quality of material. Keep in mind, however, that while neoprene has impressive properties, the quality and price of any particular neoprene phone case will also depend on other factors, such as how well it has been designed and made.
How to Find Neoprene Mobile Phone Cases on eBay
The first step to take in finding neoprene phone cases on eBay is to navigate to eBay UK's home page. Enter the search term "neoprene mobile phone cases" into the search function that eBay provides at the top of the page. In addition to returning an unsorted list of neoprene phone cases and related (but not relevant) items, the categories containing neoprene phone cases are shown on the left-hand side of the page. The top level category is Mobile Phones and Communication and its main subcategory, Mobile Phone & PDA Accessories, is placed directly underneath. Click that subcategory and a further subcategory called Cases & Covers appears. Click that and watch the results change to display a list of neoprene-only phone cases and covers. Note that after clicking Cases & Covers, the categories disappear and are replaced by convenient search filter options. The first option is Type and contains check-boxes for pouches, fitted cases, flip cases and socks. Other characteristics that may be required of any neoprene phone case, such as its colour, price range, compatible phone brand and condition (new or used), can also be selected from the filtering options.
Conclusion
Neoprene has great potential to become the predominant base material for mobile phone cases. Being tough, durable, shock absorbent and resistant to a variety of adverse atmospheric or chemical conditions makes neoprene the obvious choice for phone case manufacturers producing a phone case that is built to last. While nobody can predict with any certainty how phone cases will develop in the future, it's a fairly safe bet that neoprene will continue to impress manufacturers and consumers alike with its superior qualities. Neoprene phone covers are already popular, and their future looks very secure indeed.