We are pleased to be working with Martyn Cox , Gardening Editor for the Mail on Sunday, and author of many books on Small Gardens and Gardening with children. His pride and joy is his "compact" garden in Walthamstow, East London, crammed full of amazing ideas to use any space to the max.
Month by Month, he will guide you through the important things to do - many just a few minutes each, so you will not get tied to your plot. Doing the simple things at the right time will give you bigger and bolder displays, with less effort and larger crops to eat. Follow his step by step advice, and benefit from his years of successful gardening - little shortcuts, secrets and hints!!!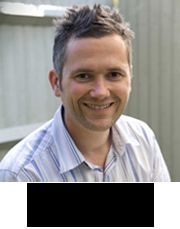 Kitchen garden
Regularly check stored apples and pears, removing any that are rotting.
Check stored potatoes for blight. Consign any that are soft, rotting or discoloured to the dustbin to prevent the fungal disease spreading to healthy spuds.
Pigeons can make a mess of cabbages, sprouts, kale and other brassica crops. Protect them by covering with a sheet of plastic mesh held in place by bamboo canes.
Force chicory to make tender, blanched heads (chicons) for winter salads. Buy plants in pots and cut back growth to leave short stubs. Put a bucket over the top, block out light with stones and put in a frost free place, such as a garage or shed. In several weeks, tender white chicons will have formed. Cut at the base and repeat.
Cut down canes of autumn fruiting raspberries to ground level.
Shore up spring cabbages by drawing up soil around them to steady the developing heads against wind rock.
Prune newly planted blackcurrant bushes by reducing all shoots to one bud from the base of plants.
For an extra early crop of peas next year, sow seeds now in mild areas. Varieties such as 'Meteor' or 'Feltham First' should be spaced 7.5cm apart in the bottom of 22cm wide, 5cm deep flat bottomed trench. Protect sowings over winter and early spring by covering with cloches.
Sow seeds of 'Aquadulce', 'The Sutton' or 'Aquadulce Claudia' broad beans on sheltered, well-drained sites for picking in late spring and early summer. Plant seeds 5cm deep, 22cm apart, in rows.
Trees and shrubs
Now the leaves have almost completely fallen from many deciduous trees, check branches for coral spot, a fungal disease that can be recognised by its raised orange spots. Prevent it spreading by removing infected growth with secateurs and either burning or binning the debris.
Protect newly planted hedges in exposed gardens by surrounding them with windbreak material attached to tree stakes. Remove protection when plants are established next spring.
If you have an exposed garden protect wall shrubs that are not fully hardy, such as callistemon, campsis and clianthus, with sheets of horticultural fleece if frost is forecast.
Use twine to tie in splayed-out branches of upright conifers to prevent snow from breaking or damaging them.
Plant bare rooted roses. Dig a hole that's wide enough for the roots to be spread out and ensure that it's at the right depth by placing a cane across the hole – it should line up with the soil mark on the stem.
Greenhouses and indoor plants
Insulate your greenhouse to keep plants snug over winter. Use a roll of special greenhouse bubble wrapping, cut into pieces and then held in place with plastic clips that fit into the grooves between the glazing bars.
Give houseplants extra care over winter. Reduce watering and stand on trays of gravel to increase humidity. Ensure they are not placed in the way of cold draughts and dead head regularly. Remove dead, dying or diseased leaves as soon as you spot them.
Beds and borders
The stems of many perennials can be left to add interest to the garden over winter, but others will be past their best. Cut back phlox, alchemilla and anemone to near ground level. Hesperis, aconitum and dictamnus should be reduced to 6in tall clumps.
Keep an eye out for annual weeds. Winter may be approaching, but they will still grow if weather is mild.
Perk up patches of dry soil in the garden by digging in plenty of leaf mould to improve its ability to retain water.
Safeguard agapanthus and crinum by piling a loose covering of autumn leaves over the crowns of plants to insulate them from frost and cold.
Most seed heads can be left on perennials to add interest over winter, but cut back those that have faded or collapsed due to wind and rain.
Now's the best time to plant tulips, in a sunny spot, at a depth between two and three times their size. A layer of horticultural grit in the bottom of each hole will prevent rotting.
Ponds
There's no need to shell out on an electric heating device for your pond if you live in a mild area, but if your water freezes over on a regular basis buy a floating heater from a garden centre to help to keep your pond ice free, allowing wildlife to use water for drinking and bathing.
Tender plants
Protect exotic plants from frost. Wedge a handful of straw in the crown of tree ferns and protect the roots of trees and shrubs growing in containers by wrapping a sheet of hessian or bubble wrap around the pot.
Clean up your mower before putting it away for the winter. Put it on its side and remove caked on grass and mud with a stiff brush, washing off any really stubborn bits with soap and water.
General
If you're celebrating Bonfire Night this week, check piles of wood before lighting for any hibernating hedgehogs.
Wallflowers, daisies, myosotis and other recently planted spring bedding may have been loosened by wind. Ensure they are secure by firming them into the soil with your fingers.
Disconnect your hosepipe and place it in a shed or garage to prevent water freezing and splitting the tube.
Pot up rooted cuttings of pelargoniums, fuchsias and other tender perennials taken in the summer.
Excessive moisture can rot alpines, so protect groups of plants by making a shelter from two columns of bricks with a sheet of clear rigid plastic or plastic stretched over the top.
Wash slippery surfaces. Algae, moss and other grime can easily be removed by scrubbing with water and a few drops of specialist cleaner, such as Jeyes Fluid Path, Patio and Drive Cleaner. If you have a large area to tackle, pick up a pressure washer from a machinery hire store.
Make the most of dry spells by painting fences, sheds, arches and wooden garden furniture with preservative.
Cover the compost heap with a piece of old carpet or cardboard to maintain temperatures suitable for the rotting down the material inside.