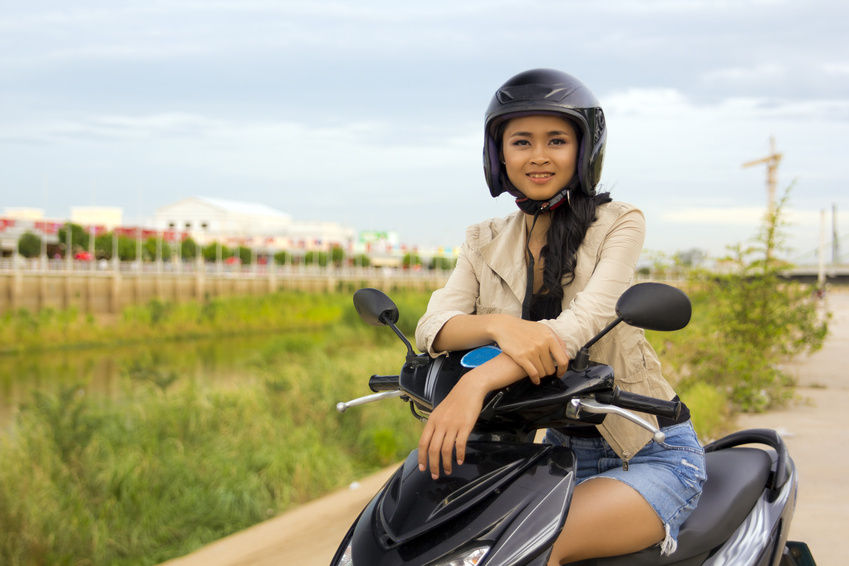 A crash helmet is one of the most important investments you can make when riding any sort of open-air vehicle. A good one can save your life in case of an accident, so you want to take the time to find one that fits you well and offers a good level of protection. Among considerations to keep in mind, size, padding thickness, and the protection rating of the helmet are the ones to not neglect.
Crash Helmet Size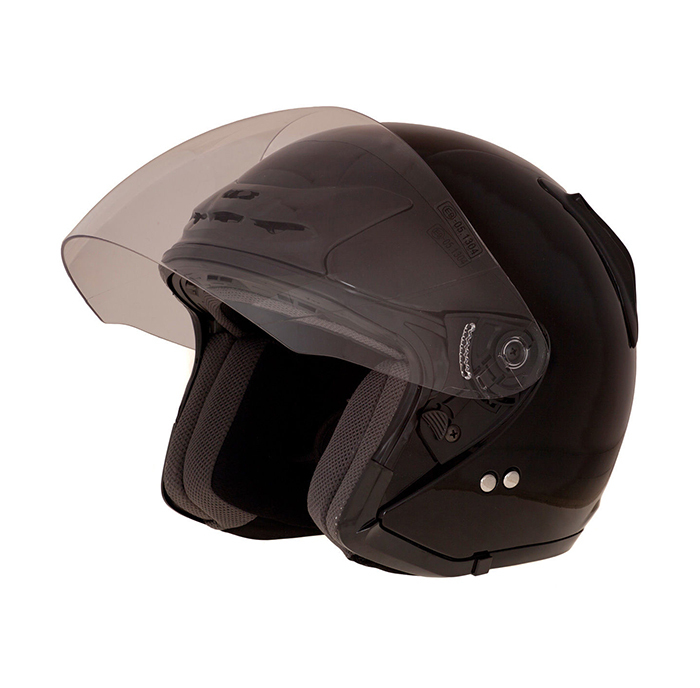 The fit is the most important aspect; a helmet that is too small or too large can do more harm than good. If too loose, then it can cut into your head when you crash, and if it twists to the side, it can hurt your neck. Therefore, make sure that you purchase a suitable size. While basic ones come in small, medium, large, etc., you can also buy crash helmets based on the circumference of your head as well as designs for men, women, or kids. In either case, measure around the head from the widest part of the forehead to choose one. Many manufacturers like Arai offer a very wide range of sizes, such as XXXS to XXL.
Crash Helmet Padding
All motorcycle crash helmets require a certain amount of padding, but some feature differences that make a certain model more comfortable for different users. Consider removable liners, cheek padding, removable skullcap padding, and exchangeable linings. Removable lining is actually more sanitary because you can take it out, wash it, and put it back in, which removes any old sweat or grime that might build up over time.
Crash Helmet Safety Rating
Every crash helmet has a safety rating, although the easiest to find is from SHARP, the Helmet Safety Scheme. Ratings range from one to five stars, with five being the best. While SHARP does not rate every one, they have over 300 in their database, including popular brands like Evo, BMW, Bell, and Aria. All helmets in the UK must meet the British Standard BS 6658:1985 and have the BSI standard kitemark or equivalent.
Crash Helmet Types and Coverage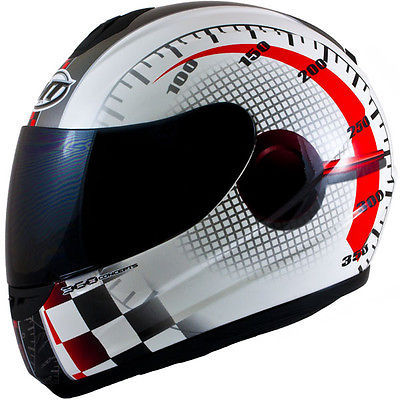 A standard all-purpose model might include head coverage and nothing more. A good quality motorcycle or motorbike helmet usually includes a fibreglass faceplate to keep your face safe during a crash. Open-face crash helmets, visors, metal grates, and chin guards are other popular types of coverage. For motorcycle riders, a full-face crash helmet with a visor is the best way to go, because it prevents facial injuries, and therefore some brain injuries as well.