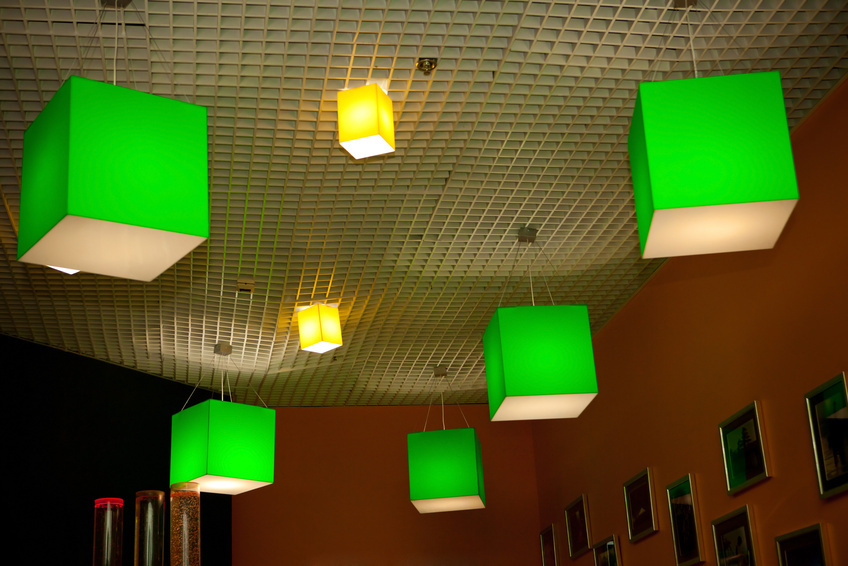 The first candle ceiling lights appeared during the 1300's and with them came the first ceiling light shades. Originally installed to protect the burning candle light, these guards became purely decorative after everything became electric. Experimenting with different types, styles, and materials can produce interesting effects to liven up the atmosphere in any room.
Creative Modern Options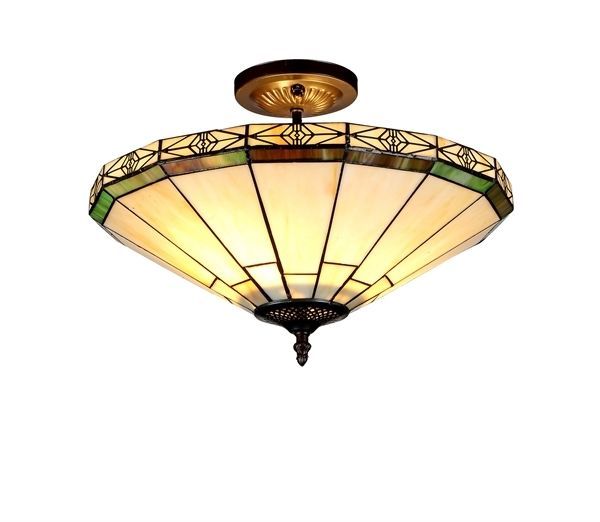 One of the many modern ceiling light shades fit well with modern or contemporary home décors. Metal and glass commonly feature in their designs. Those looking for something simple can choose the minimalistic approach. Usually cast from brushed aluminium, these options are often in combination with clear glass. Minimalistic ceiling lampshades provide excellent lighting. For instance, drum shades create equal direct and ambient light within a room. Adding colour is also a possibility. Modern coloured glass allows all sorts of vibrant colours, and printed models with various novelty themes can transform the feel of any room. Depending on preference, light shades can add nice city skyline imagery to a room, or a relaxing nautical theme, or other unique atmospheres.
Creative Retro and Vintage Options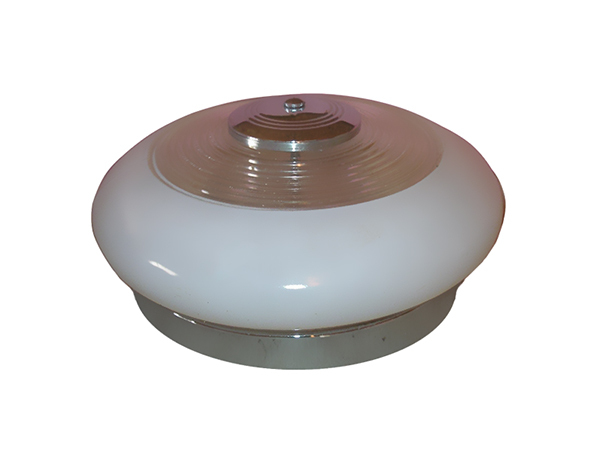 A retro ceiling light shade takes a room back a couple of decades and ups the nostalgia. Consider a metal glossy shade, as it has a very simple design and proves easy to clean. Otherwise, a crochet ceiling light shade or a polka dot model fit a retro theme just as well. They provide better ambient light, while the standard metal ones are better for reading. In addition, vintage options truly transport a room to the past. The list of vintage light shades even includes beautiful crystal chandeliers. Moreover, pendant ceiling lampshades can also create unique light effects, considering the various shapes, such as birdcages, trees, and lanterns, that they come in. Original vintage pieces can demand a high price, but going for retro and imitations saves cost without sacrificing on decor possibilities.
Creative Children's Options
Glass, plastic, and paper ceiling light shades in various printed designs can liven up a kid's room. Marvel comic options are quite common, and buyers can find all sorts of cartoon-inspired designs. A bedroom ceiling light shade reflecting the child's interests make for a good choice. Focus on designs that resist damage like giant wicker balls and pendant ceiling light shades. Keep in mind that plastic and paper are lighter and pose less of a danger if a child manages to knock them off the ceiling.