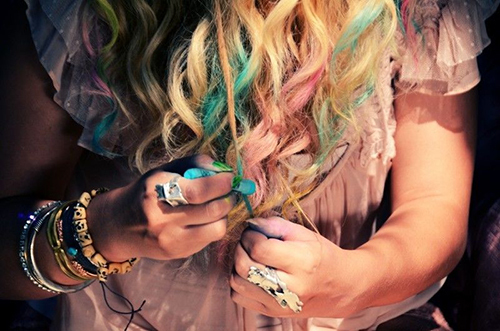 Chalk colouring is a good alternative for those who do not want to dye their hair permanently. Dyeing with chalk does not damage the hair, and it comes off with just one shampooing. In addition, the many chalk colours allow users to experiment and express their creativity. With a little know-how and a few pieces of hair chalk, anyone can try out their artistic side.
Finding the Right Chalk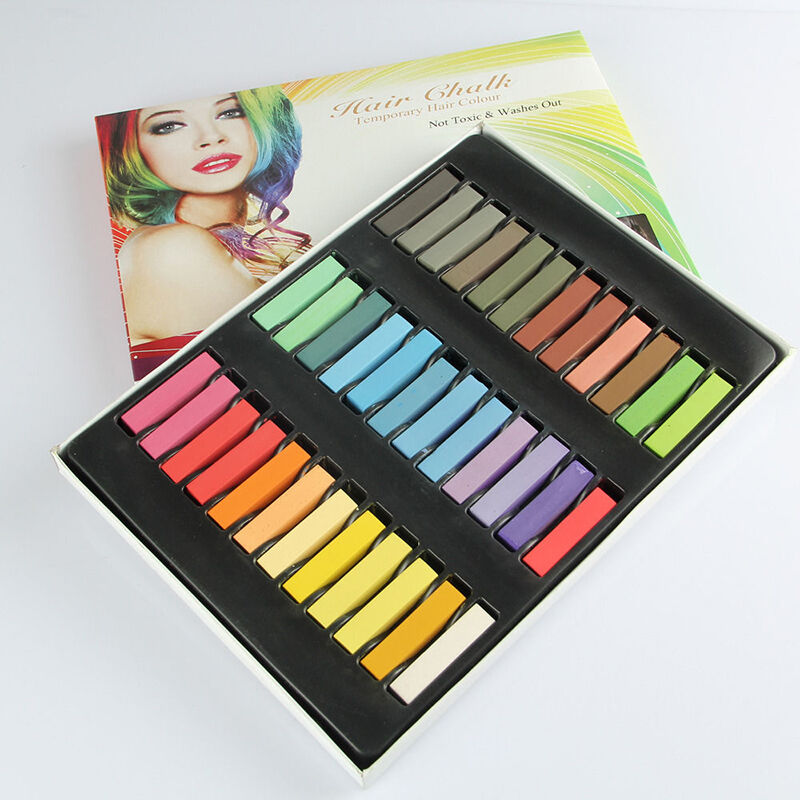 Soft chalk pastels provide best results, so buy at least two pieces. A large soft pastel set may even provide several different shades of the same colour, which can help users find the right one for their hair colour. Oil-based artist chalk gives similar results, but it is harder to remove and can stain clothing. Moreover, avoid using sidewalk chalk. It is too dusty and can easily rub off onto anything it touches.
Matching Colours
Creativity has no limits, but some simple rules can help users choose a temporary hair colour. Light hair allows a wider range of colours, and neon colours usually suit both light and dark hair. However, dark-haired individuals should mostly stick to light colours, as a dark shade might not be noticeable at all. The simple dyeing process allows for as much experimentation as needed. Consider purchasing a hair chalk set; it may contain 12, 24 or even 48 pieces, thereby allowing for many options and combinations.
Dip Dyeing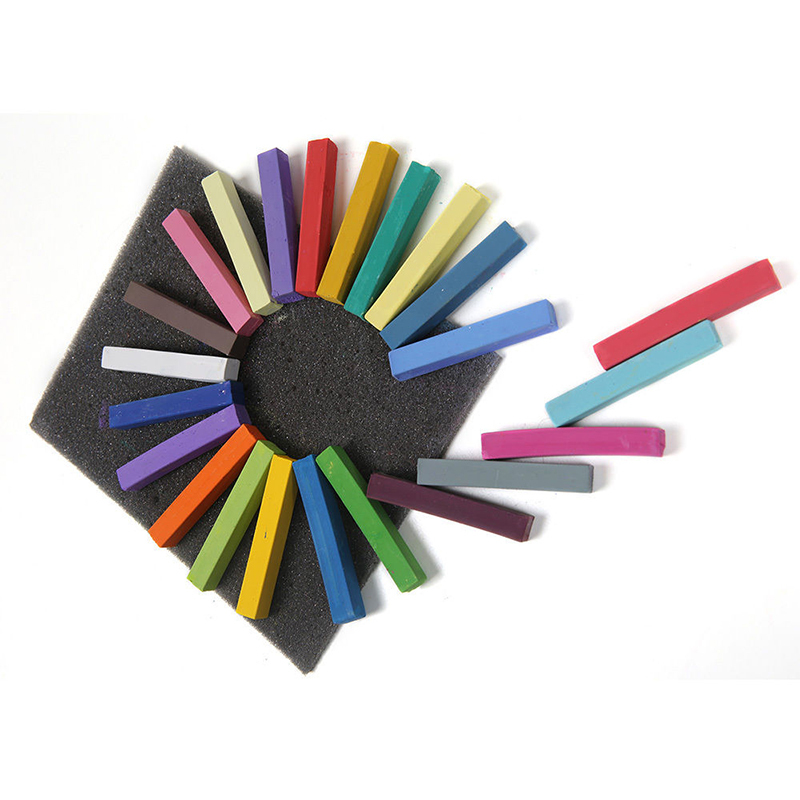 Colouring only the tips gives hairs a dip-dyed effect and does not require any accessories. Start by styling your hair, as combing or brushing afterwards would only be counterproductive. Take a piece of chalk in the preferred colour and soak the tip in water. Doing so softens it and eases the transfer onto hair. Focussing on one strand of hair at a time, rub it with the wet chalk tip until you get the desired effect. You can do this on dry hair, but dipping the tips in lukewarm water first aids the colouring process. Using a flat iron makes the chalk effect last longer, as the heat locks it onto the hair, but do not use a hair dryer; it blows off most of the chalk before the hair is even dry.
Streaks and All-over Dyeing
For streaks, use one colour top to bottom or two different ones that meet in the middle. A paintbrush can be of big help for multiple streaks. Dissolve chalk in a small plastic container, such as a pillbox, and use it to paint your hair. This method also works well for all over dyeing. Consider various colour combinations, using similar shades for colour gradients or to create high and low lights, or create a rainbow effect. Keep in mind that you can also mix hair pastels to create new shades.