Not only do fleece blankets keep you snuggly warm on a cold night, they can make a versatile and inexpensive addition to your craft supplies. With a little imagination and minimal crafting skill, you can get creative and turn your fleece blankets into fun and useful items. Getting some ideas for some of the creative uses for a fleece blanket gets your own creative juices flowing and allows you to put your own spin on these ideas to make unique and personal items.
Fleece Blanket Tug Toy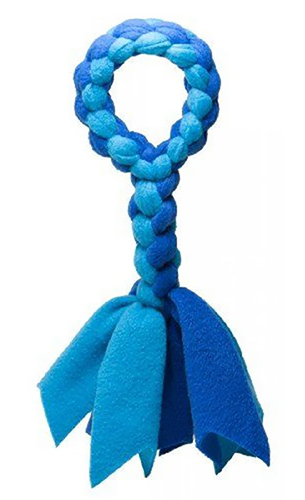 With a small amount of time, a fleece blanket, and some fabric scissors, you can save money and keep you dog amused and stimulated with a fleece blanket tug toy. There is no need to buy high-end, expensive dog toys. Instead, you simply cut a fleece blanket into 3 to 5 cm wide strips. You require nine long strips. Tie a knot with all nine strips at one end. Divide the strips into three sections of three strips. Braid each section and secure the end of each section with an elastic band. This leaves you with three braided sections. Take these braided sections and braid them together, then knot the end to secure. Make sure each individual braid and the large final braid is very tight to make the toy more durable. You then have a robust tug, chew, and fetch toy.
Fleece Blanket Dog Coat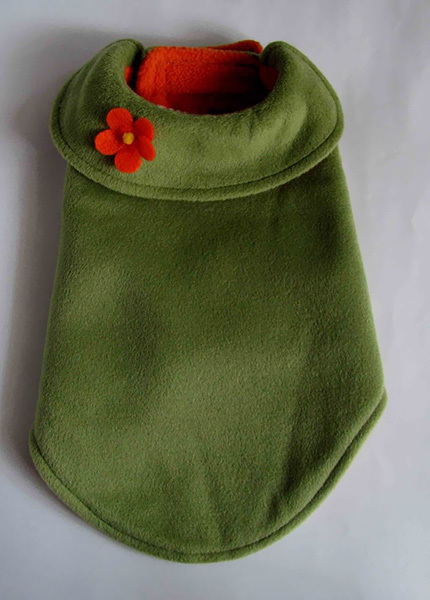 Measure your dog from the base of the neck to the base of the tail, and measure around the girth, just behind the front legs, around the circumference of the chest and body. Use chalk to draw the outline of the coat onto the fleece blanket. It should be 3 cm shorter than the length of your dog, and should be three-fourths of the girth. Outline a separate strip of fabric, measuring one-third of the girth of the dog in length, and roughly 5 cm wide. Cut out these sections and stitch ribbon around the edge for a professional finish. Attach one end of the strip to the slightly forward of the centre point. Attach Velcro to the other end of the strip, and the other half of the Velcro tab to the corresponding point on the opposite side of the coat.
Fleece Blanket No-Sew Cushion
For a quick, creative addition to your home, create a no-sew fleece cushion. Cut out two pieces of fleece in the desired cushion shape, at least 15 cm larger than your cushion pad. Cut 7.5 cm square notches from all four corners. Put the two pieces together and use fabric scissors or a rotary cutter to slice straight 2 cm wide, 7.5 cm deep cuts all around the edges. Then simply tie each pair of strips together to secure the edges and create a knotted fringe. Before closing the fourth section, insert your cushion, then tie up the fourth edge.