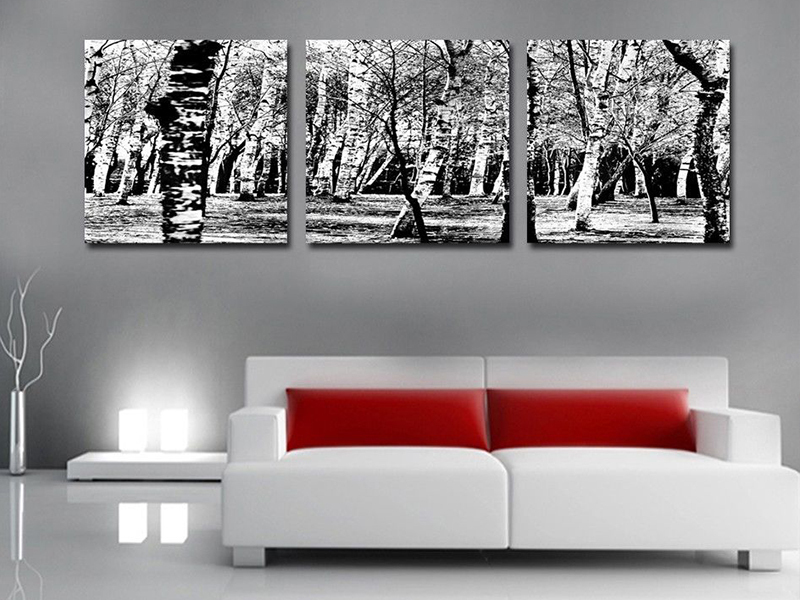 Black and white canvas prints add contrast and dimension to any space. Considered a timeless classic, this style of photography—commonly used within the realm of interior design—places a greater emphasis on composition, lighting, perspective, and subject.
Photosplitting
Photosplitting involves taking one image and creating a canvas grouping. Consider photo splitting a black and white print above your headboard to add uniqueness, depth, and character to the walls without disrupting the colour scheme of the bedroom. Easy to incorporate, the canvas print also helps bring up light accent colours, such as red, green, and yellow. Moreover, consider whether you prefer a three or four panel black and white canvas print. Be sure to take into account the size of the black and white canvas wall art to ensure it comfortably fits within your bedroom constraints. Generally speaking, photo splits are measured according to the size the panels would make if they were placed adjacent to each other. However, when hung, it is best to leave 5 to 7 cm of space between each panel, so do not forget to account for this. Photosplitting works best with large canvas wall art.
Mix and Match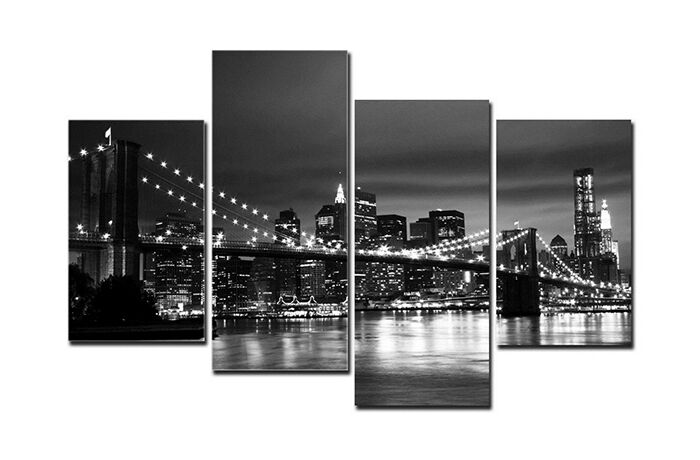 Consider creating a wall display with multiple black and white canvas prints, each of varying dimensions; this brings contrast to any room. You can purchase each photograph as a separate, or opt for a set that comes with three, five, or even seven prints. To help showcase the wall art and decrease glare, use rail or track lighting.
Floating Shelves
Decorate floating shelves or the top of bookcases with black and white canvas wall art. Not only does this eliminate wall damage caused by hanging photographs, but it also serves to transform your interior space in a matter of minutes. With this route, it is important to keep in mind sizing; this technique works best with smaller black and white canvas prints no larger than 20 by 25 cm.
Living Room Decor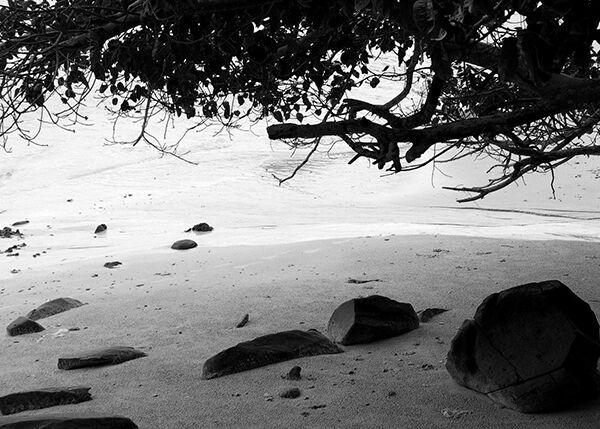 Unlike traditional prints, canvas pictures do not require framing. Thus, they prove an excellent alternative. Hang several black and white canvas prints of equal sizing above your couch, or add dimension to a staircase with different sized prints. For a uniform look, keep the subject matter of the prints the same. Canvas wall art flowers, scenic views, or family photos all make excellent choices. A black and white canvas print with a favourite quote can fill the empty void of a small space while bringing with it an element of family unity.