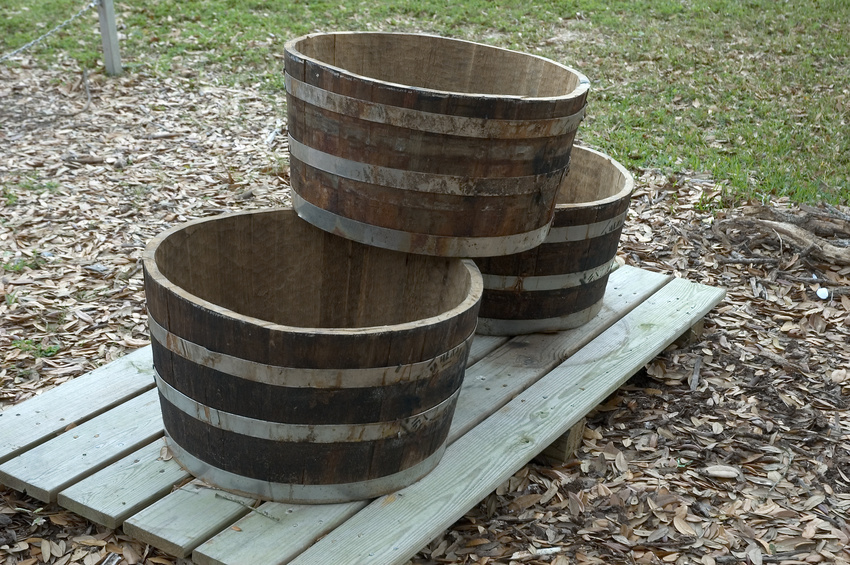 There are many creative ways to convert a used half barrel into a work of art or functional household treasure. Traditionally used to store wine, these half barrels come in a wide array of sizes, colours, and materials, making them well suited for many new uses.
Dog House
Consider converting your half wine barrel into a dog house. Simply cushion the bottom with a dog bed, comforter, or old blankets. To help ease your dog in and out of their new home, cut out a side section of the barrel for easy entering and exiting.
Planter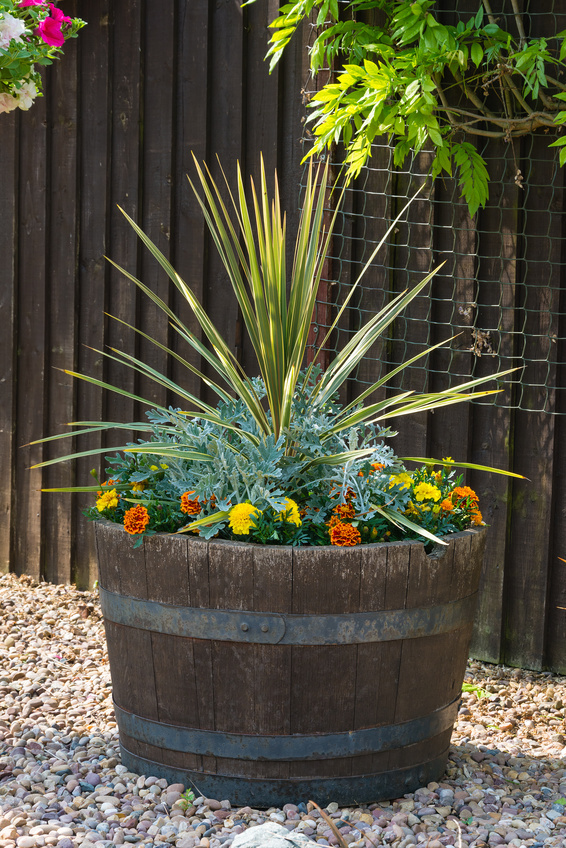 Half barrels make for great outdoor decorative planters. Both weather resistant and durable, wooden barrel planters enhance your landscape layout. When shopping, consider whether the barrel has been horizontally or vertically cut. For a horizontally cut wooden half barrel planter, take into account its height; these barrels prove more popular for planter applications. Remember to place a layer of stone or gravel at the bottom before filling with soil to help with water drainage. Of course, leave enough room for the actual plants. For vertically cut barrels, often referred to as wooden trough planters, take into account wood type and colour. Look for half barrels made of solid wood, such as oak. These wooden barrels vary in colour from light beige to dark brown. To change the colour, paint or stain the wooden garden barrel according to personal taste.
Coffee Table
Simply fill the inside of the large wooden barrel with straw before covering it with a rounded piece of glass. For the best look, the diameter of the glass should be slightly larger than that of the half barrel. Consider decorating the table top with candles and a vase of flowers in a colour complementary to that of the wood.
Ice Cooler
To create an ice cooler, simply fill the half barrel with ice and a variety of drinks. This homemade cooler looks great and is likely to be a hit at your next pool party or backyard barbeque. For a unique touch, consider carving your family name into the wood barrel's side.
Wine Rack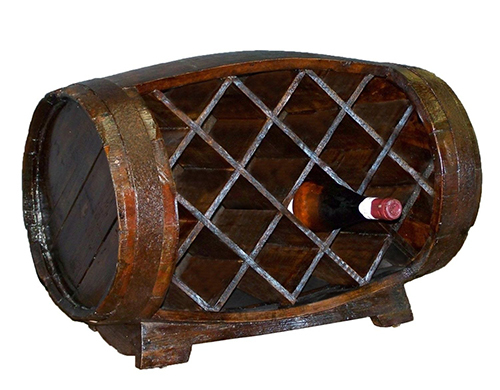 Consider turning the half barrel into a stylish wine rack. One simple approach is to insert a circular pane of wood into the half barrel; the diameter of the wood slab should be slightly smaller than that of the barrel. Next, cut circular holes into the wood slab; each hole should be just large enough to house a bottle of wine comfortably. Finally, mount the half barrel to the wall—a perfect idea for any wine cellar or outdoor wine bar.