Those tiny tea lights of yours look beautiful in their glass votives, decorating your tables and mantels. However, to go beyond conventional options, try a more inventive use for tea lights. Whether a fan of arts and crafts, power tools, or the simple way, you can employ new creative ways to use tea lights and transform the ambiance of any room or setting.

Make Your Own Votive Holders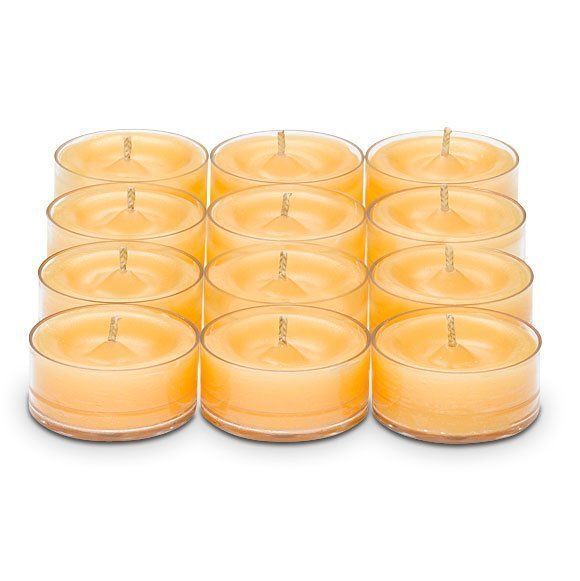 Repurpose and upcycle craft supplies and objects around your home to make custom votive holders. A simple option is to punch a pattern in a tin can, paint as desired, and drop in a tea light. You can also turn wine glasses into tea light candle holders: Drop the candle in and wrap some tissue paper around the glass to create a "lampshade". You could also cut the bottom off a wine bottle, or even cut a large hole in the body of the bottle, and place the tea light inside as a lamp. For something fresh or festive, stick tea lights in dyed eggshells as well as hollowed out gourds, lemons, or apples.


Floating Tea Lights

Create an ethereal look by hanging some tea lights in the air. Floating tea lights work well for small and large scale decoration. Fill a bowl with water, set the candle on a miniature tart pan, and add flowers, aromatics, or other decoration if desired. You can also use tea lights outdoors. Fill large planters or metal buckets with water and add several tea lights. Decorate as much or as little as you like.


Hanging Tea Lights
For hanging lights, wrap heavy-gauge wire around standard glass votives—bell shapes or flares work best. You can even use some heavy-duty ribbon. Add handles from wire and hang wherever you need a bit of whimsy, such as tree branches, the ceiling, and support beams.

Light a Pathway

A perfect idea for a night-time event is using tea lights to light a path on the beach or in the garden. Set them in paper gift bags, either coloured or punched with lacy patterns. You may want to use electronic tea lights for this option for safety reasons. You can also fill mason jars with candles and set them out. Again, coloured options add a bit of whimsy. You can either cover them with tissue paper and a sealant, such as Mod Podge, or swirl the jars with acrylic paint.