Well-known for its line of high-quality oral care products such as toothpaste and mouthwash, Crest also produces a variety of excellent toothbrushes. The basics for choosing a Crest toothbrush are essentially the same as those for selecting a toothbrush from any other brand. Examine the different kinds of Crest toothbrushes to find the one that best suits your teeth and your oral care routine.
Choose a Small Toothbrush Head
Most people find that a small toothbrush head offers optimal comfort during brushing. Make sure that the toothbrush includes a narrow part with longer bristles, preferably at the tip, so that you have even more flexibility for those hard-to-reach areas. Crest releases its toothbrushes under the Oral-B brand, and nearly every Oral-B toothbrush features a small head.
Select a Crest Toothbrush with Soft Bristles
Manual toothbrushes generally come with soft, medium, or hard bristles. You may think that the hard bristles do a more thorough job of cleaning. However, they can actually be very harsh on your teeth and gums. Crest emphasises soft bristles as ideal for your oral health. The soft bristles are just as effective and provide gentler care. Replace the toothbrush when the bristles start to bend and fray, or buy a new one at least every three months.
Opt for a Crest Toothbrush with Comfortable Grip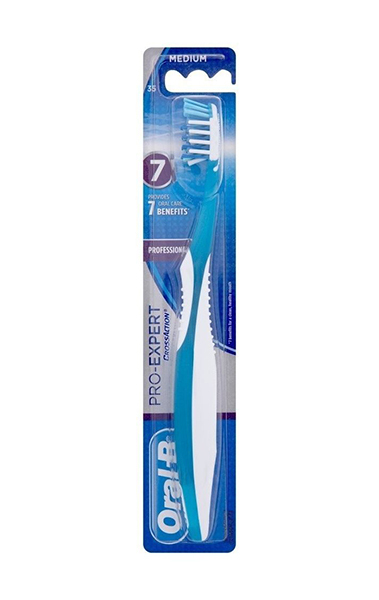 Choose a toothbrush with a shape that fits comfortably in your hand. Most Crest toothbrushes have a contoured design and textured panels to help you maintain a firm grip on the toothbrush even during rapid brushing sessions. Toothpaste, bacteria, and grime can build up on your toothbrush handle, so be sure to clean it periodically with water and a little soap.
Explore the Varieties of Crest Toothbrushes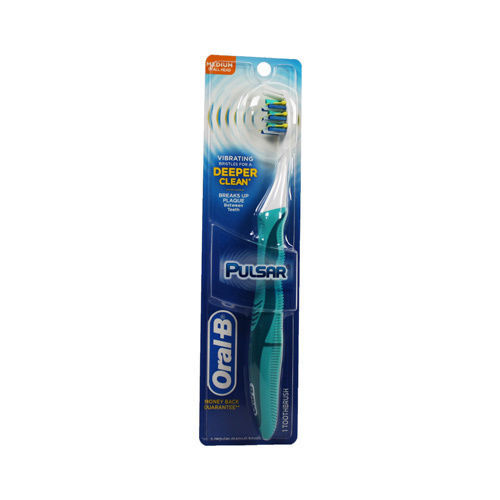 Crest develops several different shapes and sizes of toothbrush, each one intended to provide thorough, complete care for the mouth and teeth. Crest includes multi-angled bristle patterns in many of its Oral-B brushes. The bristle patterns work together to free build-up and plaque from every surface of each tooth. Crest also produces battery-operated Oral-B pulsar toothbrushes in versions for both children and adults. With the mild vibration, the toothbrush becomes even more effective at lifting plaque, loosening food residue, and scouring away stains. If you have sensitive gums and teeth, try the Oral B Pro-Health Gentle Clean Toothbrush from Crest. The brush head feature super soft bristles, with extra flexibility and mobility so that they bend and softly sweep across the gum line.