Solid state drives (SSD) are drives with no mechanical parts, meaning that they are more robust than standard disc drives. Crucial makes high-quality, durable solid state drives that boast fast read and write speeds with a low number of data errors. Crucial solid state drives are available in a range of capacities. Knowing what to look for when buying Crucial solid state drives ensures you purchase a model that meets your data storage and system performance needs.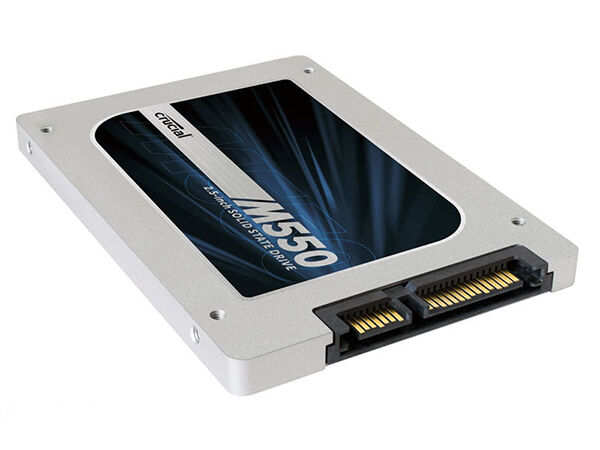 The Crucial solid state M550 is available in capacities from 128 GB to 1 TB. With an mSATA 2.5-inch form factor, the M550 is compatible with PC, Mac, and Linux operating systems. It features power loss protection that ensures your data remains free of corruption during unexpected power outages. Boasting Adaptive Thermal Protection, the M550 adjusts your computer's power consumption based on your usage and helps to keep your system running cool, reducing the risk of overheating. The Crucial M550 is 94 per cent more energy efficient than other comparable models.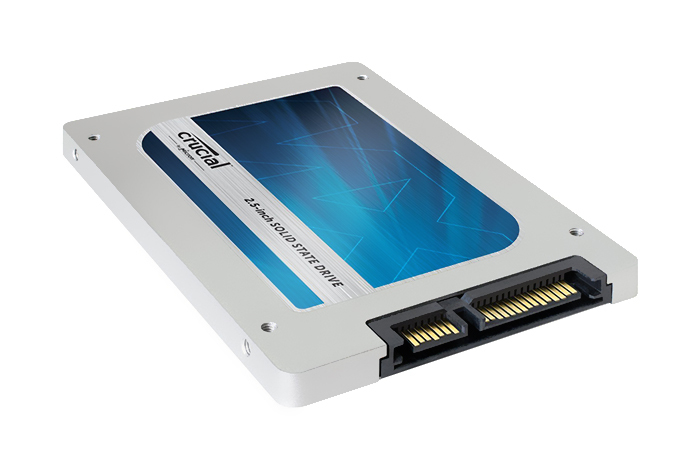 The Crucial MX100 solid state drive is available in capacities from 128 GB to 512 GB. It is 89 per cent more energy efficient than the comparable standard laptop hard drive. Using RAIN enterprise-class technology, the MX100 offers an exceptionally high level of data security and protection. For additional security and stability, this SSD boasts four layers of Exclusive Data Defence to prevent data corruption in every storage component. Standard hard disc drives have on average sequential read speeds on compressible and incompressible data of 177 MB per second, while the MX100 offers an impressive sequential read speed of the same data of 550 MB per second, optimising the speed of your machine.
Available in capacities ranging from 120 GB to 960 GB, the Crucial M500 has a 2.5-inch mSATA form factor, making it suitable for most standard laptops. It is capable of working in extreme temperatures ranging from 0 to 70 degrees Celsius. Offering an average of 1.2 million hours between failures, the M500 provides an excellent life expectancy and a high level of data integrity. The M500 offers a sustained sequential read speed of 500 MB per second. The 120 GB edition has a sustained sequential write speed of 130 MB per second, while the 240 GB edition provides 250 MB per second and the 480 and 960 MB editions offer a write speed of 400 MB per second.