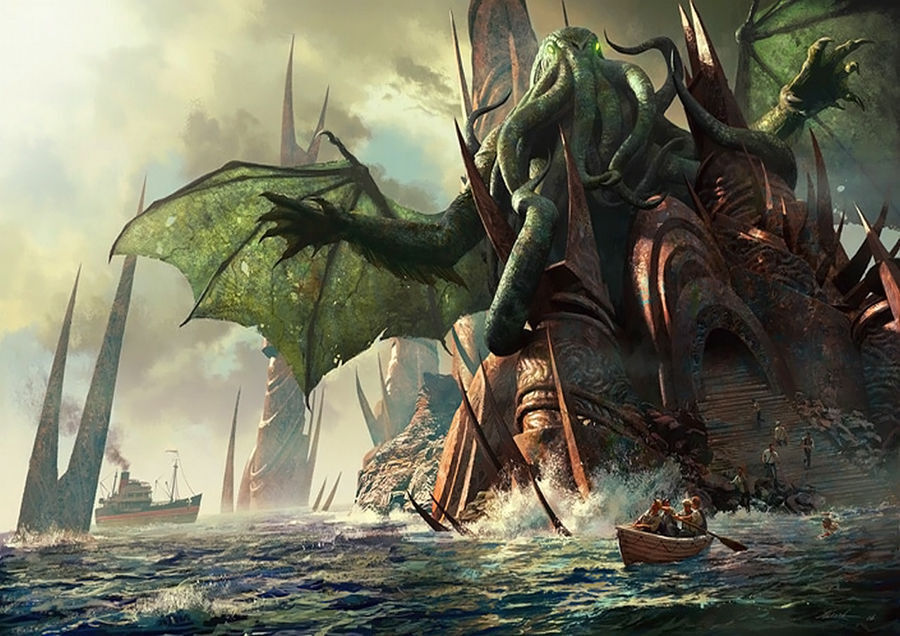 Born from the mind of horror writer H.P. Lovecraft, Cthulhu holds a place in popular culture as a mysterious and mythic figure. In the toy market, Cthulhu sometimes undergoes a significant softening of his more frightening aspects to make him more appealing to children. As you shop for a Cthulhu toy, think about the recipient, consider the quality of the toy, and examine the product's unique features.
Know Cthulhu's Appearance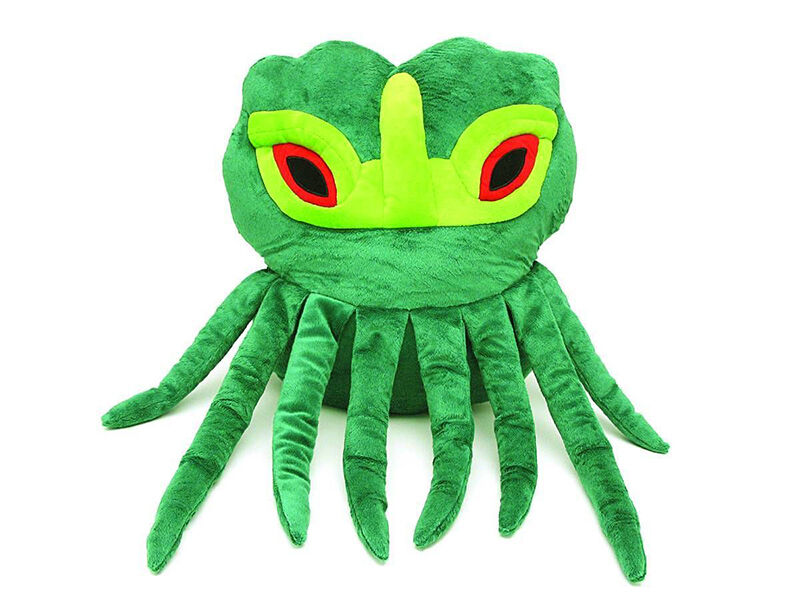 In order to purchase a Cthulhu toy, you first need to know what the character is supposed to look like. An authentic Cthulhu should adhere closely to the descriptions in Lovecraft's writings. Typically, Cthulhu appears as a huge, hideous monster, a strange combination of human, dragon, and octopus. The shoulders and upper torso are human-shaped, but are covered with thick scales like those of a dragon. In addition to clawed hands, Cthulhu has dragonesque wings protruding from his shoulders. His distinctive head is bulbous like that of an octopus, with many tentacles dangling over the chest from the mouth area, like a grotesque beard. Inspired by the ancient myth of the Kraken, Cthulhu has a malevolent nature and the powers of a demi-god.
Consider Cthulhu Plush Toys
One toy version of Cthulhu is the Cthulhu plush puppet. Typically made of soft green material, with a huggable body, this Cthulhu is far less forbidding than the original character in the story. The plush Cthulhu comes in a mini version about 20 cm tall and a medium version at 30 cm tall. You can also buy it as a puppet. Snuggly and soft, small Cthulhu plush toys are ideal for younger kids who need a less scary version of the monster. However, be aware that some plush versions are actually quite ferocious in appearance, such as the black Cthulhu the Wicked plush toy or the Cthulhu Ithaqua plush. The puppet Cthulhu is fun for older children who like to put on puppet shows with their friends. Fans of any age also enjoy having a Cthulhu plush toy or puppet to add to their collection of Lovecraft memorabilia or horror fiction items.
Buy Cthulhu Dress-up Gloves and a Mask
Children who enjoy dress-up and make-believe enjoy Cthulhu toys that they can wear, such as the Cthulhu gloves. The gloves have long ribbed fingers, fabric talons and spikes, and a scaly pattern. Pair them with a fearsome Cthulhu mask, and children can enjoy impersonating the fearsome monster and playing a wild game of chase with their friends.
Select Cthulhu Action Figures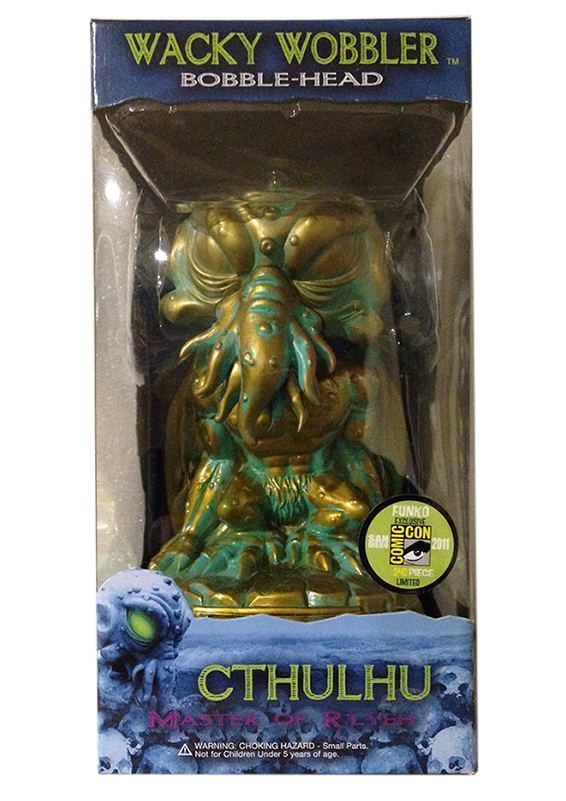 Lovecraft fans often enjoy action figures or statues of their favourite characters from the stories, including Cthulhu. The market offers plenty of choices, including the 'Nightmares of H.P. Lovecraft' series. Opt for the creepy, dramatic Black Variant figure or the equally ferocious Pickman's Model. These figures work well for play or for collection, along with other Lovecraft creatures such as Dagon, Nyarlathotep, or Shoggoth.