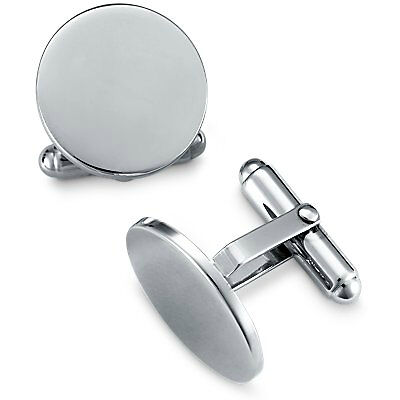 A cuff is a form of bracelet whereby the band is fairly broad. The band of the cuff can be at least a centimetre or two and maybe more in width. Both men and women wear cuff bracelets, although the cuffs worn by men are more likely to be made of leather or a base metal.
People have been wearing cuff bracelets for thousands of years, and this long history has seen the humble cuff bracelet evolve into a vast array of different designs that utilise a variety of materials. Cuff bracelets are made of everything from 18-karat gold to plastic, to leather, and most materials in between. Some cuffs can be considered to be extremely expensive fine jewellery, glittering with real gemstones, or cuffs can cheap and cheerful costume jewellery. Some are handmade, while others are mass produced. Cuffs can carry tribal motifs, or look at home on a raised wrist cheering on the winner at Ascot. With such diversity, it makes good sense for the buyer to learn as much as they can about the different types of cuffs, materials, and designs, before beginning their search for the perfect cuff bracelet.
It is also a sensible idea to research the best places to shop for cuff bracelets. Their variability ensures that cuffs can be found in a range of different outlets, from department stores to chic jewellers on Bond Street. However, no single store can hope to accurately represent the full range of cuffs available. A better way to go about shopping for cuffs is to look online. eBay offers users a veritable treasure trove of listings for a variety of cuffs.
Types of Cuffs
Cuffs can cost anywhere from a few pounds up to a few thousands pounds. Not surprisingly, therefore, they fall into many different categories; the principal categories being noble metal cuffs, costume jewellery cuffs, woven wristbands, and tribal cuffs.
Noble Metal Cuffs
Noble metal cuffs also fall within the category of fine jewellery. These cuffs are crafted from metals like gold, of varying purities, silver, or platinum. Gold on its own is quite soft so it is often alloyed with other metals to create gold metal that comes in various colours. This includes white, yellow, or rose, or conceivably a combination of these colours. These noble metals may be worked into intricate patterns or designs. Noble metal cuffs may also be engraved, or the cuff may simply be the result of a plain sheet of metal beaten into a semi-circle to fit around the wrist. Because noble metals like gold are soft and quite malleable, gold cuffs can come in a range of widths and designs.
Other cuffs can incorporate semi-precious stones, such as turquoise, agate or topaz, set into the metal band. For buyers who are looking for the finest of fine jewellery, there are cuffs encrusted with precious gemstones such as diamonds, rubies, and emeralds. Some noble metals cuffs come with settings that include pearls.
Plain gold bangles are popular within Indian culture. To some extent there may be an overlap between what amounts to a plain gold 'cuff' and a gold 'bangle'. However, bangles are more likely to be slender, worn in groups of at least two or three, whereas cuffs are always broad, and tend to be worn just by themselves.
Costume Jewellery Cuffs
Costume jewellery is broadly defined as jewellery that is not made from precious metals and precious stones. Cuffs that fall into this category are designed for the most part for everyday use rather than dressing up for special occasions. Costume jewellery cuffs are popular with girls and young women. These cuffs act as an introduction to the world of jewellery and are made using base metals such as copper or pewter, stainless steel, bronze, or various alloys. Most cuffs are available in sterling silver. Unlike fine jewellery, costume jewellery does include settings for precious stones. This category of cuffs have settings for glass paste gems, rhinestones, cubic zirconia, or at best, semi-precious stones such as amethyst.
There is a fine line between the cheapest costume jewellery, of the sort that young girls might wear, and 'toy' jewellery. Here, the 'jewels' may not even be glass paste, with just coloured plastic doing the job of imitating emeralds or rubies. The frame of the cuff bracelet may be silicone or plastic. These toy cuffs often come in bright colours, and many are emblazoned with slogans.
Woven Wristband Cuff
A popular form of cuff is the woven or loose-knitted cuff. These are often elasticated wristbands with setting for imitation jewels, like diamante, cheap crystals such as haematite, and other real or imitation stones. These woven cuffs make popular presents for teenage girls, who like dressing up in anything which glitters, and pretending they are real diamonds.
Tribal Cuffs
Tribal jewellery is very popular, and this is reflected in the fact that there are many types of tribal cuffs available. Tribal cuffs may be cheap and cheerful woven leather 'surfer's cuffs', costing just a quid or two, or they may be exquisite gold and stone designs with price tags that run into the thousands. This reflects the fact that the label 'tribal' means different things to different people, but generally tribal cuffs employ tribal or natural motifs.
The most popular materials used to make tribal cuffs include hemp, leather, coral, turquoise, jade, and other semi-precious stones, either set whole or used as inlay. Although gold can also feature in tribal cuffs, generally their image is low key rather than extravagant, and when it comes to tribal cuffs, silver is more popular than gold. Sterling silver is often paired with turquoise to capture the understated, yet atmospheric look that typifies tribal art. Tribal cuffs can also be made using wood, leather, or copper.
How to Ensure a Correct Fit
Although cuff bracelets are often intended to be worn loose, it is still important to have some idea of the correct size. A bracelet which is excessively loose is liable to fall off and be lost, while one which is too tight can interfere with the wearer's circulation.
Measuring a Wrist
Wrist size is best measured using a soft, flexible tape measure. A metal tape measure does not offer an accurate measurement as one can't exactly wrap a metal tape measure around the wrist. The correct place to take the measurement is just above the wrist bone, in other words, slightly towards the elbow.
Once you have the measurement, add about 1.5 cm on top of the measurement to allow for a comfortable fit. Note that the measurement quoted for a bracelet should be the inner diameter, or the inner circumference when the bracelet is closed.
Where to Buy Cuff Bracelets
Cuff bracelets vary so much in style and price that trying to gain an appreciation of the full range available can be difficult. Fine jewellery cuff bracelets can be found in high street jewellers. This may include the more expensive end of the market for tribal cuffs, too. However, tribal cuffs are often found in craft workshops, tourist shops, and boutiques. Flexible cuffs of the knitted elasticated sort are often found in costume jewellery sections of clothing stores, and may also be found as toys in some toy shops or toy departments of large high street department stores. Antique cuffs can be found in antique dealers, although reproductions can be found on general sale in clothing and jewellery stores.
Whichever type of cuff the buyer seeks, the chances are that a buyer will find a wider range online. eBay offer a very wide choice of cuffs, and often at better prices that beat the high street hands down.
Finding Cuffs on eBay
If you are looking for a cuff or cuffs on eBay, it is easy to get an overall impression of the range available, just by doing a quick search. Simply type a generic search phrase like 'cuff bracelets' into the search bar on the eBay homepage, and then press 'Enter'. This action bring up a results page with thousands of listings for cuffs. You can browse through these at random, or you can refine your search to reduce the number of listings to a more manageable amount. For example, if you are looking for a tribal cuff made of silver and including turquoise stones, you can select to sort the listings such that the search engine only shows listings for sterling silver cuff bracelets with turquoise.
Once you have narrowed down the listings sufficiently, read the descriptions and study the photos carefully. This is to ensure that you identify a cuff that meets your particular requirements. Should you have any questions, you can contact the seller via the contact information on their profile page.
Conclusion
Cuff bracelets come in a plethora of different styles and materials, reflecting the fact that the history of the cuff bangle goes back many centuries, if not a couple of millenia. Although cuffs are most commonly worn by women, there are styles which men wear too, particularly cuff styles made of leather or base metals. Cuffs can cost anywhere from a couple of pounds to several thousand pounds, depending on the materials used and the quality of the craftsmanship. Cuffs are suitable for wearing pretty much anywhere, again, depending on their quality and style.
This diversity makes it difficult to get an overall impression of the all cuffs available when shopping in the high street, as the places where cuffs are found are rather fragmented. However, it is possible to see a full range of cuffs by shopping online, where eBay offer an excellent choice of cuffs, new and used, and often at better prices than would be found in the high street. The listings on eBay can be easily searched, and the combination of choice and keen prices makes eBay the venue when shopping for the perfect cuff bracelet.